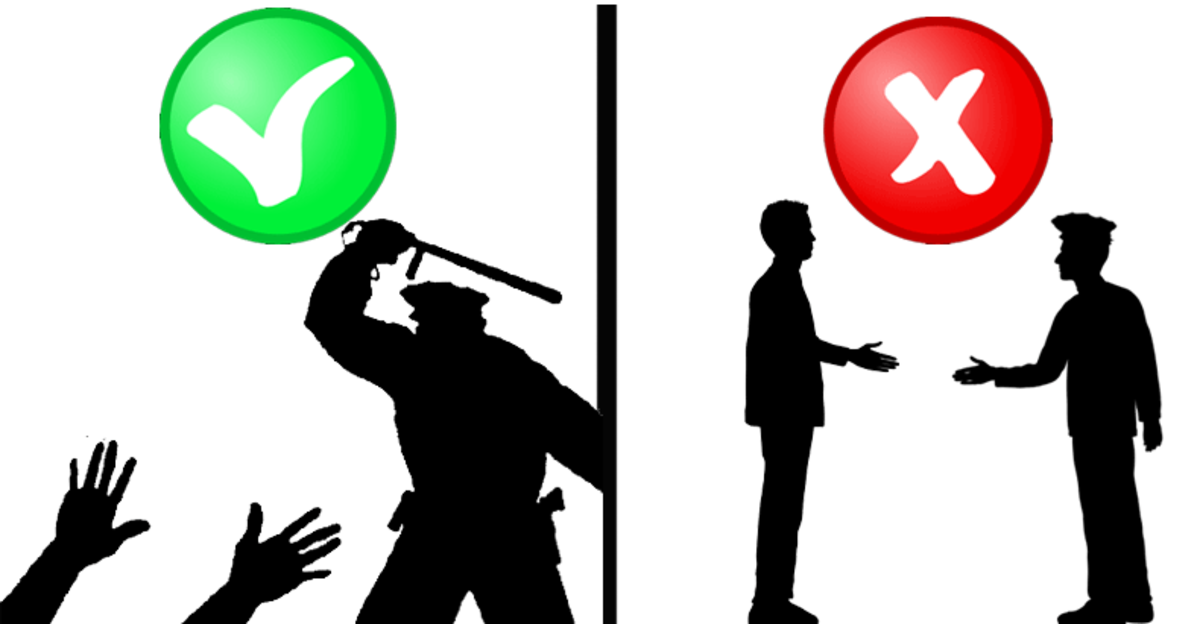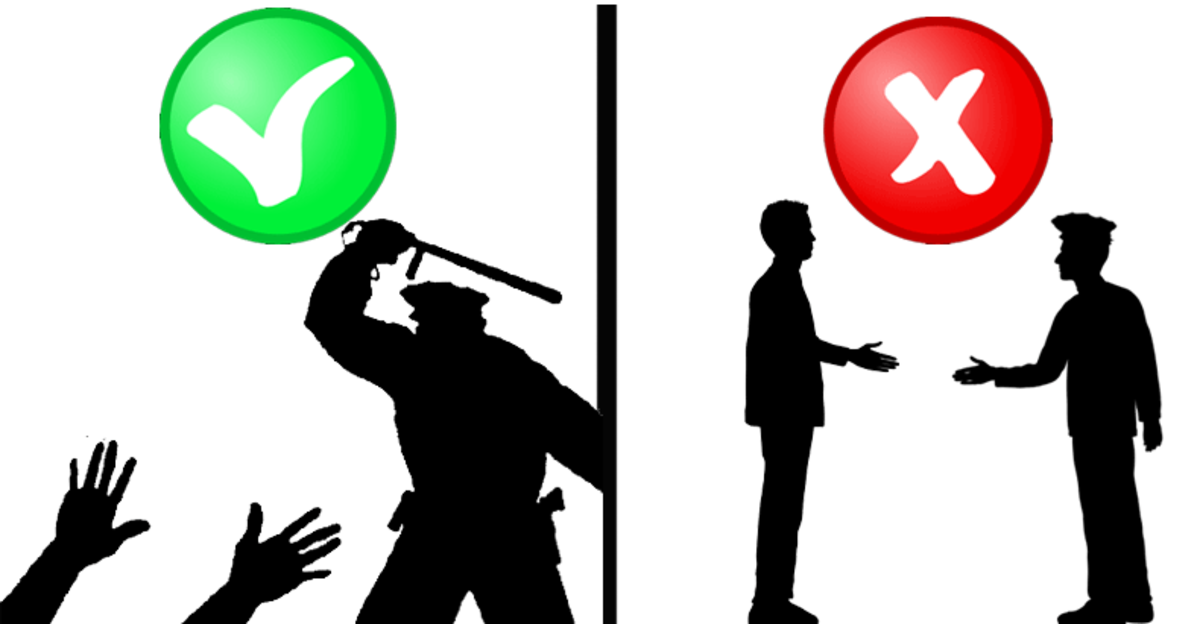 Seaside, CA — A 20 year veteran of the CSU Monterey Bay police force, was given a notice of termination this week for choosing NOT to immediately resort to violent escalation during a confrontation with a suicidal student.
The unidentified officer was the first one on the scene when responding to an incident involving a suicidal college student in his CSUMB dorm room in February of this year. The officer showed a heartening level of restraint when dealing with a student, who was in his room with a knife and hammer, and was also threatening to light himself on fire.
"He was clearly a danger to himself and he was in crisis," Marina Police Chief Edmundo Rodriguez said. "We were trying to keep him from accessing the weapons or leave, to get him medical attention."
Instead of immediately resorting to violence, this officer was talking the student down and de-escalating the situation. The officer was successful in calming the student down and was going to get him a glass of water when the Marina police department showed up, and immediately began tasering the student.
The campus officer refused to taser the student, as he did not perceive a threat. Subsequently Rodriguez's department later issued a "failure to act" complaint against the campus officer, accusing him of not engaging in a "highly agitated situation."
"It defies logic and is extremely disappointing that, at a time when law enforcement is under fire for using more force than necessary, an officer is being terminated for attempting to use civilized methods to resolve a situation," the student's father said.
"Our officer did not believe he was any threat at all," said Jeff Solomon, the union's president.
"The other officers started yelling and screaming to get down, Tased him multiple times, and from what we understand (told the university officer) to Tase him again," Solomon said.
The officer has been on paid leave since April according to his attorney who said she will now file a lawsuit against the university.
"We believe the officer in this case exercised restraint and good judgment in not tasing a student that was suffering from mental health issues," said the officer's attorney Kathleen Storm.
This incident highlights the sick and twisted state of today's police force. Darren Wilson shot and killed an unarmed teenager, and was not fired. Officer Daniel Pantaleo of the NYPD, placed Eric Garner in a chokehold, a maneuver which has been prohibited by the department since 1993, eventually killing the man. The entire incident was caught on video and Pantaleo was not fired.
This campus officer chose to use non-violence to try and resolve a situation, instead of killing or maiming a person, and he is being fired for it.
Precedent set: Killing a person – all is well.  Not using violence to resolve a situation – fired. Let that sink in.
 "The State represents violence in a concentrated and organized form. The individual has a soul, but as the State is a soulless machine, it can never be weaned from violence to which it owes its very existence." -Mahatma Gandhi
The Free Thought Project wants to continue to spread the ideas of peace and freedom while simultaneously teaching people how to operate outside of the establishment systems of control like using cryptocurrency instead of dollars. Winning this battle is as simple as choosing to abstain from the violent corrupt old system and participating in the new and peaceful system that hands the power back to the people. We feel that PIVX is this system.
PIVX takes the control the banking elite has over money and gives it back to the people. It is the ultimate weapon in the battle against the money changers and information controllers because PIVX is the only cryptocurrency in existence that allows for completely anonymous storage while simultaneously paying interest.
If you'd like to start your own PIVX wallet and be a part of this change and battle for peace and freedom, you can start by clicking here. PIVX is already accepted all over the world so you can begin using it immediately.