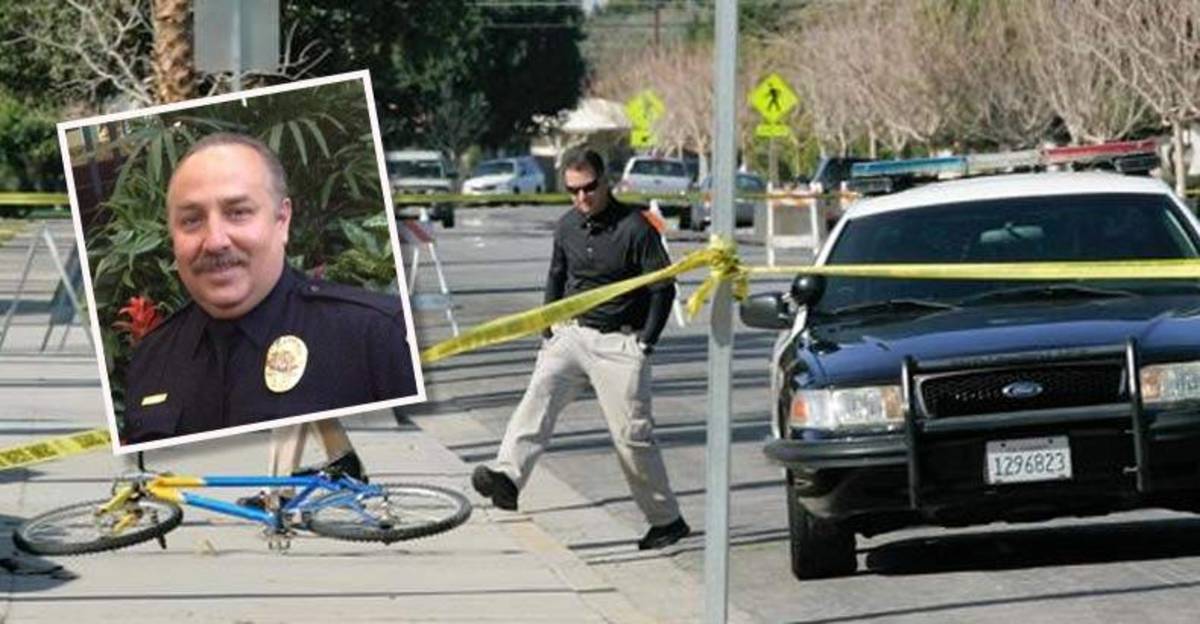 Indio, CA — Two years ago, 23-year-old Alejandro Rendon was murdered by Indio police officer Alex Franco. Rendon was on a bicycle when Franco attempted to pull him over, reportedly for a missing headlight on the cycle.
Expert witnesses testified that the officer shot Franco in the back as he was attempting to flee, but Franco denied this, his department stood behind him, and now he walks free. He was even nice enough to allow an insurance company to foot the $1.9M bill from the settlement and court fees, after Rendon's family sued the murderer.
Apparently Franco had good reason to shoot someone in the back, but it had nothing to do with the man he killed. He was just…sad.
According to USA Today, the day Franco killed Rendon just happened to be one day after a funeral for his coworker, officer Michael Crane, who was killed by ex-officer Chris Dorner. USA Today states, "When Franco returned to patrol the next day, he had what investigators called a heightened sense of 'officer safety.'"
Newly-released documents reveal what Franco told investigators:
"I know people die. We're all cops, and we're all the same, but I knew (Crain). I knew how he worked, and it made it a little bit more tangible. I've worked where people on my shift do not come back the next day. … That's part of the job. That just goes with the job. But this was fresh. This was, you know, 24 hours ago where I watched him get, you know, eulogized and buried."
The documents, obtained exclusively by The Desert Sun, also showed that Franco was actually caught lying on a polygraph test during a job interview for the Indio police department but was hired anyway. He was turned down by a number of other police departments who obviously knew better.
Former Redlands police chief and president of the Police Foundation, a "law enforcement think tank" Jim Bueermann commented,
"When officers are targeted in very high-profile cases – from the Dorner case to the New York case where officers were ambushed and executed in their car — it leads police all across the country to be more concerned for their own personal safety. I think it's incumbent on individual departments to stress that officers still have to do the job in a rational and thoughtful manner. The overwhelming majority of people they have contact with do not intend to do them harm."
This attempt at a reasoning behind why cops in mourning tend to be a little more trigger-happy than usual doesn't even apply in this case. Alejandro Rendon was running away from Franco. Not a threat. Police departments and unions have come up with some pretty ridiculous excuses for killing people in the past, but this one is just pathetic. Alex Franco is a murderer, and should be treated as such.