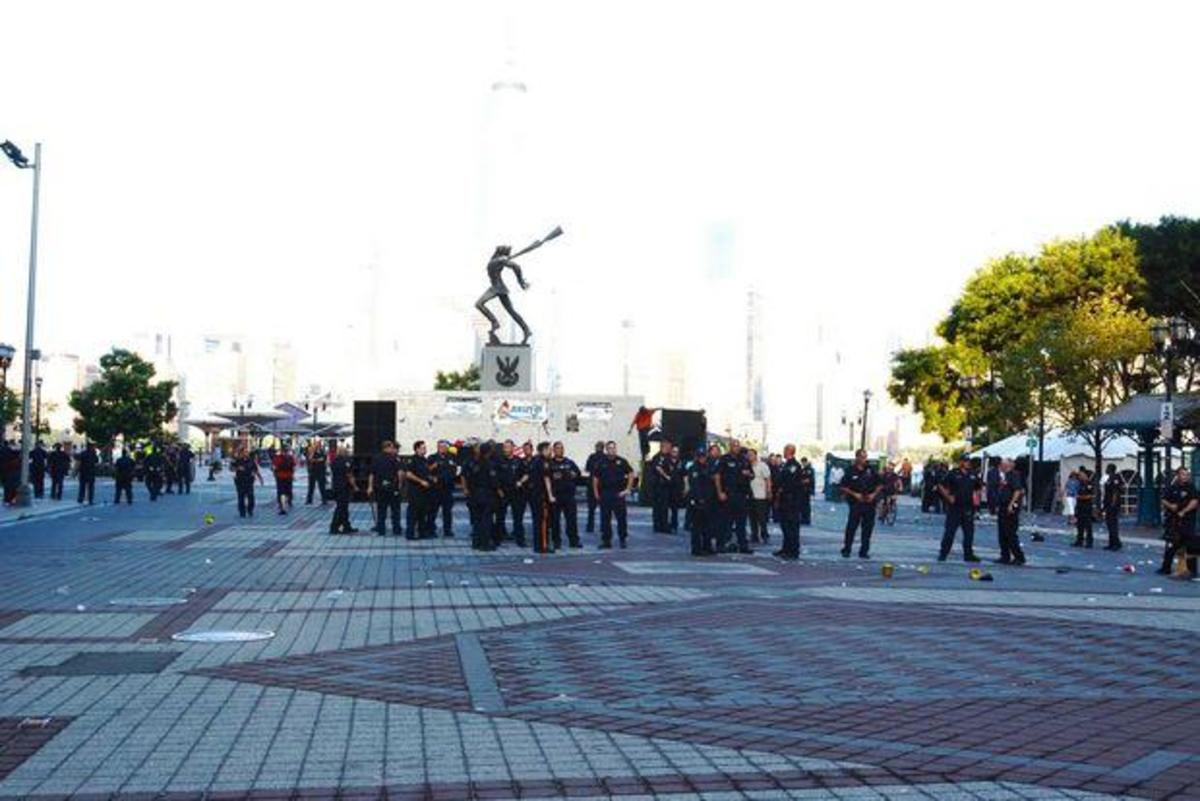 During the scuffle several officers had their badges ripped from their uniforms
The Free Thought Project
Mike Sawyer
July 29, 2014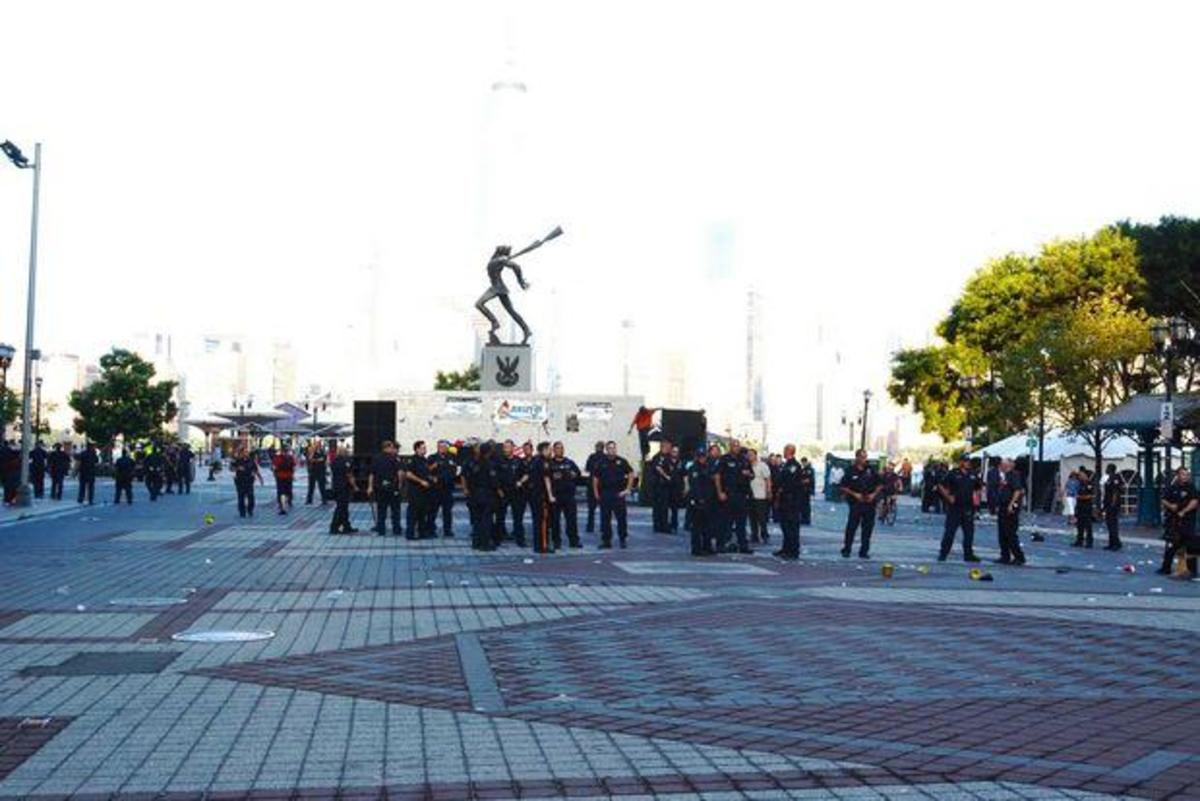 The 19th Annual West Indian Caribbean festival at Exchange Place in Jersey City came to an abrupt end Saturday when Jersey police showed up and failed to honor the organizers' permit.
Police maintain the cutoff time was 7 p.m. while festival organizers say their permit allowed them to operate until 8 p.m.
A permit given to The Jersey Journal by Philip Carrington, the vice president of the event's organizing committee, appeared to indicate the parade and carnival was scheduled to run until 9 p.m.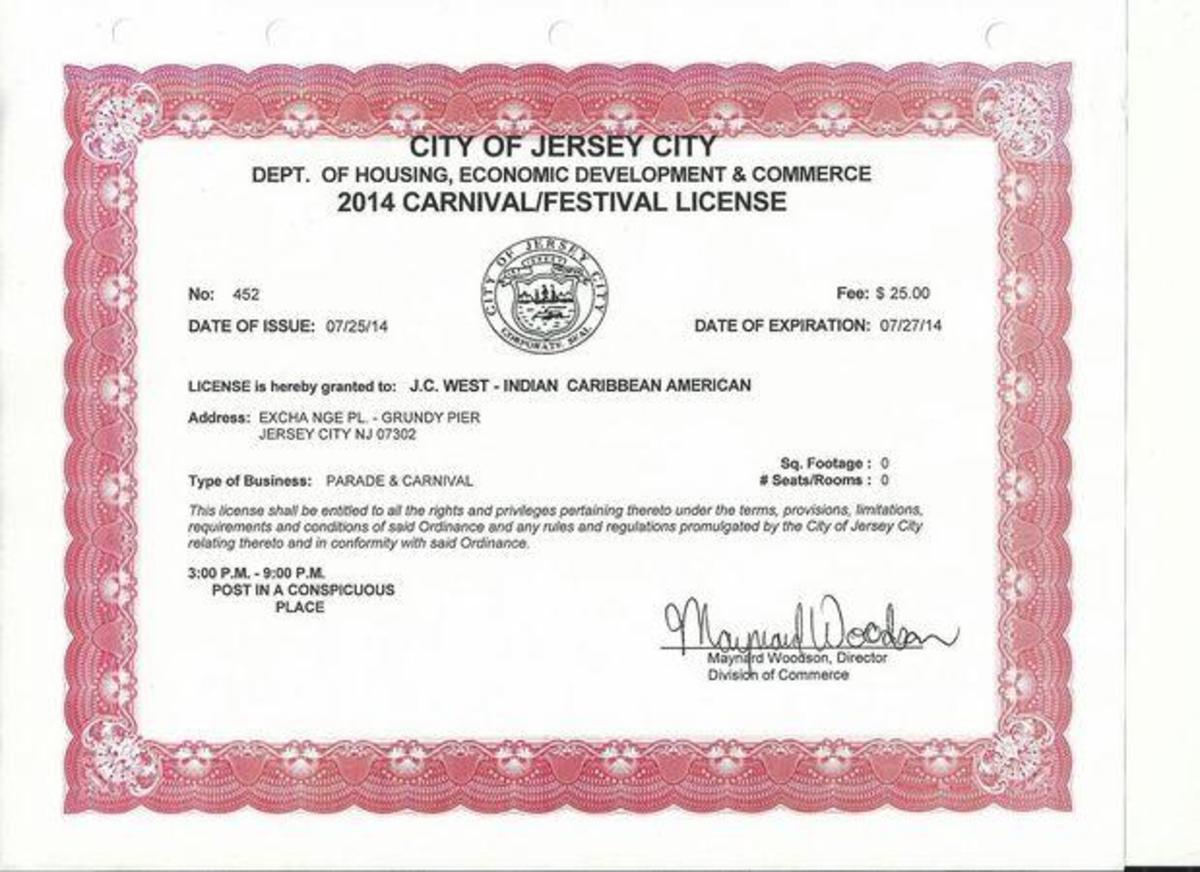 According to the Jersey Journal, Jennifer Morrill, a spokeswoman for the city, said all parade paperwork, including off-duty police forms, indicated an 8 p.m. end time. The final permit issued by the city's Department of Housing, Economics and Commerce had a typo with 9 p.m., but all parties had the understanding of an 8 p.m. conclusion.
Police arrived on the scene with the intent of unplugging the music and and ending the carnival just after 7 p.m. on Saturday.
However, since the organizers had their permit, which stated they could keep going until 9 p.m., there was a disagreement.
Gordon Callender, one of the festival's main organizers reportedly tried to tell the police that their permit went until 9 p.m.. The police report state's that Callender, 22, "charged off the stage and came toward the officers," and began yelling and cursing.
At this point, according to reports, police placed their hands on Callender, grabbing his left arm to "remove" him from another officer, Callender then pushed the officer back.
When onlookers witnessed, what they considered to be police brutality, they joined in the fight. According to NJ.com, during the tussle several officers had their badges ripped from their uniforms.
Dozens of officers proceeded to shut down the festival and force everyone out.
Police maintain that they acted properly during this confrontation. However, Hasan Ahmed, a member of the event committee, maintains that officers "escalated" the situation and used "excessive force" with Callender.
NJ.com reports, the way the festival ended was "devastating to us," said Ahmed. "To have it end on such a sad note … is really upsetting.

"It makes us feel like, what's the point in getting a permit," he added. "If we have a permit, they are supposed to honor it until the permit is over."
Callender was arrested and charged with disorderly conduct, aggravated assault on a police officer and resisting arrest, among other charges.