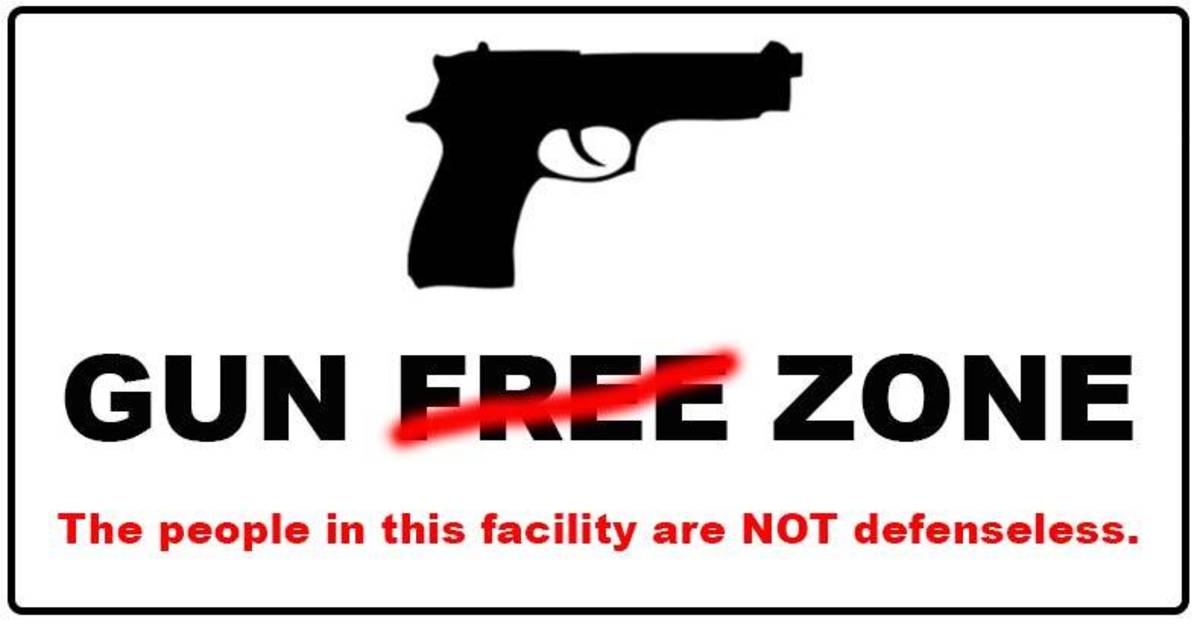 Garden Valley, ID — A school district in Idaho has recently made news by purchasing firearms and training members of the staff to use them, in the case of an emergency.
It takes at least 45 minutes for officers to reach the Garden Valley School district, so this measure reduces the dependence on a near useless call to 9-1-1.
The cost isn't high either, it was reported that the school has only spent $3,500 to purchase ammunition, which is far cheaper than hiring police officers. The rest of the weapons were donated by the community. As a safety measure, what type of weapons and how many weapons is not being disclosed.
It is actually a lot safer too, because now the administrators don't have to worry about an overzealous cop shooting down a child. Sure, there is always an off chance of a teacher shooting someone, but this his highly unlikely because the teacher would actually face consequences.
"I hope we never have to use them, but in the event something did happen, we wanted to be prepared," Alan Ward of the Garden Valley school board said.
For an attacker, knowing that they are walking into a firing squad can be a very strong deterrent. On the other hand, under our current "gun-free school zone" policies, attackers are given the message that the whole building will be defenseless.
Of course, the school is being chastised by the anti-gun crowd. According to the Guardian:
Even with training, there is no guarantee teachers and staff will prevent fatalities in a high-stakes situation, said Allison Anderman, a staff attorney with Law Center to Prevent Gun Violence, a nonprofit opposed to arming teachers.

She added that housing guns in schools could create a chilling effect for students who may be less inclined to speak out knowing that the teacher could be armed.

"Just having people armed doesn't make a school safer," Anderman said.
The sheer ignorance in stating that arming people doesn't make them safer, is mind boggling. Being able to defend against a gun, with a gun, by definition makes one safer.
As many of you who follow my regular work are already aware, I am an advocate of unschooling and homeschooling. I feel that the kind of schooling that we have today is counterproductive and oppressive, so I don't feel that children should be forced to go to public school to begin with.
There may be a lot of great teachers out there, who care about what they do and have very good intentions, like the world famous educator John Taylor Gatto. But even he found the top down structure of the school system and the curriculum provided is very damaging to the minds of children.
He left public schools by writing his resignation letter in the op-ed pages of the Wall Street Journal, starting the letter off by saying that he "refuses to continue hurting children." He then went on to start an incredible career in writing, researching and speaking out about the dangers of compulsory schooling.
This element is important because the public school system combined with other forms of child abuse has worked to create the kind of violent and angry culture that we see today. When you treat people like prisoners and second class citizens for the most vital developmental years of their lives, you are going to create confused, bitter and deranged people. There is still value in group learning settings, and there is still value in teachers, but what we have today is indoctrination, not education.
With that being said, whether we are talking about a place of voluntary group learning in a free society or the compulsory public schools that we see today, the administrators should be armed. A convenience store clerk protects his store with a gun, and by the same logic a teacher or administrator should be able to protect the lives of children with a gun as well.
---
John Vibes is an author, researcher and investigative journalist who takes a special interest in the counter culture and the drug war. In addition to his writing and activist work he organizes a number of large events including the Free Your Mind Conference, which features top caliber speakers and whistle-blowers from all over the world. You can contact him and stay connected to his work at his Facebook page. You can find his 65 chapter Book entitled "Alchemy of the Timeless Renaissance" at bookpatch.com.
Sponsored Content:
Or, if you would like to help us by subscribing to our sponsor, Legalshield — and have an attorney in your pocket 24 hours a day for just $24.99 a month — you
can click here for details.