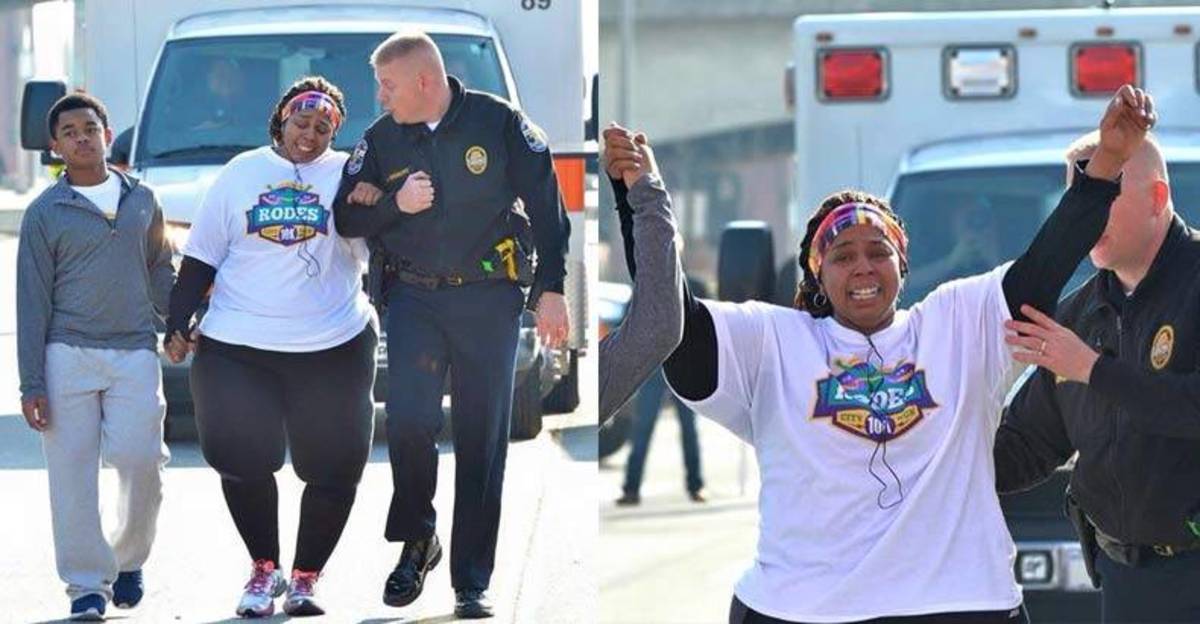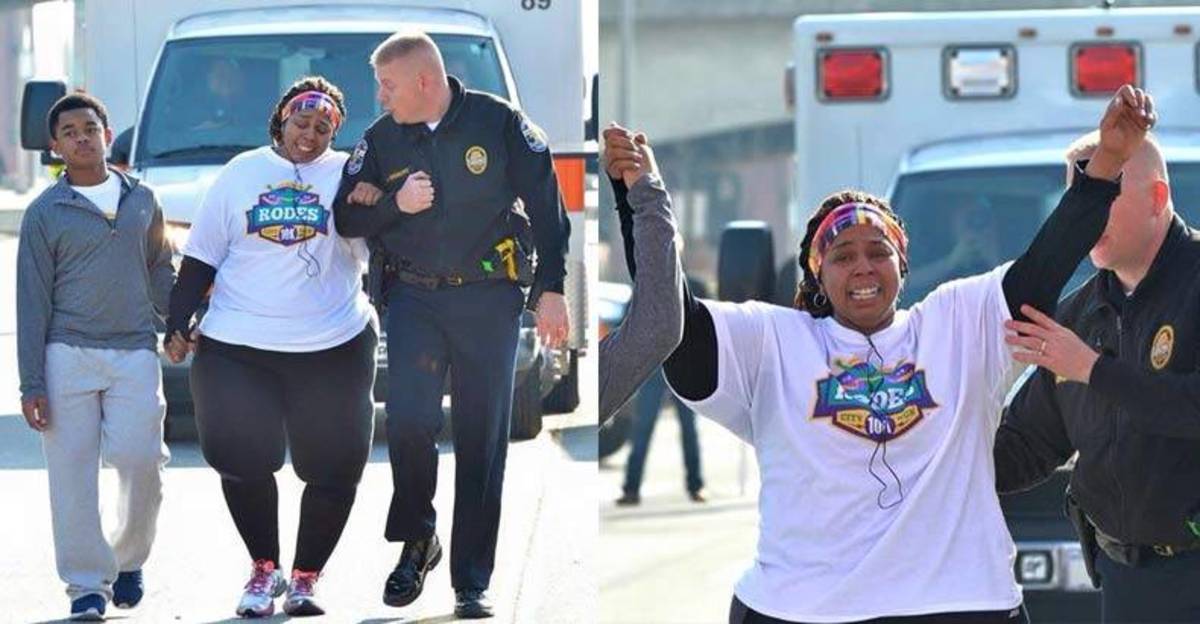 Louisville, KY — When Asia Ford's husband lost a limb to diabetes she decided that weighing nearly 500 pounds was no longer in the cards for her. Two years and over 200 pounds later, Ford is participating 10K runs!
Ford was 4 miles into the 10K Rodes City Run, when she began feeling sick. On Facebook, Ford stated that since she forgot to eat before the race, she started struggling.
Ford's trouble breathing was seen by Metro Police Lt. Aubrey Gregory, who was at the back of the race acting as the incident commander with an ambulance and a clean-up crew.
Gregory approached Ford and called for the ambulance crew. However, before Gregory could ask any more questions, Ford shook her head and said, "no." She was going to finish.
Gregory then went back to his car. However a short distance later, he saw Ford struggling again and told his partner that he was going to walk with her.
"As soon as I walked up to her, she immediately grabbed my hand," Gregory said. After he asked, and she said she didn't want to stop, "I said, 'good, then we're going to do this together.'"
Gregory walked the remaining two miles with Ford and along the way they shared their stories, including how Gregory's mother battled diabetes and weight issues as well, according to the Courier-Journal.
"To see Asia accomplish what she did," Gregory said his heart swelled "and that joy spreads out and you end up getting those tingly goosebumps all over — that is what I felt when I watched her approach that finish line and I started to hear all the people cheer and yell for her, and I watched her raise her arms in triumph. That was a very, very special moment that I will never forget."
This special moment was captured on film by photographer Johnathan Roberts. The photo has since gone viral on social media, seen over a million times.
In a world dominated by rights violations, shootings, and corruption by police, the actions of this cop deserve commendation. The rest of the LMPD should follow in the footsteps of Gregory instead of filling the pages of our badge abuse section.