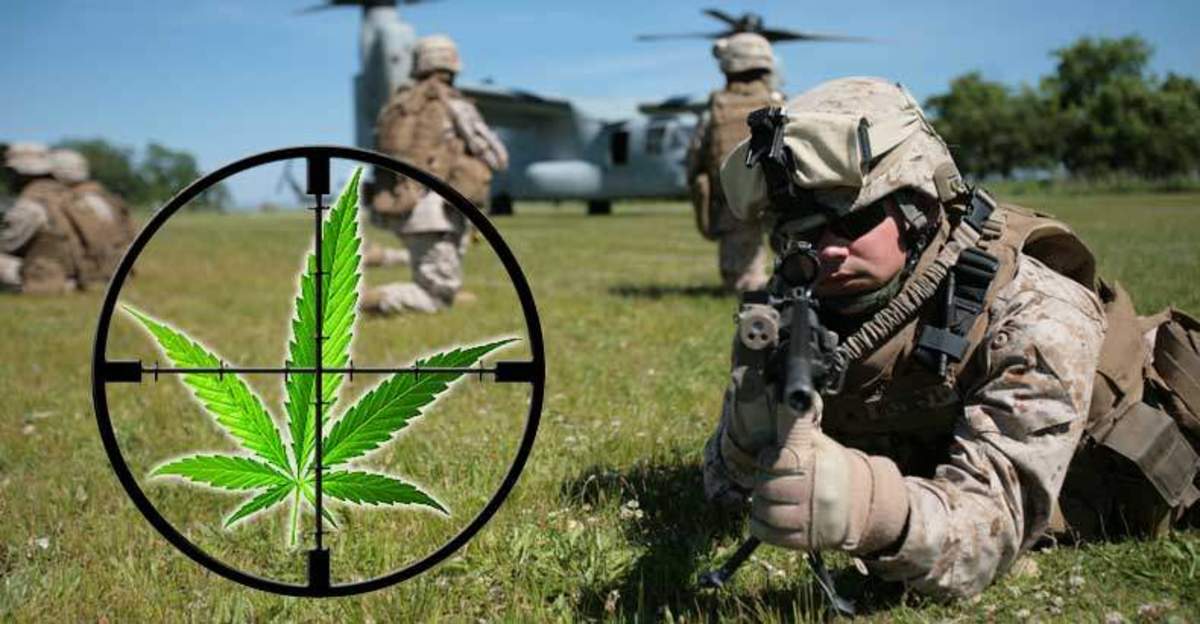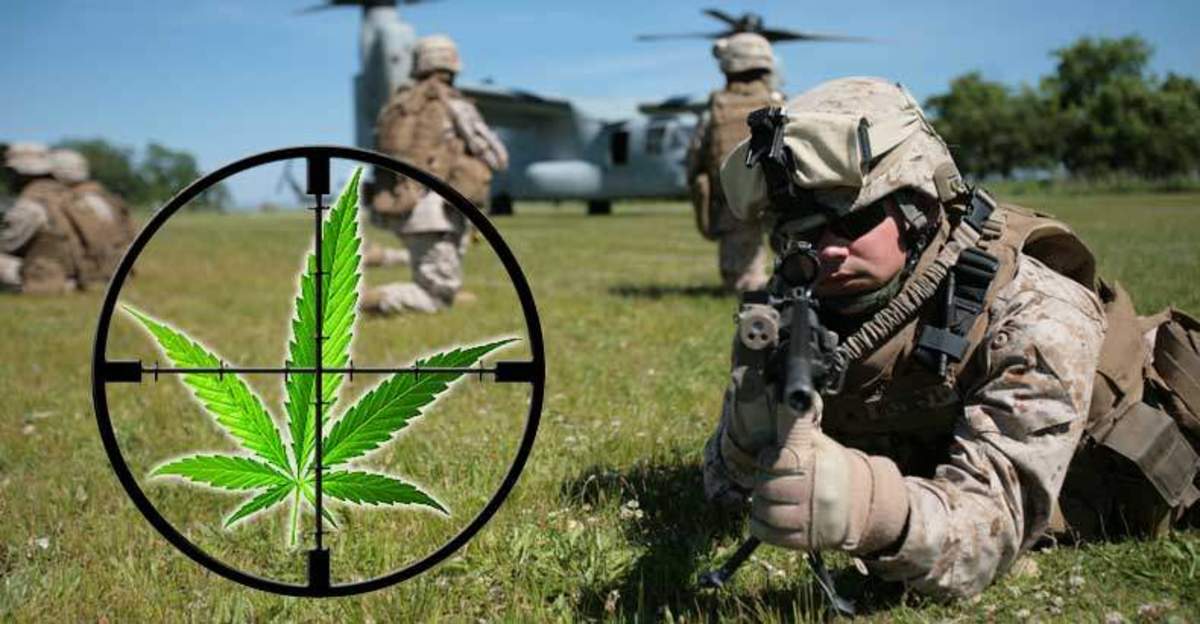 The US military is now training with police forces to fight the drug war. It was reported recently that the National Guard has been teaming up with police departments across the country, to train for drug raids, and other prohibition-related policing.
The primary location being used by these forces is Atterbury-Muscatatuck, a training facility in Indiana that is operated by the Department of Defense.
Sergeant Lou Perras of the Indiana State Police told reporters that the new alliance was intended to "bridge the gap between the DOD and non-DOD organizations."
Perras also admitted that this training would be geared towards marijuana.
This military force to combat marijuana comes on the heels of  states all across the country lowering their penalties in marijuana cases. It also comes despite the incoming DEA chief saying that the agency will no longer focus on marijuana. Chuck Rosenberg, a former administrator at the FBI, claimed that instead of attacking marijuana users and sellers, that he wants to "improve the DEA's procedures on classifying, declassifying and reclassifying drugs," as the new chief of the DEA.
Sadly, this new move to bring the military into the drug war seems to contradict that statement.
"The National Guard has a unique skill set of assets, and personnel and training, so it allows us to gain that knowledge in those assets from the National Guard to better protect our citizens of the state," Perras said.
However, using military forces for local policing efforts is a direct violation of the Posse Comitatus Act of 1878, which makes it illegal for military police to patrol on American soil and conduct raids. Although, this law is commonly broken in times of protest and during manhunts.
---
John Vibes is an author, researcher and investigative journalist who takes a special interest in the counter culture and the drug war. In addition to his writing and activist work he organizes a number of large events including the Free Your Mind Conference, which features top caliber speakers and whistle-blowers from all over the world. You can contact him and stay connected to his work at his Facebook page. You can find his 65 chapter Book entitled "Alchemy of the Timeless Renaissance" at bookpatch.com.