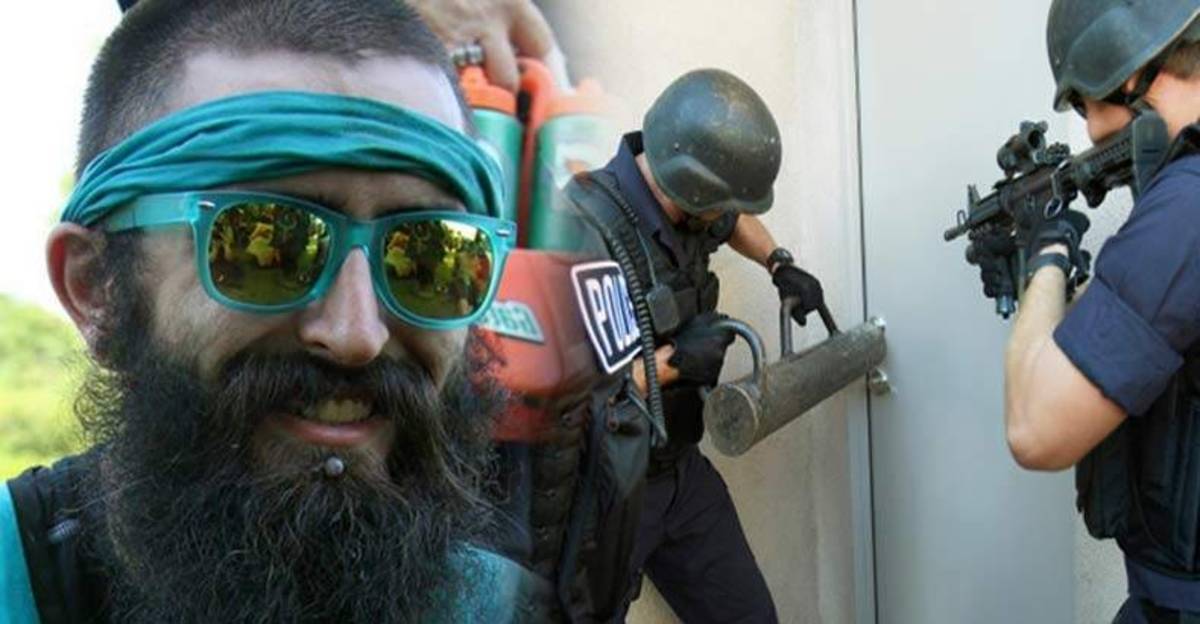 Deltona, FL — Derek Cruice was a kind and loving young man who was murdered in cold blood by state agents because he allegedly sold a plant that is legal in five states.
In March, a heavily militarized police SWAT team, knowing that Cruice had never been convicted of a crime, descended on his home on Maybrook Drive in Deltona.
Police briefly knocked and then used a battering ram to bust down the door, sending multiple heavily armed storm troopers into the house.
Friends who were inside the home explained that police fired their weapons without hesitation. They described how it was blatantly obvious that Cruice was unarmed, as he was wearing basketball shorts and no shirt.
Cruice was shot in his face and died on scene.
The friends were also quick to point out that there were no weapons. In fact, a police search of the property revealed that there were no weapons at all.
The entire assault on private property and subsequent murder was carried out to "protect" society from a person who had harmed no one, and, in fact, provided a beneficial and life-saving product to the community.
Police, however, were unapologetic in regards to the trespass and the murder. This week, they managed to convince a grand jury that their actions were just.
On Wednesday, a grand jury decided that the peace officer, Deputy Todd Raible, who shot and killed this beloved member of the community, did so because he is an apparent "hero" in the war on drugs, and they decided not to indict him.
"After two days of testimony and in deliberation, the grand jury declined to indict Deputy Raible on a manslaughter by culpable negligence charge," said State Attorney R.J. Larizza.
Derek's mom, Sheila Cruice is left heartbroken after hoping for six months that at least some semblance of justice may be served in this heinous attack.
"I want justice for him because he did not deserve to die so young, and not in this manner. Not in this manner," said Sheila Cruice."Why did they use so much force? But it's just hard. It's a struggle. There was no history or reason in my son's background, ever, to go in there with such force."
Raible is still currently employed and in his taxpayer funded position of official oppressor.
Sheila Cruice has hired Orlando attorney Mark Nejame, who is working on a wrongful death suit against the department, and it will be the taxpayers, not the police, who are held responsible for this murder.
After the grand jury had decided not to indict this killer cop, Volusia County Sheriff Ben Johnson released a statement attempting to justify the fact that they knocked down the door of a good person and shot him in the face.
"Law enforcement officers have a tremendous responsibility as well as a dangerous job that sometimes requires them to make split-second, life-and-death decisions. That Derek Cruice was unarmed makes the outcome of this incident truly tragic. But it in no way alters the facts and circumstances that caused Investigator Raible and the other deputies in that fateful moment to perceive that their lives were in danger."