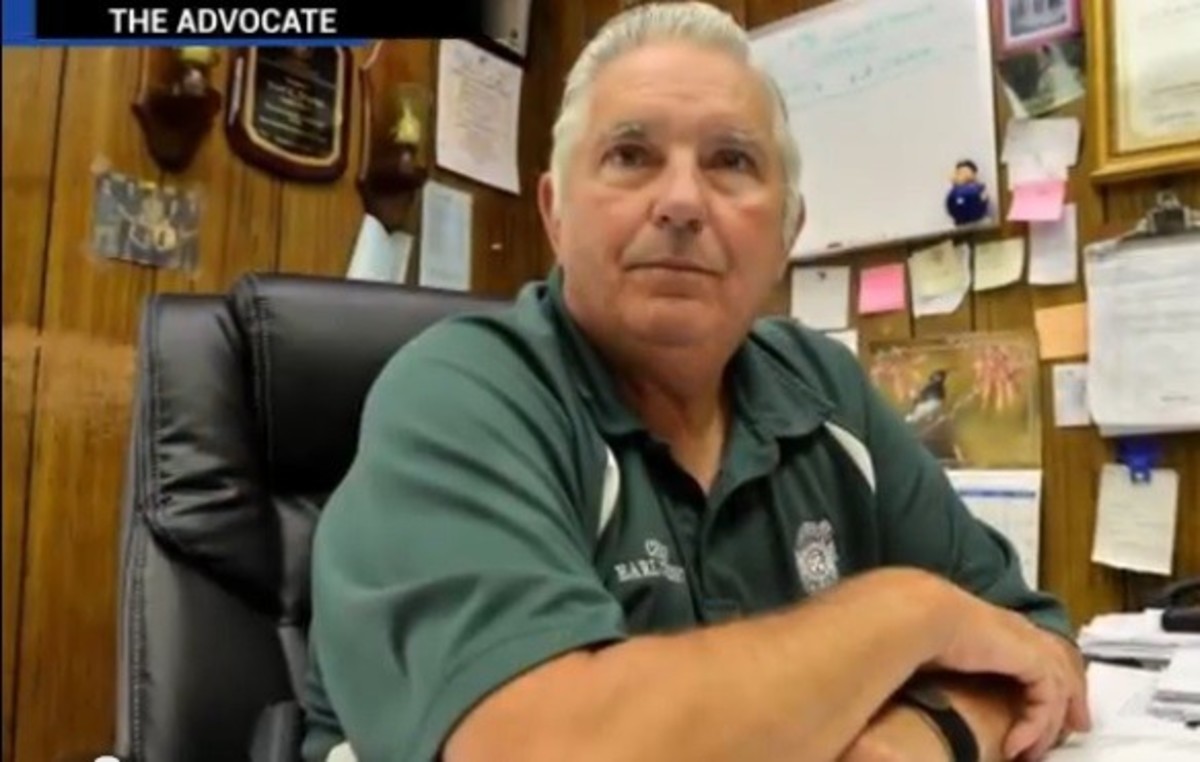 Sorrento, Louisiana police chief Earl Theriot pleaded guilty to sexually assaulting an unconscious woman and then lying about it to the FBI.
Sadly, the court seemed more concerned about his lying to the FBI, than the actual assault that took place.
Theriot managed to escape jail time, while taking just a $2,500 fine and 2 years probation.  This sentence is more lenient than a small marijuana possession charge in most states.
Theriot believes that the "embarrassment" that him and his family have faced as a result of the scandal, and the loss of his job, is fair punishment for the crimes that he committed.
"It's a matter that cost me my law enforcement career and brought embarrassment to my family and town of Sorrento," Theriot said in court after the sentencing, according to WAFB9.
In court, Theriot apologized to his family and to the city, but did not apologize to the victim.
While on duty last November, Theriot received a call about an unresponsive woman who was passed out at a gas station.  Theriot responded to the call, placed the woman in the passenger seat of his patrol car and took her to his office.
On the way to his office, Theriot stopped at a liquor store and picked up a bottle of vodka, which he intended to share with the woman.  While in his car, he admitted to groping the woman and violating her while she was unconscious.
When they arrived at the police station, Theriot carried the woman into his office and tied her to a chair with a belt.  He then admits to removing he clothes and forcing her to perform sexual acts while she was barely conscious.  Theriot then left the woman tied to the chair in his office while he attended a meeting in another part of the building.
While locked in the room, the woman was able to call her boyfriend for help.  When her boyfriend arrived at the police department, Theriot casually handed the man a half empty bottle of vodka and allowed his girlfriend to walk out of the office disheveled with her clothes torn off.
After the encounter, Theriot continued to call the woman to harass her, and ask her to get together with him again.  Theriot has only faced criminal charges for later lying to the FBI about the encounter, so the victim is currently pursuing a civil lawsuit against him.
---
John Vibes is an author, researcher and investigative journalist who takes a special interest in the counter culture and the drug war. In addition to his writing and activist work he is also the owner of a successful music promotion company. In 2013, he became one of the organizers of the Free Your Mind Conference, which features top caliber speakers and whistle-blowers from all over the world. You can contact him and stay connected to his work at his Facebook page. You can find his 65 chapter Book entitled "Alchemy of the Timeless Renaissance" at bookpatch.com.
Sponsored Content:
Or, if you would like to help us by subscribing to our sponsor, Legalshield — and have an attorney in your pocket 24 hours a day for just $24.99 a month — you
can click here for details.