"The DEA doesn't want the drug war to end. If it ends, they don't get their toys and budgets. Once it ends, they aren't going to have the kind of influence in foreign governments. I'm not a conspiracy theorist, but where there's smoke there's probably fire."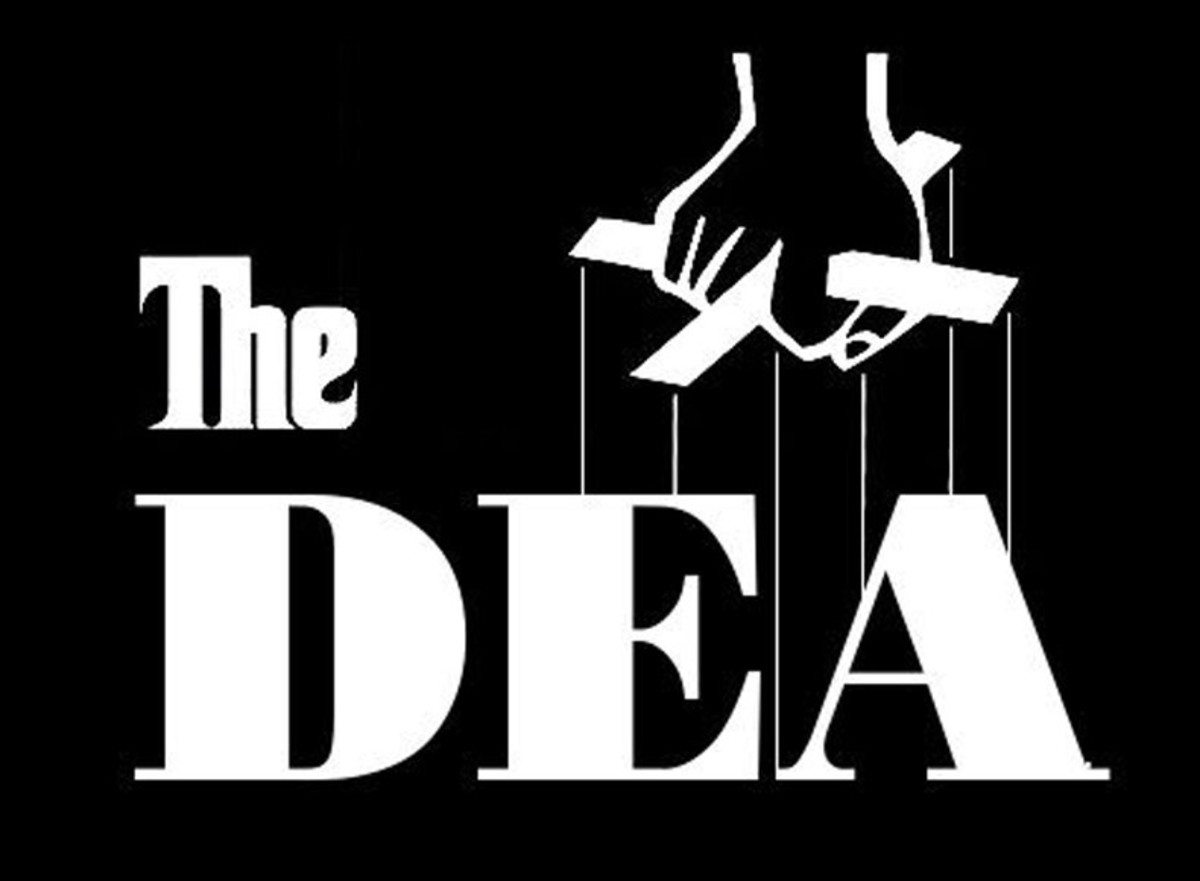 According to FBI statistics, over the past 20 years, almost half of all drug arrests in the US have been for marijuana. Mexican drug cartels control a major portion of the marijuana market in the US according to a report issued by the US Department of Justice in 2011.
There have been complaints from marijuana farmers in Mexico and the cartels that legalization of marijuana in the US has been injuring their business here.
This spring it was reported by the Washington Post that in the Sinaloa region farmers have quit planting marijuana as the wholesale price had dropped from $100 a kilo to around $25. A farmer in the region said, "It's not worth it anymore. I wish Americans would stop with this legalization."
Experts such as Terry Nelson, a retired federal agent and field commander on the southern border, have gone on record estimating that prior to legalization in Colorado and Washington about 40 million pounds came from Mexico and roughly 10 million was grown in the US.
In an interview with Vice News, Nelson stated, "Is it hurting the cartels? Yes. The cartels are criminal organizations that were making as much as 35-40 percent of their income from marijuana. They aren't able to move as much cannabis inside the US now."
Similarly to bootleggers during the prohibition era, the establishment of legally regulated markets will heavily cut into the cartels bottom line.
According to Nelson,
"The DEA doesn't want the drug war to end. If it ends, they don't get their toys and budgets. Once it ends, they aren't going to have the kind of influence in foreign governments. I'm not a conspiracy theorist, but where there's smoke there's probably fire."
The DEA and the Sinaloa Cartel, the largest and most powerful cartel, have an established and well documented relationship, as evidenced by the revelations that came to light during the "Fast and Furious" scandal which showed that agents of the DEA turned a blind eye to drug shipments for intelligence.
Additionally, the relationship between the DEA and the Sinaloa Cartel was put in the spotlight when Jesus Vincente Zambada-Niebla, know as "El Mayito," son of Sinaloa leader Ismael "El Mayo" Zambada, testified in court that agents from the Chicago DEA offered that in exchange for intelligence on Colombian drug lords and rival cartels,
"The United States government agreed to dismiss the prosecution of the pending case against Loya, not to interfere with his drug trafficking activities and those of the Sinaloa Cartel, to not actively prosecute him, (Sinaloa Head) Chapo, Mayo, and the leadership of the Sinaloa Cartel, and to not apprehend them."
The symbiotic nature of the relationship between the DEA and the cartels needs to be heavily scrutinized when the DEA weighs in on drug policy matters such as legalization. They obviously have a vested interest in keeping marijuana illegal, which has little to nothing to do with public health and safety.
During Congressional hearings on drug policy this spring, Michele Leonhart, head of the DEA, stated opposition to the DOJ and Obama in regards to marijuana policy. In spite of legalization in both Washington and Colorado, Leonhart committed to treating recreational and medical marijuana as a Schedule I drug under federal law.
With the established close relationship between the Mexican cartels and the DEA, and the agencies unyielding opposition to legal marijuana, whether medical or recreational, it makes one seriously consider whether the DEA is simply looking out for the interests of their cartel partners as a means of maintaining relevance and power.
America spends roughly $51 billion dollars per year fighting the drug war according to the Drug Policy Alliance.  Harvard economist Jeffery Miron, in a 2010 study, found that legalization could bring in an extra $46.7 billion in tax revenue on top of the savings of ending the drug war.
Nelson stated,
"We've spent $1.3 trillion since 1972 on the drug war. What have we gotten for that? Drugs are cheaper and easier to get than ever before."
The war on drugs has been a complete failure and has served no purpose other than to criminalize non-criminal behavior that then enriches the prison industrial complex, the police state bureaucracy, and the cartels. The time has come to call for an end to the war on drugs as we now recognize it as nothing more than a special interest handout to those that are invested in it.
---
Jay Syrmopoulos is an investigative journalist, freethinker, researcher, and ardent opponent of authoritarianism. He is currently a graduate student at University of Denver pursuing a masters in Global Affairs. Jay's work has previously been published on BenSwann.com and WeAreChange.org. You can follow him on Twitter @sirmetropolis and on Facebook at Sir Metropolis.
Sponsored Content:
Or, if you would like to help us by subscribing to our sponsor, Legalshield — and have an attorney in your pocket 24 hours a day for just $24.99 a month — you
can click here for details.