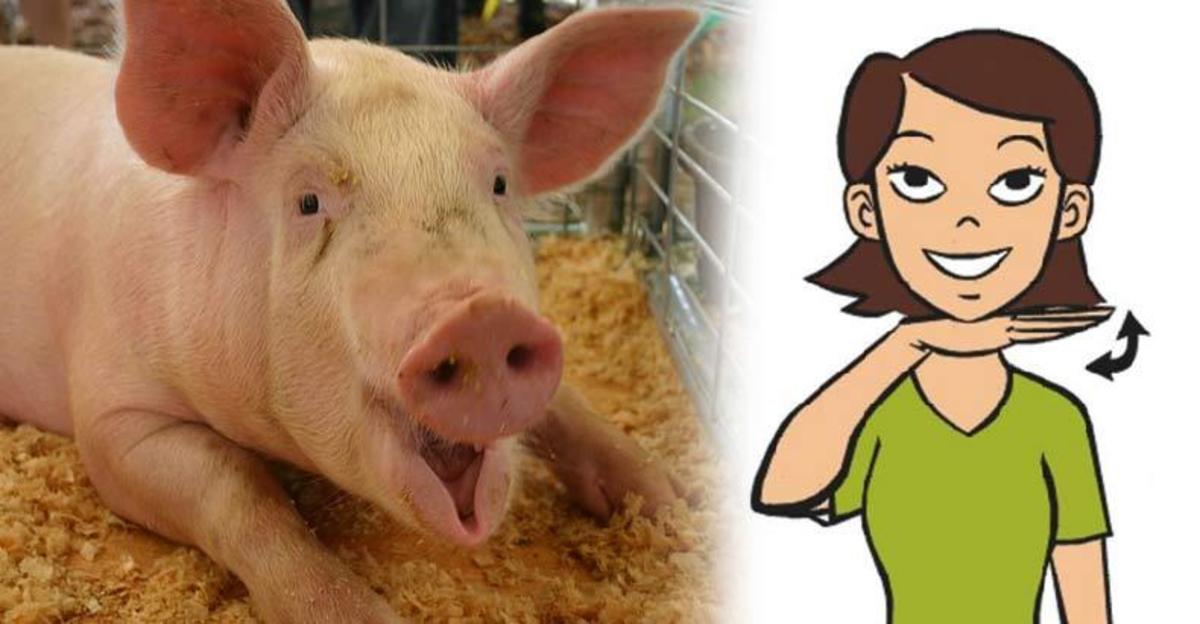 Kendal, England – A 25-year-old deaf man named Linley Hassan was recently fined for using sign language to call a cop a "pig" inside of a McDonalds. Oddly, the officer actually understood sign language and knew exactly what the man was saying to him.
"@TelegraphNews: Deaf man prosecuted after he called police officer a 'pig' in sign language https://t.co/zFZA9h5svO" increasingly ridiculous

— Jon (@CreamOnTop) March 25, 2015
"He was making a sign that the officer, who understood sign language, knew to mean 'pig'," Prosecutor, Peter Kelly said.
His defense attorney, John Batty, totally threw him under the bus, and didn't do a very good job defending him. Batty told the judge that "Hassan had a volatile existence of late," and went on to paint his client as an alcoholic.
Hassan was charged with being drunk and disorderly and was ultimately found guilty, being forced to pay a fine of £45, including court costs.
Even if Hassan was truly being a jerk on the night that he ran into police, is that something that should be illegal?
Deaf man fined after calling cop a'pig' -in sign language(via @Daily_Star) https://t.co/UI4skfr0A0 WHERE IS FREEDOM OF SPEECH? #JeSuisCharlie

— #Peace&LoveWins (@hag_tz) March 26, 2015
If there is one thing that cops seem to hate, it is the word "pig."
What are the odds that the police officer would know what this means?https://t.co/8H4cXEiZC7 pic.twitter.com/Jh7OlOCJgL

— Andrew Peplowski (@AndrewPeplowski) March 25, 2015
Recently, we have reported on a number of cases where charges were brought against people for using the classic insult on police officers. Just a few months ago in Massachusetts a woman was charged with disorderly conduct and malicious destruction of property after bringing a Dunkin Donuts box filled with raw bacon and sausage to the Framingham Police Department to "feed the pigs."
Last Year, a 46-year-old father of four was arrested in Manchester for impersonating a police officer, because he was wearing a police costume with a pig mask.
---
John Vibes is an author, researcher and investigative journalist who takes a special interest in the counter culture and the drug war. In addition to his writing and activist work he organizes a number of large events including the Free Your Mind Conference, which features top caliber speakers and whistle-blowers from all over the world. You can contact him and stay connected to his work at his Facebook page. You can find his 65 chapter Book entitled "Alchemy of the Timeless Renaissance" at bookpatch.com.
Sponsored Content:
Or, if you would like to help us by subscribing to our sponsor, Legalshield — and have an attorney in your pocket 24 hours a day for just $24.99 a month — you
can click here for details.