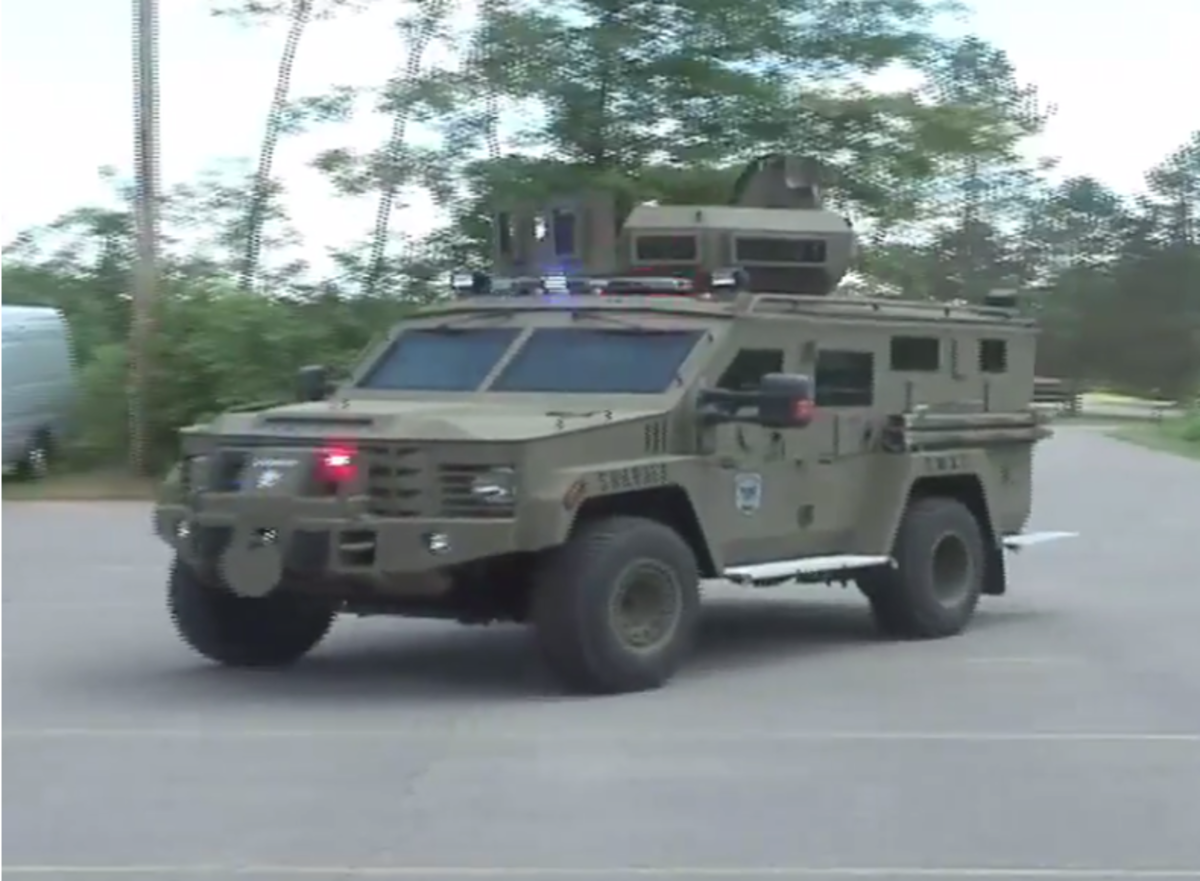 Marathon County police are not apologizing for their decision to use an armored military vehicle on a senior citizen because he may have been "argumentative."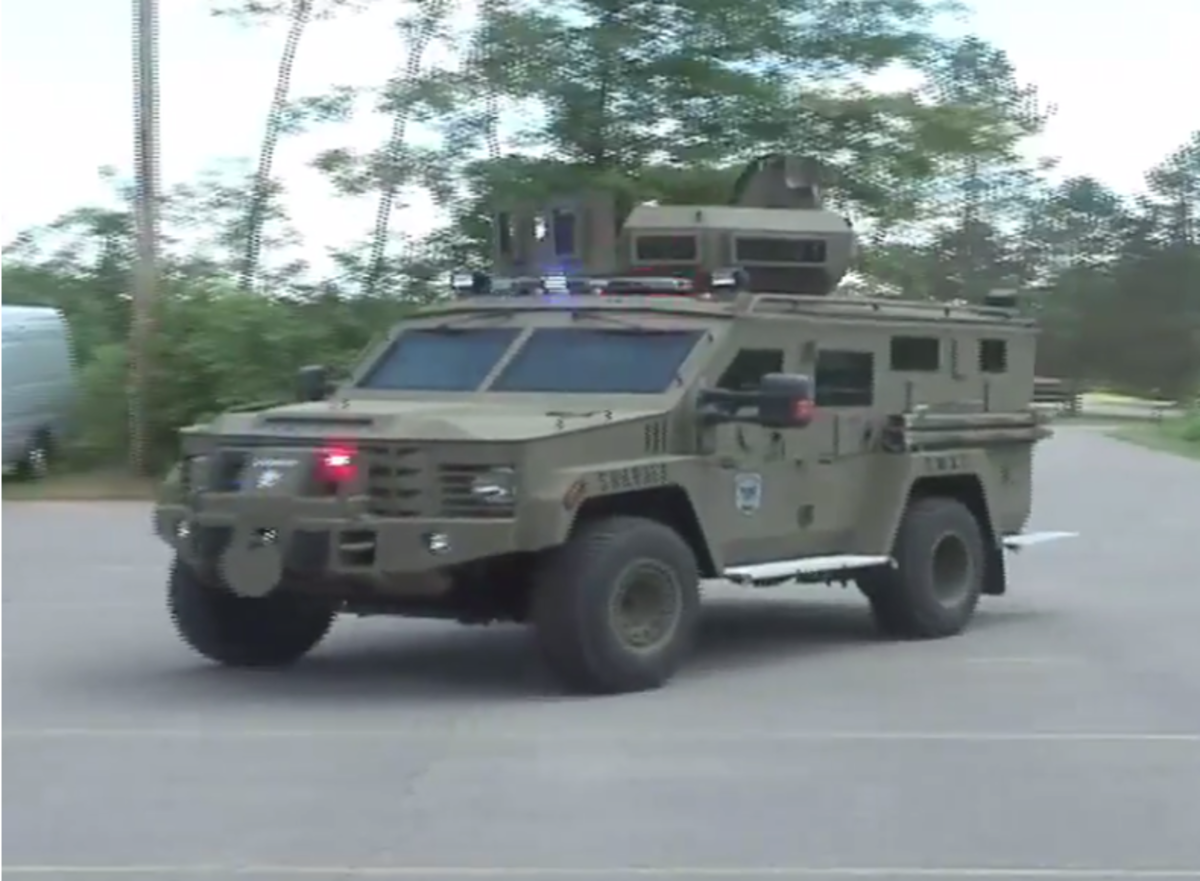 For years, 75-year-old Roger Hoeppner has been at odds with his local government in Marathon County, Wisconsin, over $80,000 dollars worth of fines relating to the use of his property.
Hoeppner has strongly disputed the fines that have been imposed on him, and he has been through multiple lawsuits and appeals with the city, in a fight to use his property the way that he wants to.
Town officials claim that a business which Hoeppner operates on his property is in violation of zoning ordinances.
In 2011, the town confiscated large amounts of personal property from Hoeppner because he refused to pay the fines. Several tractors, pallets and equipment were auctioned off by the government for "pennies on the dollar" according to Hoeppner's attorney, Ryan Lister.
Next, the town imposed a $500-a-day fine on Hoeppner for refusing to remove certain equipment from his property. Eventually, the bill ran up close to $100,000, and the town came to collect the money with an armored truck and two dozen cops.
The local police department has defended their show of force by saying that Hoeppner was "argumentative" about the fines, although they admit that he never made any threats or indications that he would be violent.
"I've been involved in about five standoff situations where, as soon as the MARV showed up, the person gives up, saving time, money and increasing safety. People may not always understand why, but an armored vehicle is almost a necessity now," Sheriff's Capt. Greg Bean told reporters.
Hoeppner was arrested without any physical resistance, and was escorted to a bank where he was forced to withdraw $80,000 and hand it over to police.
---
John Vibes is an author, researcher and investigative journalist who takes a special interest in the counter culture and the drug war. In addition to his writing and activist work he is also the owner of a successful music promotion company. In 2013, he became one of the organizers of the Free Your Mind Conference, which features top caliber speakers and whistle-blowers from all over the world. You can contact him and stay connected to his work at his Facebook page. You can find his 65 chapter Book entitled "Alchemy of the Timeless Renaissance" at bookpatch.com.
DASH cryptocurrency and The Free Thought Project have formed a partnership that will continue to spread the ideas of peace and freedom while simultaneously teaching people how to operate outside of the establishment systems of control like using cryptocurrency instead of dollars. Winning this battle is as simple as choosing to abstain from the violent corrupt old system and participating in the new and peaceful system that hands the power back to the people. DASH is this system.
DASH digital cash takes the control the banking elite has over money and gives it back to the people. It is the ultimate weapon in the battle against the money changers and information controllers.
If you'd like to start your own DASH wallet and be a part of this change and battle for peace and freedom, you can start right here. DASH is already accepted by vendors all across the world so you can begin using it immediately.