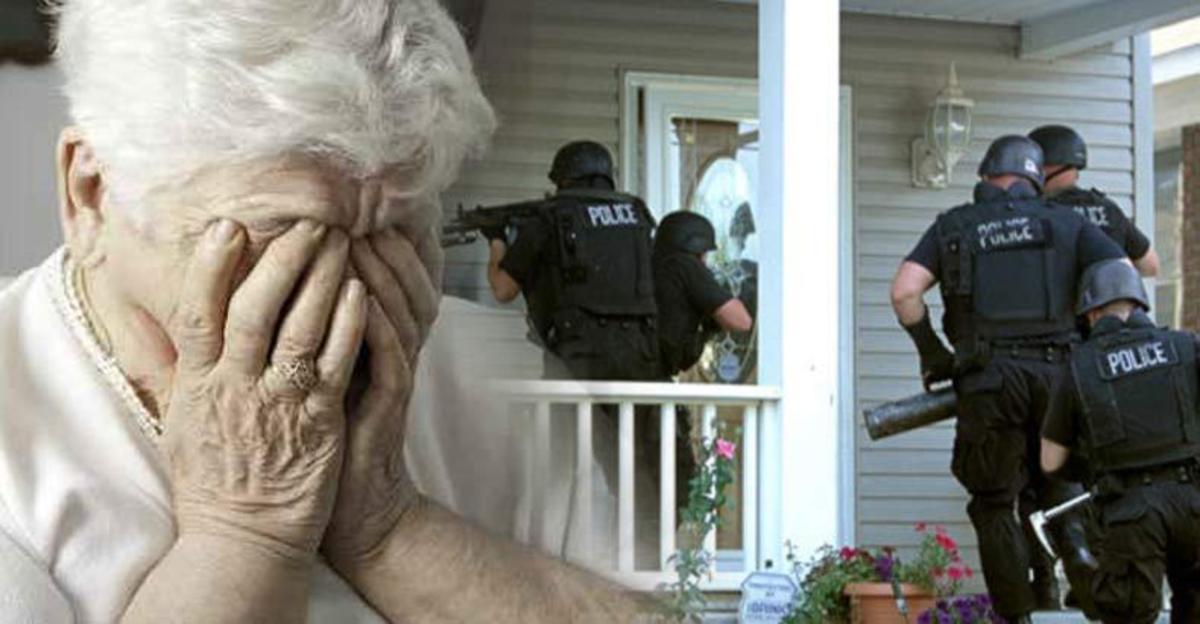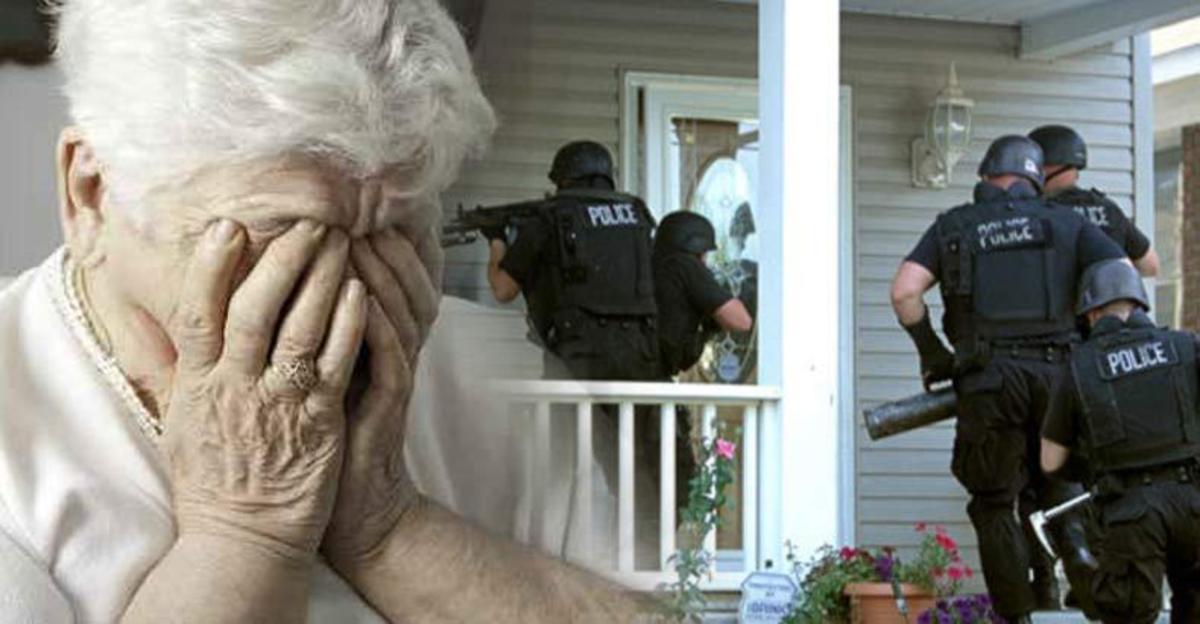 Pittsfield, MA — Police in Massachusetts mistakenly attempted to barge into the wrong home Thursday afternoon. During their blunder, police offended the homeowner, 88-year Phyllis Stankiewicz.
Police were responding to a report of a disturbance involving someone with a baseball bat at the address of 57 Wilson Street, Stankiewicz's home. However, the actual disturbance was called in at 57 Memorial Drive, a block away from Wilson.
According to the police report, when Stankiewicz opened the door she was holding a knife in an apparent attempt to defend her home from the would-be intruders.
Police said that Stankiewicz was holding the knife at "waste level" and that she appeared "angry and confused." She was yelling, "There's no crime here! Get out of my house!" according to a police report.
Police say they grabbed the knife away from the woman and tried to push her away, and that is when she slapped one of them. Her actions then prompted the police to arrest the woman, who naturally resisted being kidnapped. As she resisted, the elderly woman was then thrown to the ground and hauled off to jail.
According to the Berkshire Eagle, Stankiewicz was released after being booked, and ordered to appear in court for her arraignment on Friday.
She pleaded not guilty in Central Berkshire District Court to one count of assault and battery on a police officer.
Luckily this elderly woman was not gunned down by the officers.
Of course, most people will say that Stankiewicz shouldn't have conducted herself in such a manner if she did not want to end up in jail. However, up until the point that police initiated contact with her, by mistakenly going to her home, and began questioning her, she had committed no crime.
Remove the incompetent officers from the scenario and Stankiewicz would still be happily in her home and would not be facing criminal charges.
In the state of Indiana, there are laws on the books that would have protected Stankiewicz as she defended her home from the mistaken officers.
All too often, we see examples of cops breaking into the wrong house and shooting the family dog, or worse, killing a member of the family.
Indiana has taken action to "recognize the unique character of a citizen's home and to ensure that a citizen feels secure in his or her own home against unlawful intrusion by another individual or a public servant."
Because these officers went to the wrong address, it could be argued that their intrusion into Stankiewicz's home was unlawful. However, as police will seldomly admit to their incompetent actions and the resultant negative effects, an 88-year-old woman could now spend the rest of her golden years locked away in a cage.
DASH cryptocurrency and The Free Thought Project have formed a partnership that will continue to spread the ideas of peace and freedom while simultaneously teaching people how to operate outside of the establishment systems of control like using cryptocurrency instead of dollars. Winning this battle is as simple as choosing to abstain from the violent corrupt old system and participating in the new and peaceful system that hands the power back to the people. DASH is this system.
DASH digital cash takes the control the banking elite has over money and gives it back to the people. It is the ultimate weapon in the battle against the money changers and information controllers.
If you'd like to start your own DASH wallet and be a part of this change and battle for peace and freedom, you can start right here. DASH is already accepted by vendors all across the world so you can begin using it immediately.