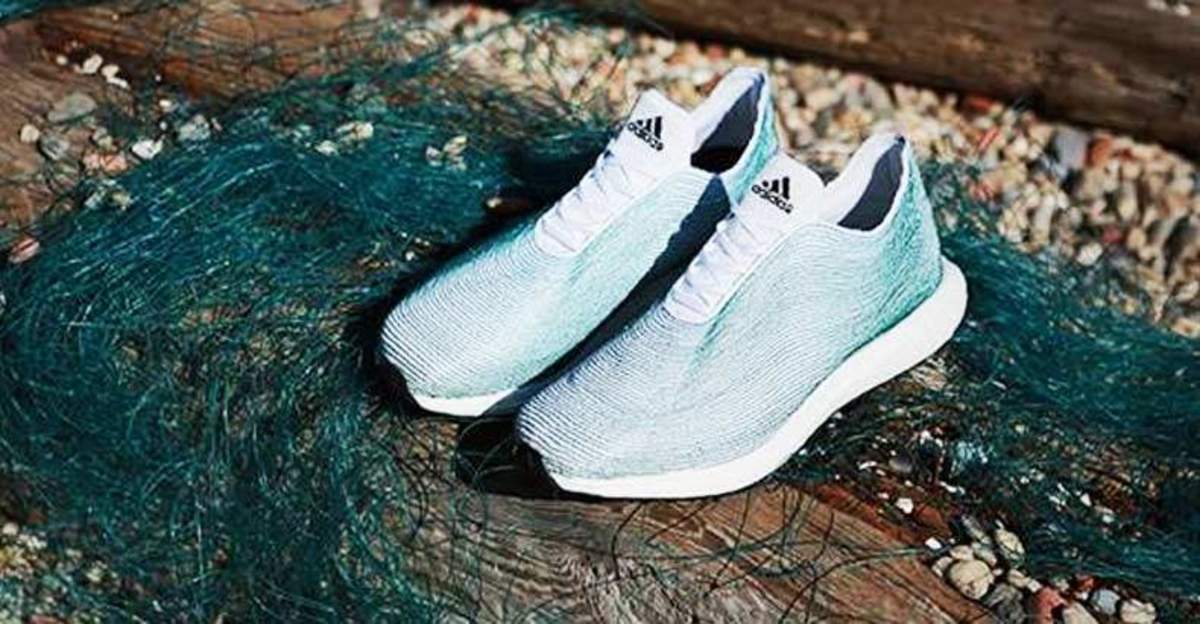 Humanity has a garbage problem, a huge one. And, for decades that problem has been spilling over into the world's oceans. The problem has gotten so bad that there are literal islands of petroleum-based plastic waste now floating in the ocean, some of which are twice the size of Texas!
Humans are turning the oceans into floating landfills and this is showing no sign of slowing down. But don't count out humanity just yet.
Where there is innovation there is opportunity, even in the face of a global ecological disaster. The idiom of one man's trash is another man's treasure, has taken on an entirely new meaning.
Shoe manufacturing mega-giant, Adidas, has teamed up with Parley for the Oceans to turn this ocean trash into shoes — and they've succeeded.
On June 29, 2015 in New York City, Parley for the Oceans Founder Cyrill Gutsch discussed the partnership and showcased their first prototype product.
According to their website,
Adidas created a world first with a shoe upper made entirely of yarns and filaments reclaimed and recycled from ocean waste and illegal deep-sea gillnets.

The concept shoe illustrates the joint commitment of adidas and Parley for the Oceans and offers a first look at the kind of consumer-ready ocean plastic products that will be revealed later this year
"Our objective is to boost public awareness and to inspire new collaborations that can contribute to protect and preserve the oceans. We are extremely proud that Adidas is joining us in this mission and is putting its creative force behind this partnership to show that it is possible to turn ocean plastic into something cool," said Gutsch.
The idea of turning trash into usable goods is nothing new as recycling has been around for decades. However, actively seeking out the problem of ocean trash and turning it into a useful product shows that humanity is on the right path to a more sustainable lifestyle.
Humanity certainly has a long way to go, but we can speed that process up by supporting and fostering innovations like this one. Share this article with your friends and family to show them the future is not as bleak as our Televisions tell us.

The Free Thought Project wants to continue to spread the ideas of peace and freedom while simultaneously teaching people how to operate outside of the establishment systems of control like using cryptocurrency instead of dollars. Winning this battle is as simple as choosing to abstain from the violent corrupt old system and participating in the new and peaceful system that hands the power back to the people. We feel that PIVX is this system.
PIVX takes the control the banking elite has over money and gives it back to the people. It is the ultimate weapon in the battle against the money changers and information controllers because PIVX is the only cryptocurrency in existence that allows for completely anonymous storage while simultaneously paying interest.
If you'd like to start your own PIVX wallet and be a part of this change and battle for peace and freedom, you can start by clicking here. PIVX is already accepted all over the world so you can begin using it immediately.