RT.com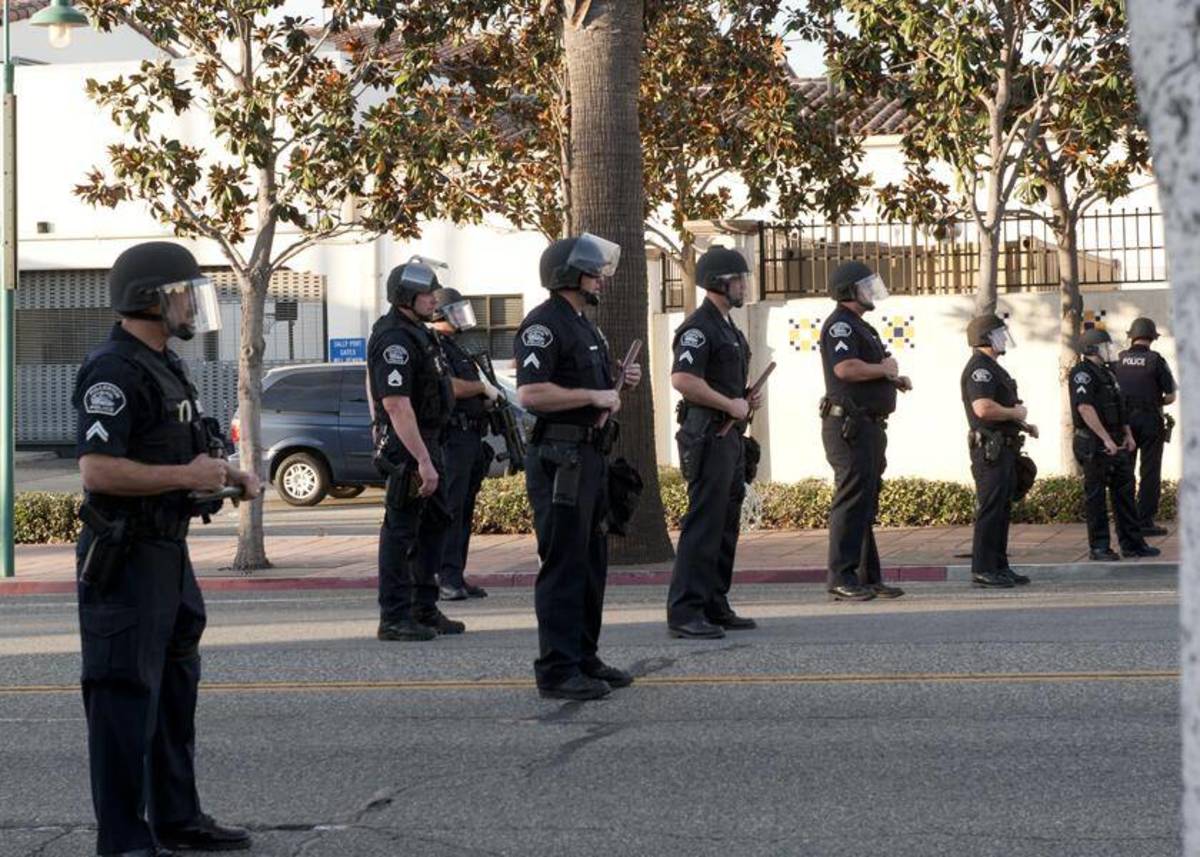 A federal appeals court has ruled that Americans have the right to videotape police officers in public, thereby allowing a court case brought against New Hampshire police to progress.
Carla Gericke was arrested in 2010 for videotaping members of the Weare Police Department who pulled over her friend during a traffic stop. Her video camera malfunctioned, however, and she failed to record evidence of the incident.
Nevertheless, Gericke was arrested for disobeying a police officer, obstructing a government official, and "unlawful interception of oral communications," the court said. Concerning her failed efforts to record the incident, the court noted that the malfunction was irrelevant: "We agree that Gericke's First Amendment right does not depend on whether her attempt to videotape was frustrated by a technical malfunction. There is no dispute that she took out the camera in order to record the traffic stop."
Although Carla Gericke was never brought to trial, she subsequently sued the Town of Weare, its police department, and the officers who arrested and charged her, alleging in pertinent part that the "wiretapping charge constituted retaliatory prosecution in violation of her First Amendment rights," according to the appeal statement.
The police officers involved in her arrest argued they should be immune from a lawsuit.
The First US Circuit Court of Appeals ruled that Gericke "was exercising a clearly established First Amendment right when she attempted to film the traffic stop in the absence of a police order to stop filming or leave the area."
"It is clearly established in this circuit that police officers cannot, consistently with the Constitution, prosecute citizens for violating wiretapping laws when they peacefully record a police officer performing his or her official duties in a public area," the appeals court said.
The First Circuit covers Massachusetts, New Hampshire, Maine, and Rhode Island and sent the case back to a lower court for trial.
The ruling allows her lawsuit to proceed.
The decision comes amid a flurry of court cases involving citizens attempting to express their First Amendment rights by filming their encounters with law enforcement officers, many of whom say the recordings interfere with their work, to say nothing of the possibility that a camera may be mistaken for a weapon.
Earlier this month, a Massachusetts woman was charged with using a concealed mobile phone allegedly in violation of state wiretapping regulations to audio-record her own arrest.
According to Massachusetts law, citizens are permitted to record police officers in public, but only if the police have been informed that a recording is taking place.
Republished with permission from Russia Today
DASH cryptocurrency and The Free Thought Project have formed a partnership that will continue to spread the ideas of peace and freedom while simultaneously teaching people how to operate outside of the establishment systems of control like using cryptocurrency instead of dollars. Winning this battle is as simple as choosing to abstain from the violent corrupt old system and participating in the new and peaceful system that hands the power back to the people. DASH is this system.
DASH digital cash takes the control the banking elite has over money and gives it back to the people. It is the ultimate weapon in the battle against the money changers and information controllers.
If you'd like to start your own DASH wallet and be a part of this change and battle for peace and freedom, you can start right here. DASH is already accepted by vendors all across the world so you can begin using it immediately.