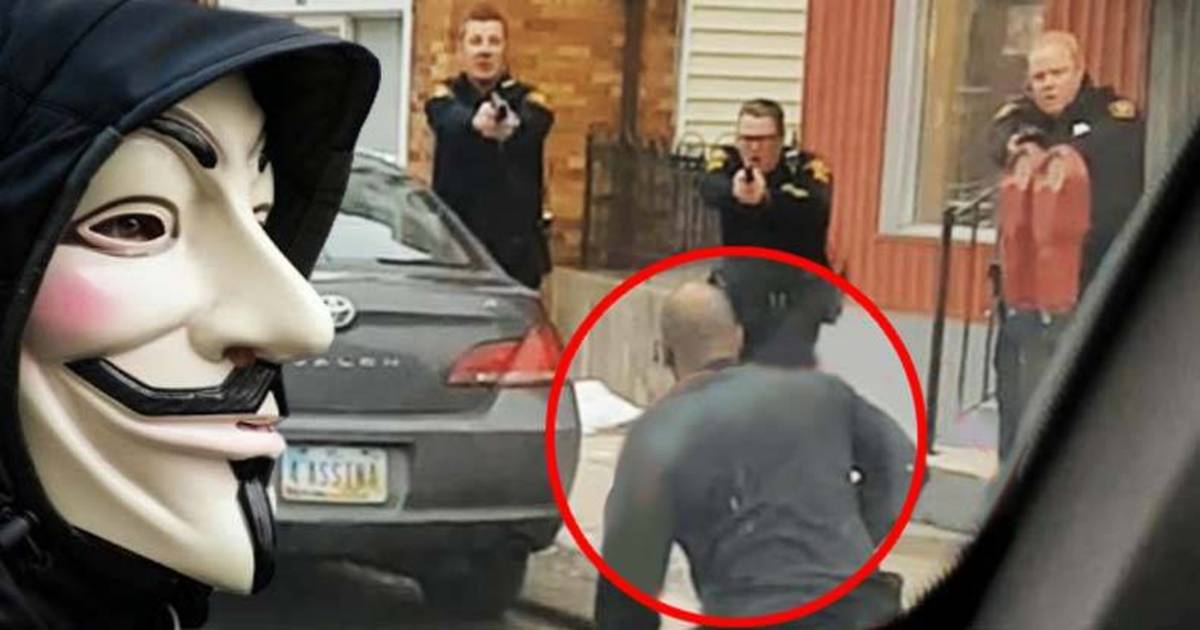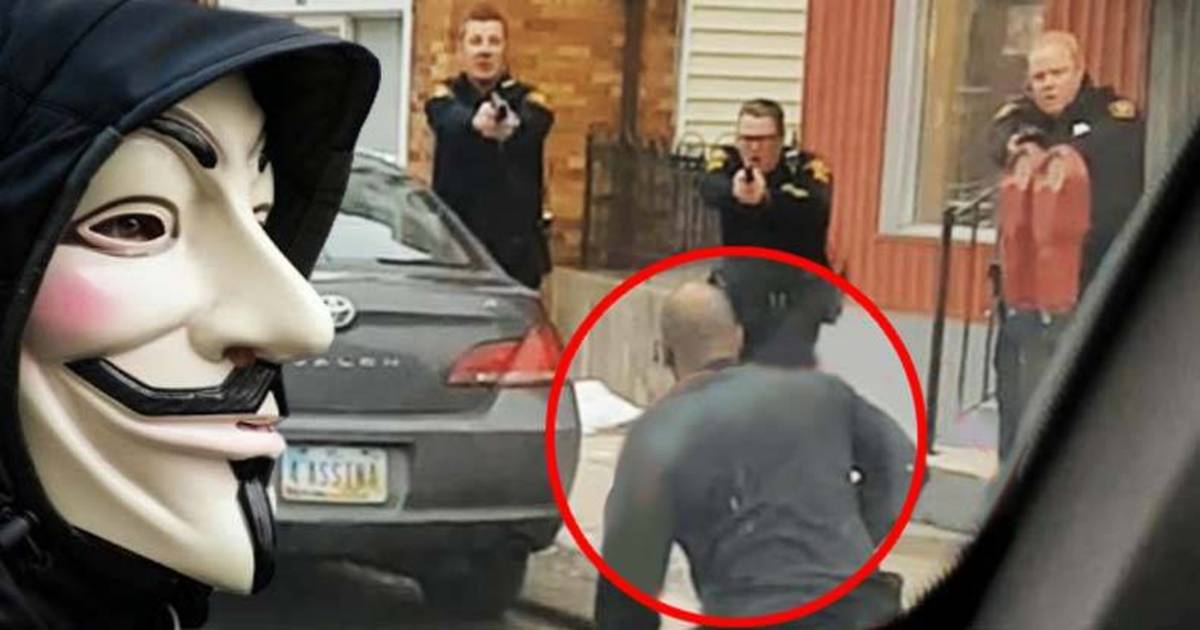 Cincinnati, OH —
(RT)
After releasing a threatening video, the notorious hacking group Anonymous exposed personal information of 52 Cincinnati Police Department officers in retaliation for the death of an Ohio man at the hands of law enforcement.
In the video posted on Sunday, someone wearing a mask and hood discussed the group's anger over the Cincinnati PD's handling of an officer-involved shooting last Wednesday that resulted in the death of Paul Gaston, a black man.
"Greetings world, we are Anonymous Anon Verdict. The following clip you are about to see are three separate cell phone clips of Cincinnati Police Department murdering a black man named Paul Gaston while he held his hands up on February 17th. With the evidence provided it is quite obvious that he was complying and had his hands in the air," the figure said with a synthesized voice in the three-minute YouTube video.
The video went on to talk about the perceived injustices in US law enforcement, referring to police as a "gang known as the Thin Blue Line."
The names, ages, email addresses, street addresses and social media accounts of the 52 officers were posted in two links in the video's description.
The Cincinnati PD is reviewing the situation to determine if there risk to the officers and to discover any breach to their network.
It appears that information about the officers could have been acquired by looking at public records and their social media accounts, according to Lieutenant Steve Saunders. The information was no longer available as of Monday morning, however.
"When their addresses are put out in the public, that's a concern. I know that we have a section working on that to try to knock down whenever our addresses are put out in a public place like that and that's what the police administration is doing about this," Sergeant Dan Hils, chapter president of the Fraternal Order of Police, toldWLWT.
Included in the Anonymous video was cellphone footage of the Gaston shooting, recorded by three different bystanders. Cincinnati police said that Gaston was reaching for something that appeared to be a gun, but some witnesses claim that his hands were in the air before he was shot. The weapon on him turned out to be an Airsoft pellet gun.
In their video, Anonymous compared the incident to another that took place only a day before Gaston's death, where a white man named Christopher Luagle was pointing a replica gun at police and wasn't shot.
The two cases were "dramatically different," police officials told the Cincinnati Enquirer. Luagle's replica had an orange tip on the end of it, a clear indication that it was a toy, while Gaston's did not.
Gaston had encountered police after he crashed his vehicle into a pole, and an onlooker called 911 telling him that he stumbled out of the car with a gun and was acting erratically.
Cincinnati police shot and killed the 37-year-old less than half an hour later, when officers say he reached for what appeared to be a real gun on his waistband.
DASH cryptocurrency and The Free Thought Project have formed a partnership that will continue to spread the ideas of peace and freedom while simultaneously teaching people how to operate outside of the establishment systems of control like using cryptocurrency instead of dollars. Winning this battle is as simple as choosing to abstain from the violent corrupt old system and participating in the new and peaceful system that hands the power back to the people. DASH is this system.
DASH digital cash takes the control the banking elite has over money and gives it back to the people. It is the ultimate weapon in the battle against the money changers and information controllers.
If you'd like to start your own DASH wallet and be a part of this change and battle for peace and freedom, you can start right here. DASH is already accepted by vendors all across the world so you can begin using it immediately.