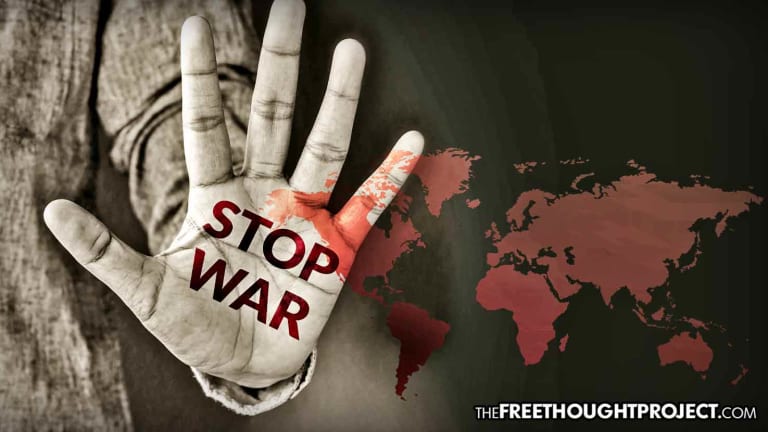 Free Thought Project Podcast—Guest: Scott Horton - Reviving The Antiwar Movement
The antiwar movement has taken a backseat to "first world problems" despite attempting to stop the murder of millions of innocent people.
This week, John Vibes and Matt Savoy are joined by Scott Horton of Antiwar.com to discuss the recent arrest of Julian Assange and the current state of the antiwar movement. Scott shares his thoughts on what we can do to revive anti-war activism and gives some historical background into the current geopolitical situation.
Scott Horton is the author of Fool's Errand: Time to End the War in Afghanistan, FoolsErrand.us, managing director of the Libertarian Institute at LibertarianInstitute.org, editorial director of Antiwar.com, host of Antiwar Radio on Pacifica, 90.7 FM KPFK in Los Angeles and KUCR 88.3 in Riverside, California and podcasts the Scott Horton Show from this website.
In 2007, Horton won the Austin Chronicle's "Best of Austin" award for his Iraq war coverage on Antiwar Radio. He's conducted more than 4,800 interviews since 2003.
His articles have appeared at Antiwar.com The American Conservative, the History News Network, The Future of Freedomand the Christian Science Monitor.
Please visit us on iTunes and leave a good review to help push this information to the masses. You can do that at this link.
Or, you can listen to our podcast on Spotify as well. Here is the link to our channel on Spotify.
If you are not on our email list, please sign up here.
If you'd like to subscribe to our site to aid in the battle against the censors and receive special perks along the way, you can do so at this link. 
We are also working with the folks from minds.com and have created a platform on their uncensored network as well. You can follow us at this link. 
We have been on Steemit as well.
And Instagram too.