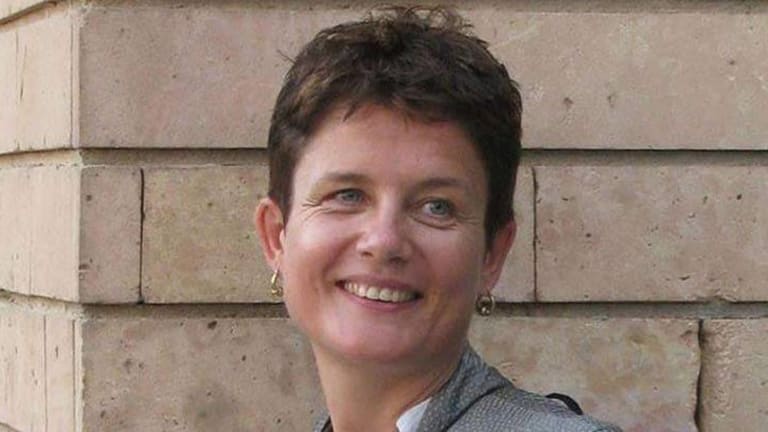 International War & Peace Journalist Found Hanged in Airport Bathroom -- Friends Allege Murder
The "official" report, from unconfirmed sources, is that Jacky Sutton became sad that she missed her flight and then hanged herself in the bathroom.
(RT) -- Jacky Sutton, a British BBC journalist and acting director for the Institute for War and Peace Reporting (IWPR), has been found dead at Istanbul's Ataturk Airport after missing a connecting flight to Iraq.
Sutton, 50, was found hanged in a toilet cubicle in the early hours of Sunday morning after missing her connecting flight from Istanbul to Erbil, Iraq, which departed at 12:15am.
According to airport staff, Sutton appeared distressed when she was told she had to buy another ticket.
She was found dead a few hours later. The full circumstances of her death remain unknown, but friends and colleagues insist she must have been murdered.

'Someone killed Jacky'
Iraqi journalist Mazin Elias, who has previously worked with Sutton, said it is highly unlikely she committed suicide, alleging "someone killed Jacky." "She continued in Iraq – everything was difficult, everything was a challenge, but she still continued," he told the Mail Online. "But, what I'm sure about, the kind of person that Jacky was, it's impossible she would have killed herself, impossible. "She's really looking for a better life for everyone. So kill herself? That's crazy. "I'm really sad and sorry what happened, but if someone tells me 'she killed herself,' I tell him: 'No, that's wrong, someone killed Jacky.'"

Another of Sutton's former colleagues, Rebecca Cooke, has called for an investigation into her death.
 "Shocking and sad news about the death of Jacky Sutton in Istanbul. An international, not just local, investigation is needed," she told the Press Association.
Sutton's friend Christian Bluer also expressed his doubts on Twitter. "I'm not into conspiracies, but if the Turks say a security camera at Istanbul-Ataturk was malfunctioning then Jacky Sutton was murdered," he tweeted.

'Deeply saddened'
Sutton had also been studying for a PhD at the Centre for Arab and Islamic Studies at the Australian National University. Her former professor Amin Saikal said he is "deeply saddened" by the news. "We are deeply saddened and shocked by the tragic death of one of our brilliant PhD students," he said.

"She was not only an outstanding research scholar, but a highly valued friend and colleague who made remarkable contributions to the work and activities of the center."
A Foreign Office spokesman said: "We can confirm the death of a British national in Istanbul. We are providing consular assistance to the family at this difficult time."
Sutton's death comes just five months after previous IWPR director Ammar Al Shahbander was killed in a car bomb attack in Baghdad.