Phoenix, AZ —
(RT)
An armed robbery in Phoenix, Arizona has ended with police fatally shooting a suspect on live television.
In the aftermath of a raid on a Credit Union West branch on Tuesday, a number of local TV stations, including NBC 12 News and Fox 10 Phoenix, were broadcasting dramatic live footage of the chase when the disturbing events unfolded.
Video of the moment police used deadly force has now emerged online. It shows officers in three unmarked SUVs carrying out what is known as a 'PIT maneuver' – or precision immobilization technique – to ensnare the getaway vehicle.
WARNING: GRAPHIC CONTENT
Unmarked police vehicles surround and block the suspect's truck before two armed officers then appear to fire at least four rounds into the black Chevy's windows.
According to the Phoenix Police Department, the incident was sparked by a theft in the Avondale area during which suspects shot at law enforcement.
"Avondale police initiated a pursuit as that vehicle fled from them," said Sgt Jonathan Howard, of the Phoenix Police Department, reports AZ Central.
"Somewhere in the area of Interstate 10 and 99th Avenue, a Phoenix Police helicopter was able to get overhead and assume control of that pursuit. At that time Avondale Police backed off and left it up to Phoenix Police."
Investigators say at least three men were involved in the chase through parts of suburban Phoenix and across some of the city's major thoroughfares.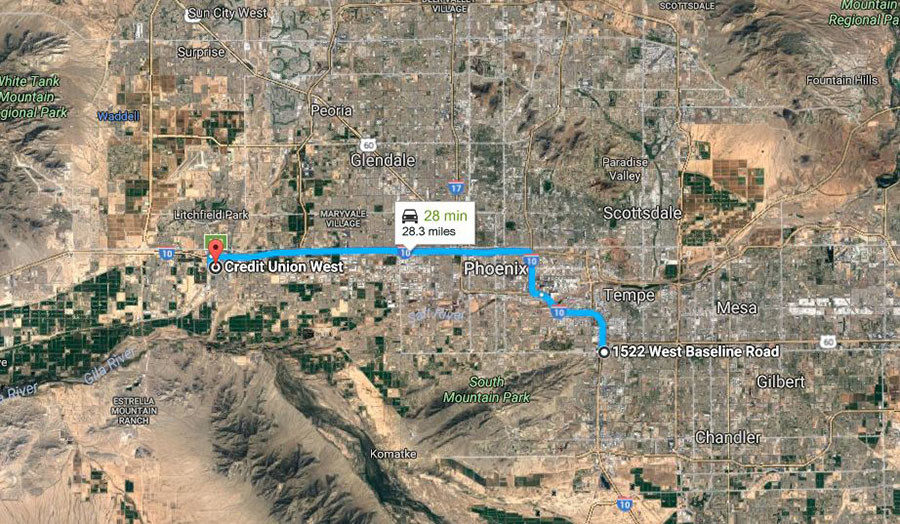 At two different locations on the west side of Phoenix, two men fled from the vehicle. One man was later traced to a home with the help of a canine unit, and the second is also now in police custody.
The man fatally injured by the city's SWAT team has since been identified by as 31-year-old Steven Del Rio.
Earlier in helicopter footage broadcast by Fox 10, Del Rio appears to engage in conversation with a woman before dumping a small black bag into a backyard.
The woman is said to be a relation of the 31-year-old, reports NBC 12 News.
The Phoenix Police Department, FBI, Avondale Police Department and the Maricopa County Sheriff's Office are currently investigating the shooting.
DASH cryptocurrency and The Free Thought Project have formed a partnership that will continue to spread the ideas of peace and freedom while simultaneously teaching people how to operate outside of the establishment systems of control like using cryptocurrency instead of dollars. Winning this battle is as simple as choosing to abstain from the violent corrupt old system and participating in the new and peaceful system that hands the power back to the people. DASH is this system.
DASH digital cash takes the control the banking elite has over money and gives it back to the people. It is the ultimate weapon in the battle against the money changers and information controllers.
If you'd like to start your own DASH wallet and be a part of this change and battle for peace and freedom, you can start right here. DASH is already accepted by vendors all across the world so you can begin using it immediately.