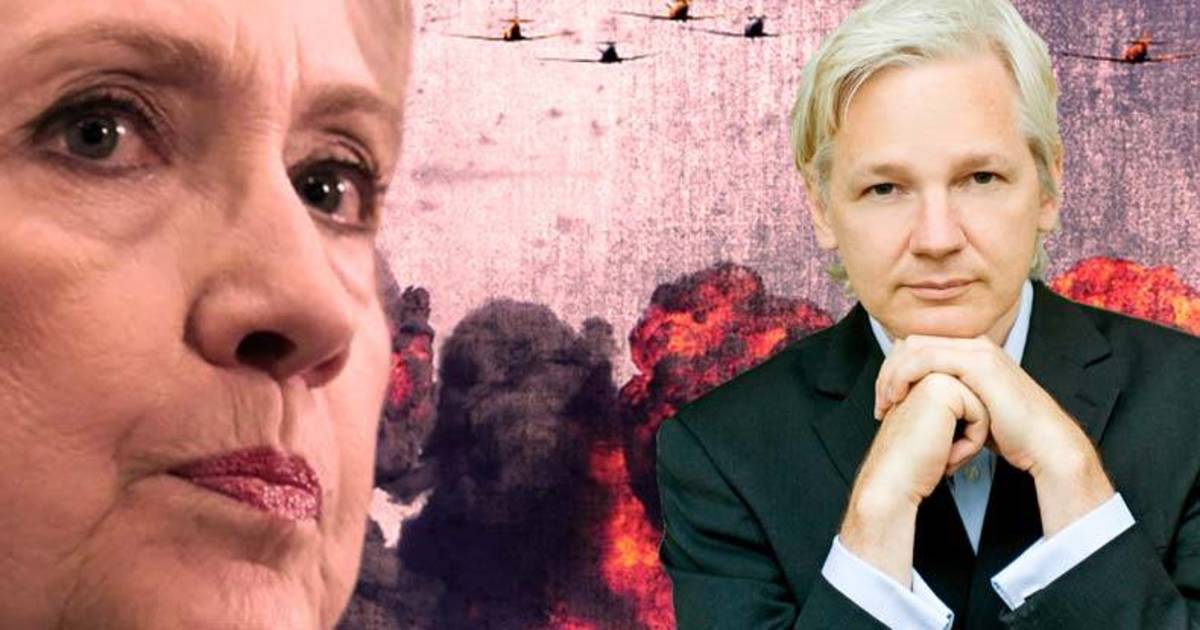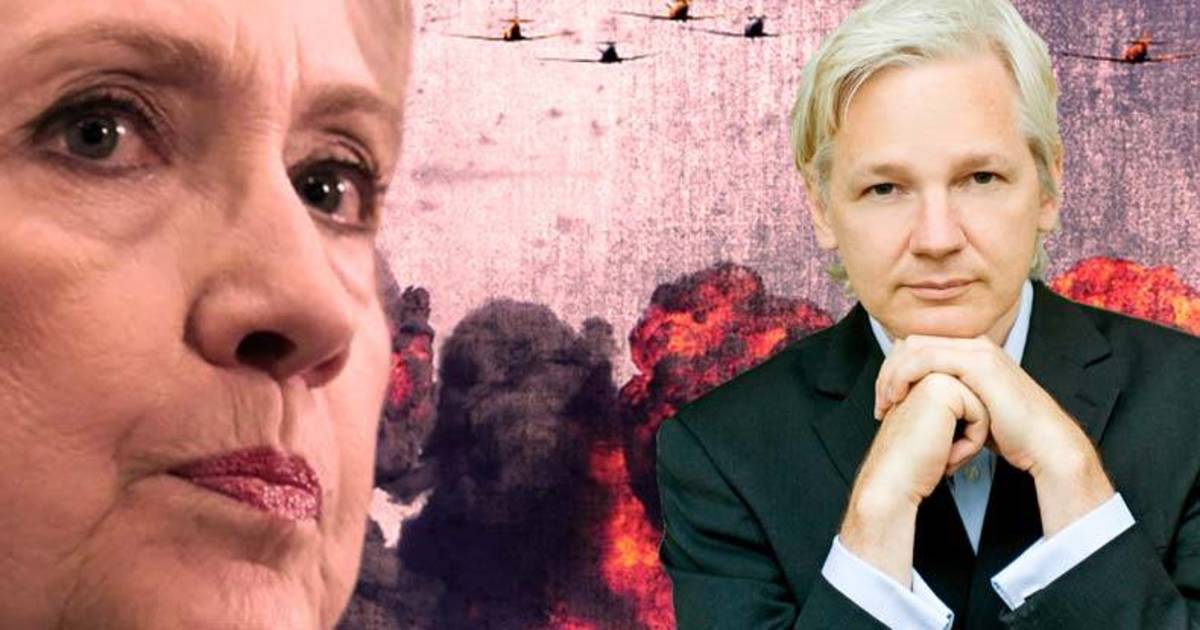 (RT)
— WikiLeaks founder Julian Assange has spoken out against US presidential candidate Hillary Clinton, calling her a "war hawk with bad judgment" who gets an "emotional rush out of killing people."
"A vote today for Hillary Clinton is a vote for endless, stupid war," Assange wrote via the @wikileaks Twitter account on Tuesday.
#Assange: Hillary didn't just vote for Iraq. She made her own Iraq. https://t.co/E2oAtKJ4ei #feelthebern https://t.co/T1dDf2U4Sl

— WikiLeaks (@wikileaks) February 9, 2016
He added that he has "years of experience in dealing with Hillary Clinton and have read thousands of her cables. Hillary lacks judgment and will push the United States into endless wars which spread terrorism."
Assange also highlighted Clinton's "poor policy decisions," which he said have "directly contributed" to the rise of Islamic State (IS, formerly ISIS/ISIL).
Stating that Clinton went above the heads of Pentagon generals when it came to Libya, he wrote: "Libya has been destroyed. It became a haven for ISIS. The Libyan national armory was looted and hundreds of tons of weapons were transferred to jihadists in Syria."
He went on to state that Clinton did not learn from her mistakes, and set out to repeat history in Syria.
"Having learned nothing from the Libyan disaster Hillary then set about trying do the same in Syria. Hillary's war has increased terrorism, killed tens of thousands of innocent civilians and has set back women's rights in the Middle East by hundreds of years," he wrote.
Referring to a CBS interview with Clinton in 2011, Assange expressed his disgust with her after she became "wild-eyed" and "publicly took credit for the destruction of the Libyan state," gloating that "We came, we saw, he (Muammar Gaddafi) died!"
"In the momentary thrill of the kill, she had aped, of all people, Julius Caesar," Assange wrote.
He concluded by saying that Clinton "shouldn't be let near a gun shop, let alone an army. And she certainly should not become president of the United States."
But despite Assange's loathing for Clinton, she is still in contention to win the Democratic nomination for the presidential election in November.
Assange wrote the memo from the Ecuadorian embassy in London, where he has been holed up for over three years after being granted asylum in order to avoid extradition to Sweden, where he faces sexual assault allegations. From Sweden, the WikiLeaks founder fears he would be extradited to the US for publishing classified US military and diplomat documents in 2010 – a move which amounted to the largest information leak in United States history.
3 false claims MSM is making about the Assange case (Op-Edge by @roslynfuller) https://t.co/vVLhy6jV01 pic.twitter.com/vEsSqJpyOe

— RT (@RT_com) February 6, 2016
Last week, a United Nations panel ruled that Assange has been "arbitrarily detained" in the embassy in London, and called on the UK and Sweden to end the deprivation of his liberty. Assange called the ruling "a victory that cannot be denied,"stating that the UK and Sweden had "lost at the highest level."
However, both the UK and Sweden rejected the UN panel's ruling. A British government spokesman said it "changed nothing," while Sweden questioned the UN's legal competence when it comes to "issues related to fugitives' self-confinement, such as asylum and extradition."
DASH cryptocurrency and The Free Thought Project have formed a partnership that will continue to spread the ideas of peace and freedom while simultaneously teaching people how to operate outside of the establishment systems of control like using cryptocurrency instead of dollars. Winning this battle is as simple as choosing to abstain from the violent corrupt old system and participating in the new and peaceful system that hands the power back to the people. DASH is this system.
DASH digital cash takes the control the banking elite has over money and gives it back to the people. It is the ultimate weapon in the battle against the money changers and information controllers.
If you'd like to start your own DASH wallet and be a part of this change and battle for peace and freedom, you can start right here. DASH is already accepted by vendors all across the world so you can begin using it immediately.