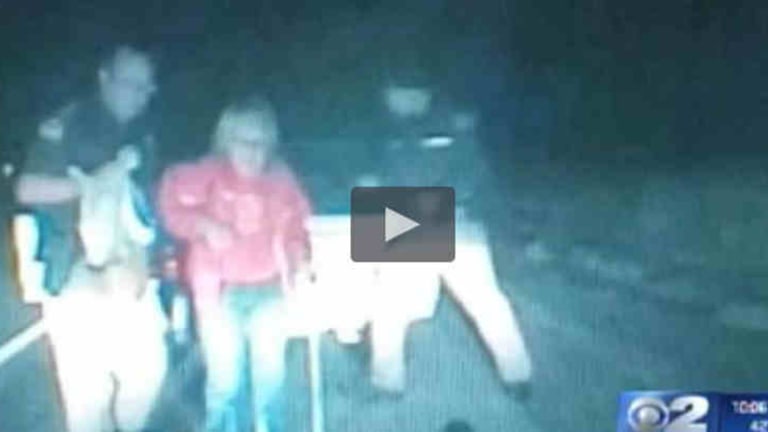 Despite this 87-yo Woman Crashing into a Cop Car, Police Still Escorted Her to See Sick Son
Multiple Utah State Troopers deserve to be commended for working together to help an elderly woman make it to her gravely ill son's bedside hundreds of miles away.
Salt Lake City, UT -- Helen "Skeeter" Smith had to get to the hospital as quick as she could after getting the call that all mothers dread hearing. Her son was gravely ill and in the hospital.
The 87-year-old jumped into her car in southern Nevada on Friday and began her 350 mile, high-speed drive up I-15. Not long into her drive, she "buzzed past" a Utah Trooper who immediately pulled her over.
"He was all nice," said Helen. "Oh yeah, he was just doing his job."
When Helen went to leave, she accidentally put the car in reverse instead of drive, sending her car slamming into the state trooper's car behind her.
That's when something completely out of the ordinary happened - instead of being cited, or otherwise detained, Trooper Jeff Jones actually gave her a ride from Fillmore to Juab County.
Once the pair made it to Juab, Smith was handed off to Trooper Chris Bishop, who drove her to Salt Lake County.
There, she was given to Andrew Pollard in Draper, who drove Smith all the way to Ogden Regional Medical Center.
"She was very excited to tell me about her dogs, her cat, and her hometown," Pollard told KUTV."To hold her hand walking into the hospital was very, very rewarding."
"I ended up taking four patrol cars," said Smith. "Four good-lookin' patrol boys brought me."
Smith finally made it to the hospital room to see her son. According to KUTV, he is not doing well, but treatment is continuing; and a mother with undying love for her son said he's also been able to express his love.
This reaction by police is heartening to say the least. All too often we see officers not only refuse to let a family help those in need, but some have gone to the extreme of forcing a pregnant woman face first to the ground for speeding to the hospital, or detaining a dying person until it was too late.
Regardless of whether or not this was a publicity stunt, the end result was the same. These officers should serve as role models for those who are quick to escalate to violence instead of actually helping those in need.