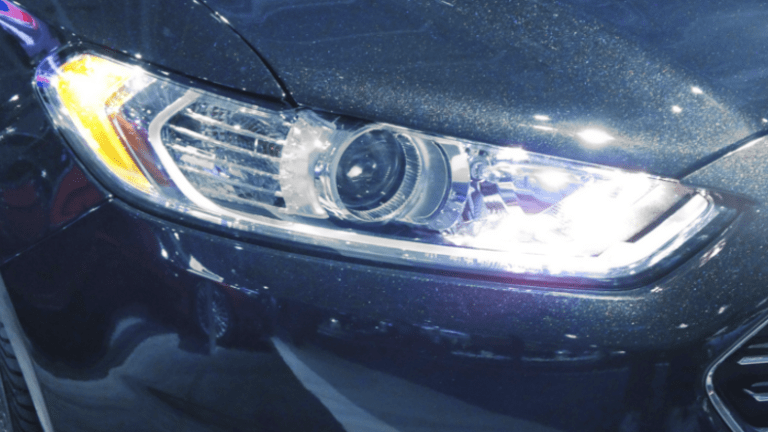 ACLU Suing Delaware Over Ticketing Man for Flashing Lights to Warn Motorists of Speedtrap
Smyrna, Delaware sued for civil rights violation after it tickets man who flashed headlights to warn about a speed trap.
HeadlightAnthony Jackson is a thoughtful motorist. He noticed a police officer hiding behind a bridge as he drove past the bottom of a hill on Main Street in Smyrna, Delaware on April 19. To save his fellow motorists from the prospect of an expensive traffic ticket, he flashed his headlights, warning traffic in the opposite lane to slow down.
Smyrna Police Officer W. Davis was driving north on Main Street when he saw the flash. Incensed, he immediately performed a U-turn across a median strip so he could pull over whoever was responsible for interfering with a fellow officer's speed trap.
After Jackson was pulled over, he was charged with violating 21 Delaware Code Section 4155(d), which deals with the flashing of turn signals, not headlights. Jackson appeared at trial to challenge the ticket, but Officer Davis did not show and the complaint was dismissed. He was not going to let the town get away with what he considered a violation of his rights.
On Monday, October 6, the American Civil Liberties Union of Delaware filed a lawsuit alleging that Smyrna routinely stops motorists for similar non-offenses knowing that nearly all of the accused will pay the fine rather than go through the effort and expense of disputing the ticket. The activist group accuses the town of abusing the law, and the Constitution, to generate revenue.
"The First Amendment gives people the right to flash their headlights to send a message," ACLU of Delaware legal director Richard H. Morse said in a statement.
Jackson seeks compensation for the two days of wages he lost while attending court hearings. Because he has to drive through Smyrna to get to work, Jackson wants a federal judge to force the town to change its policies.
"Jackson fears retaliation from the Smyrna Police and fears that he will be arrested again without just cause while driving within the town of Smyrna, for example if he were to flash his headlights again," the suit alleges. "The above described policies and customs demonstrated a deliberate indifference on the part of policymakers in the town of Smyrna to the constitutional rights of persons within the town, and were the cause of the violations of plaintiffs' rights alleged herein."