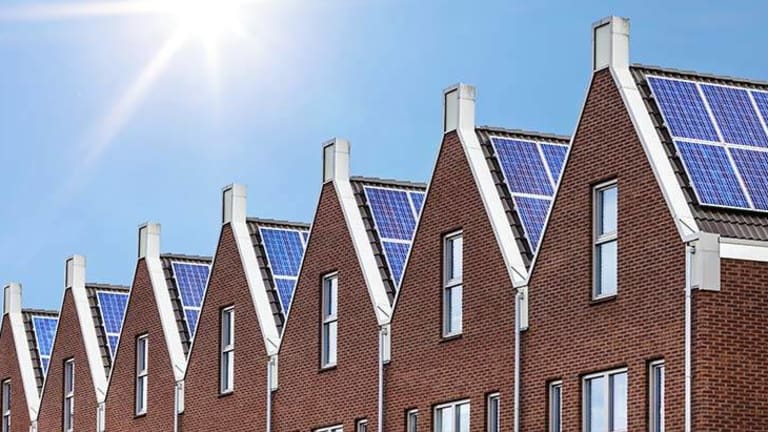 An Entire Colorado Town Just Went Off-Grid for 100% of their Energy
The future of sustainable energy is here and you can see an example of it in Colorado.
Aspen, CO - One American city just made a remarkable achievement, becoming one of three U.S. cities that run on 100 percent renewable energy.
After working for over a decade to transition the city to energy solely from renewable natural resources, Aspen, Colorado, now fulfills its energy needs using wind, solar, and geothermal power.
"It was a very forward-thinking goal and truly remarkable achievement," City Utilities and Environmental Initiatives Director David Hornbacher said.
"This means we are powered by the forces of nature, predominately water and wind with a touch of solar and landfill gas."
Previously the city had used 75-80 percent renewable resources, according to former city Project Coordinator Will Dolan.
The milestone of running the city with 100 percent renewable resources came after the city signed a contract with a wholesale electric energy provider on Thursday, with Hornbacher calling it the "final leg of our goal."
Coal power was eliminated and replaced with wind power to replace the final 20-25 percent of the cities energy needs.
According to a report in the Aspen Times:
Aspen receives its wind energy from about four wind farms in Nebraska and South Dakota, Dolan said, adding that the city also uses energy from Ruedi Reservoir, Maroon Creek and Ridgway Reservoir, which is a hydropower facility near Montrose. Aspen Electric Utility serves about half the community, while Holy Cross Energy powers the other half, Hornbacher said.
The city hopes to serve as an inspiration to other municipalities. Two other cities have reached the 100 percent renewable mark; Burlington, Vermont, and Greensburg, Kansas.
"We've demonstrated that it is possible," Hornbacher said.
"Realistically, we hope we can inspire others to achieve these higher goals."
Georgetown, Texas has committed to using renewable energy as of 2017, and according to the Environmental and Energy Study Institute, numerous other municipalities have committed, including San Diego and San Jose, California.
Jay Syrmopoulos is an investigative journalist, free thinker, researcher, and ardent opponent of authoritarianism. He is currently a graduate student at University of Denver pursuing a masters in Global Affairs. Jay's work has been published on BenSwann's Truth in Media, Truth-Out, AlterNet, InfoWars, MintPressNews and many other sites. You can follow him on Twitter @sirmetropolis, on Facebook at Sir Metropolis and now on tsu.