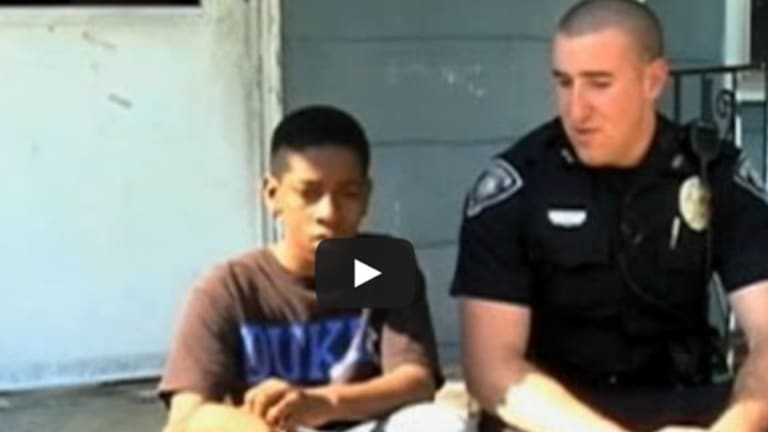 Attention Police Officers, Please Be More Like This Guy
May 9, 2014
Meet Officer Accerra, who instead of assaulting children for building tree houses, or stealing their basketball goals, actually helped a kid in need.
The boy called police saying he was upset after fighting with his mother and that he didn't want to live there anymore. The officer who responded to the call went to the home and realized the boy didn't have a real bed.
A few weeks later, he used his own money to buy a bed for this child who had very little. He also bought him a TV, Wii, and a desk.
Police nationwide would do well to follow in Officer Accerra's footsteps.