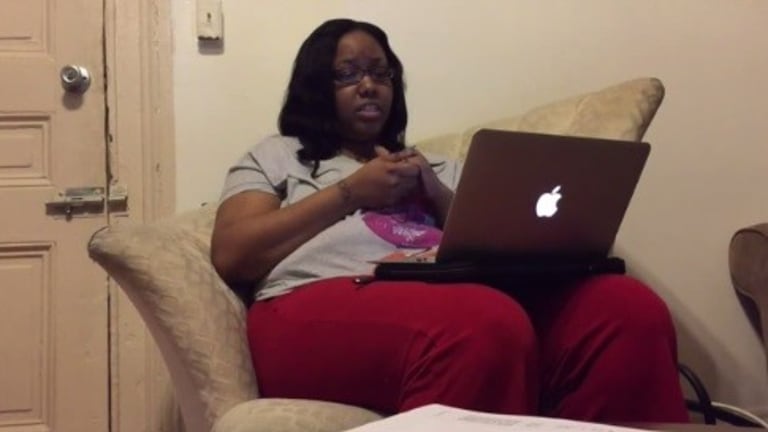 Brave 911 Operator Harassed and Threatened By Cops For Standing Up Against Police Brutality
Baltimore, Maryland - A Baltimore County 911 emergency operator says that she has been harassed and threatened after she voiced her concerns about police brutality on her Facebook page. The comments were made during a heated online debate about police misconduct and police killings, something that is certainly not hard to find on Facebook these days.
911 operator Kelli Murray says that she no longer feels safe at work because of all the threats against her, and she may even risk losing her job because many people that have never even met her before are calling for her to be fired.
Murray should be praised for having the courage to speak her mind on an issue that is so closely tied to her line of work, but unfortunately like so many others who have spoken out against the police, she is being intimidated into silence.
Murray believes that the police have not stopped at public criticism, but that they are actually illegally accessing her personal information using police technology. She has since asked for an investigation into these claims, and she has also released a YouTube video where she explains the comments she made in full, and discusses the recent attacks against her.
The video contains some very good points, and is an encouraging reminder that the many people who power the system are beginning to reflect on the violence that it is inflicting on society.
One of the most controversial online posts that she made initially was the following statement:
…I would rather MY son to be approached by so-called THUGS, then for him to encounter any policeman...
In the video she explains her statements, and her explanation makes profound sense. She said, "I would rather my son encounter someone that could go to jail for hurting him. If he were to be assaulted, shot or robbed by a so-called 'thug' we might see justice. If he were to be shot or hurt by a police officer most likely nothing would happen."
Watch the video in full below:
John Vibes is an author, researcher and investigative journalist who takes a special interest in the counter culture and the drug war. In addition to his writing and activist work he is also the owner of a successful music promotion company. In 2013, he became one of the organizers of the Free Your Mind Conference, which features top caliber speakers and whistle-blowers from all over the world. You can contact him and stay connected to his work at his Facebook page. You can find his 65 chapter Book entitled "Alchemy of the Timeless Renaissance" at bookpatch.com.