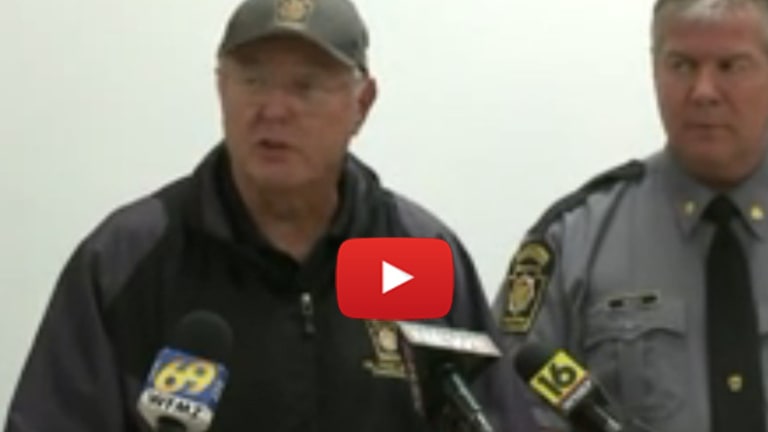 BREAKING: Shooting at State Police Barracks in Pike County, PA
Blooming Grove, PA -- Police are searching for a shooting suspect or suspects who ambushed a police barracks in Blooming Grove, Pa. The shooting has left one trooper dead and another injured.
The shooting occurred around 11:00 pm Friday. Law enforcement units from surrounding areas descended on the township of nearly 5,000 people to help locate the shooter or shooters.
"We can't say that the situation is completely in hand," State Police Commissioner Frank Noonan said at a 7 a.m. news conference. "This has been an emotional night for all of us."
Investigators said it happened as the two troopers were changing shifts. They were shot outside the barracks by a shooter or shooters.
According to USA Today, one trooper was leaving the barracks in Pike County and another had just arrived when shots were fired. Noonan confirmed that one trooper was killed and the other was injured and taken to Geisinger Medical Center in Scranton, where he was in stable condition.The troopers' names have yet to be released.
Authorities have no description of the shooter but they said they are following several leads. According to Noonan, these attacks seemed to be directed solely at police.