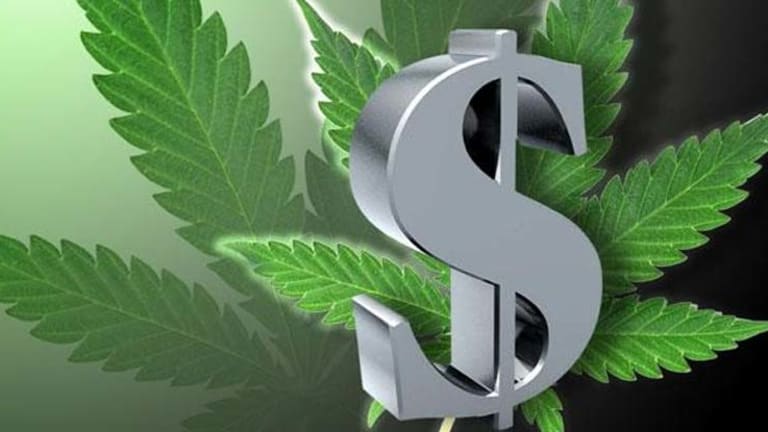 Colorado to Use Pot Taxes to Treat Drug Addiction -- INSTEAD of Prison
The Colorado program is already proven to reduce recidivism, save money and improve police/community relations -- opposite of the War on Drugs.
Colorado is continuing its role as a leader in progressive approaches to drug policy. The state legalized recreational cannabis in 2014 and has since witnessed extraordinary economic benefits along with tax revenues from the sale of cannabis.
Now, Colorado wants to double down against the War on Drugs by using tax revenue from pot sales to fund a public health approach to drug abuse and mental health -- including alternatives to locking people in prison.
According to the Drug Policy Alliance:
"The Department of Human Services (DHS) in conjunction with the Governor's Office, at the request and guidance of Drug Policy Alliance and other advocates such as the Equitas Foundation, submitted a request yesterday to the Colorado General Assembly Joint Budget Committee (JBC) to allocate over $6 million annually from the Marijuana Tax Cash Fund for grant-based initiatives that will create meaningful alternatives to criminal justice involvement for Coloradans with mental health or substance use issues. If successful over the 2017 legislative process the monies will increase the treatment, public health and harm reduction infrastructures for multiple jurisdictions in Colorado."
A key part of the program will be the implementation of Law Enforcement Assisted Diversion (LEAD), which gives police the ability to divert low-level drug users to "supportive resources" instead of turning them into criminals. LEAD, which is already being implemented in other cities such as Seattle, is empirically shown "to reduce recidivism, save money and improve police/community relations."
"The intent of many voters in approving Amendment 64 was to find a criminal justice alternative to the War on Drugs. The LEAD model aligns with this intent by keeping low-level drug offenders out of the criminal justice system while offering them support to break the cycle of drug dependency, says Mark Bolton, senior deputy legal counsel to Governor Hickenlooper."
The proposal signals a recognition that locking people in cages for the victimless behavior of ingesting a substance brings zero benefit to the drug abuser. Instead, it deprives people who abuse addictive substances of the chance to improve their lives, it creates hostility toward government and it creates a demand for prisons and militarized police forces.
For too long, law enforcement has profited from the War on Drugs, criminalizing victimless behavior so cops can seize millions in assets from innocent people, through civil asset forfeiture, or Policing for Profit. For decades the War on Drugs has also allowed cops to selectively target minorities and political dissidents.
Colorado and other states are rapidly realizing they can still bring in revenue by legalizing and taxing cannabis, while freeing up cops to go after actual violent criminals instead of antagonizing communities in the drug war crusade.
Of course, taxation is not the answer to the problems of government, but at least people are now prospering through the cannabis market and users are no longer subject to injustice – except for the arbitrary blood-THC limit for driving, which is another subject entirely.
For now, we can celebrate another win for rationality.
"Drug use and mental health concerns are primary reasons many are drawn into the criminal justice system and the problem is compounded by other challenges like poverty, lack of social supports and selective enforcement of the law. It is inhumane and a waste of taxpayer dollars to keep arresting and incarcerating the same people over and over when they would be better served by access to wraparound services and case management support that a program like LEAD has to offer," said Art Way, state director, Colorado and senior director of criminal justice reform strategy at Drug Policy Alliance. "We commend Governor Hickenlooper and the DHS for taking this step to express clearly that Coloradans, including law enforcement, are no longer willing to solely depend on the criminal justice system to address public health issues."