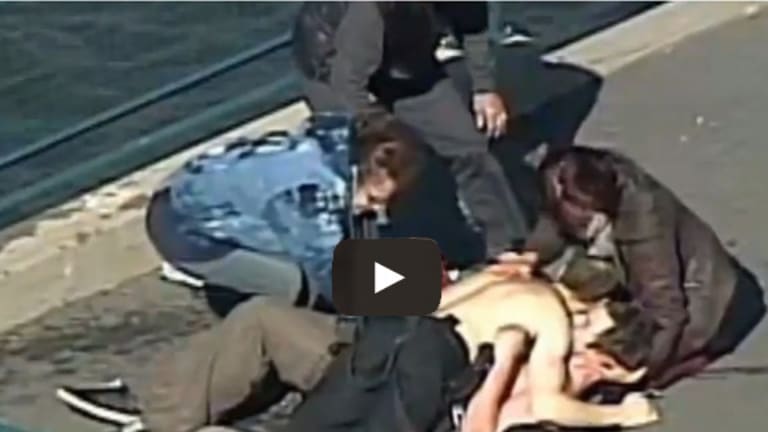 Cop Undresses to Actually HELP a Man in Need
May 5, 2014
In a world where cops stand by on their cell phone and watch a woman drown or when they ignore the pleas of a 9-1-1 call from a 9 year old boy who is subsequently murdered, it is heartening to see evidence of police actually valuing human life.
This was the case in Canada last week, where one police officer went beyond the call of duty in an attempt to save another man's life.
According to Huffington Post, after high winds caused a 23-year-old man's canoe to capsize on the St. Lawrence River near Montreal on Thursday, he swam through the freezing waters to get to the people he spotted from a distance, QMI Agency reported.
Fortunately, he was wearing a life jacket and made it to shore where he used the little energy he had left to climb up to them, RightThisMinute reported.
One of the bystanders was a nurse and promptly called 911. When Police Officer David Jutras came to the scene, the nurse recommended using a "skin to skin" technique. So Jutras took off his bulletproof vest and shirt, and laid down on the man to give him as much body heat as possible.
Of course this did happen in Canada, and not in America, where according to Warren v. District of Columbia, the police do not have a constitutional duty to protect a person from harm.
However, it would be a disservice not to point out the good that this man did, regardless of his badge and uniform.
https://www.youtube.com/watch?v=snaJtowItlo