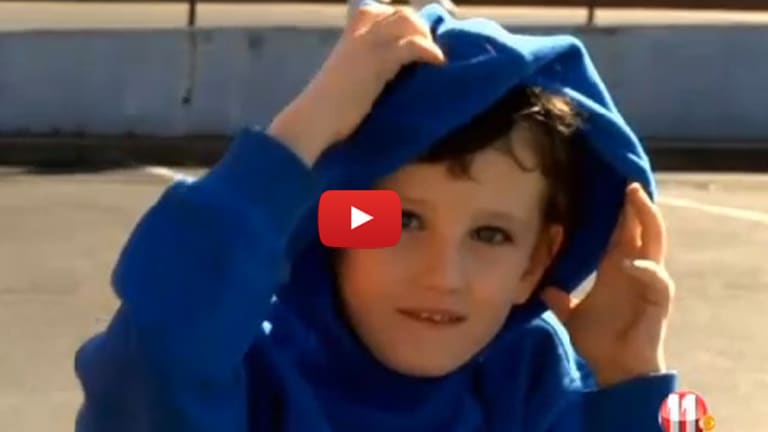 This is Community Service: Cops Respond to Homeless Family in Need With Humanity Instead of Force
Johnson City, Tennessee - With so many stories of police brutality in the news, it seems as if some police departments are doing everything they can to generate some good press. Regardless of the motive though, the police in Johnson City, Tennessee recently did something that we cannot help but appreciate.
According to WMC Action News 5, local police actually took their own time and money to help a homeless family that was abandoned by the Salvation Army.
Tim Lejeune, his wife and their three children were turned away by a Salvation Army on a below freezing night, because Lejeune's son is 15 years old, and the Salvation Army has a policy against housing boys between the ages of 12 and 16.
With nowhere else to sleep that night aside from the family car, they turned to the police to intervene. The police negotiated with the Salvation Army, but the managers there said that they could not break their policy for safety reasons.
Instead of allowing the family to sleep in their car in the freezing cold, the police officers who responded to the call, and a number of 911 operators, all donated some money so the family could get a room for the night. Once the hotel realized what was happening, they gave the family the room for free, and the officers used the money to get the family groceries and also left them with some extra spending cash.
"I'm very proud that we employ people with that fortitude that care about the citizens," Johnson City Police Maj. Garry Younger said in a statement.
Sadly, the 15-year-old boy is currently being housed at a mental health facility, because he suffered a mental breakdown after the incident.
When we publish stories about police on our website, we get a lot of comments about "good cops", and many times people point to situations like this as evidence that the current police culture is both good and necessary.
However, this situation, and others like it, are not examples of good cops, but rather, of great human beings. It is true that there are many great human beings out there who happen to be police officers, and many times these people do good deeds on the job. Unfortunately though, these potentially great human beings are still required to do terrible things as a part of their job, whether they agree with it or not, and they are also given total legal immunity to use force on others. This arrangement causes even some of the best people, with the greatest intentions, to do things that are absolutely immoral.
So with that being said, it is important to remember, that when we publish stories at The Free Thought Project which urge police accountability, and a new approach to policing in general, we are not condemning the human beings behind the uniform, we are condemning the uniform itself, what it represents and the legal protections that it offers.
Watch the news report below:
Now the burning question is, will cops in Florida drive up to Tennessee and arrest these cops for feeding the homeless?
John Vibes is an author, researcher and investigative journalist who takes a special interest in the counter culture and the drug war. In addition to his writing and activist work he is also the owner of a successful music promotion company. In 2013, he became one of the organizers of the Free Your Mind Conference, which features top caliber speakers and whistle-blowers from all over the world. You can contact him and stay connected to his work at his Facebook page. You can find his 65 chapter Book entitled "Alchemy of the Timeless Renaissance" at bookpatch.com.