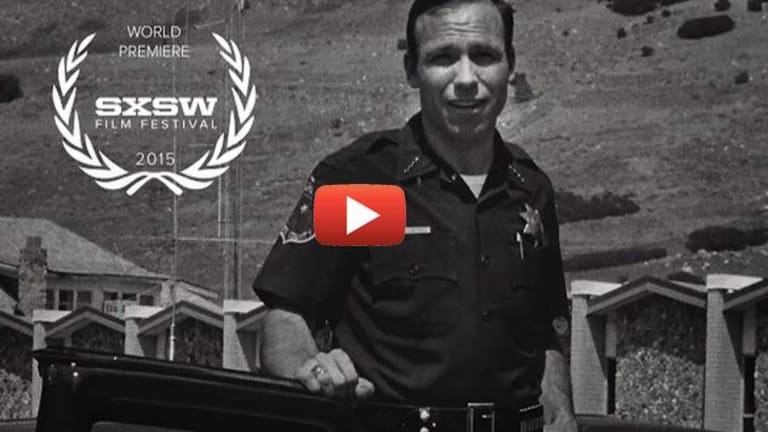 Crowd-funded Film on Police Accountability Wins Top Honor at SXSW Film Festival
This former sheriff's son-in-law was killed by the SWAT team he created. He's since dedicated his life to holding police accountable.
"SWAT teams have been infiltrated by bullies with badges and guns who foster a mentality that killing criminals reduces recidivism"

Davis County, UT -- William "Dub" Lawrence is a former city police officer, former US Marine, and former Sheriff of Davis County, who has awakened to the reality of Police State USA. Sadly this awakening was sparked by the murder of his son-in-law by a SWAT team that he created.
In September 2008, he watched helplessly as the same SWAT team he helped create over 30 years earlier shot and killed Brian Wood, his 36-year-old son-in-law.
Since this horrible atrocity, Lawrence has become a leader of the growing police reform movement.
Over the last couple of years Lawrence along with Brad Barber and Scott Christopherson, have created a documentary titled Peace Officer. According to Christopherson, who is a communications professor at St. Edwards University:
The film focuses on several cases in Utah, a recent hotbed for officer-involved shootouts and SWAT raids. The militarization of police has steadily grown since the 1960's. Utah is a microcosm that represents those shifts and trends. Governmental immunity laws in Utah immediately exonerate police officers with little to no questioning of their actions. The film follows Dub Lawrence, a former sheriff who's obsessed with uncovering the truth about the shooting death of his son-in-law, Brian Wood.
Peace Officer premiered at the film festival portion of South by Southwest 2015. It won the Documentary Feature Competition, chosen by the audience.
Below is the powerful trailer to this crow-funded film.