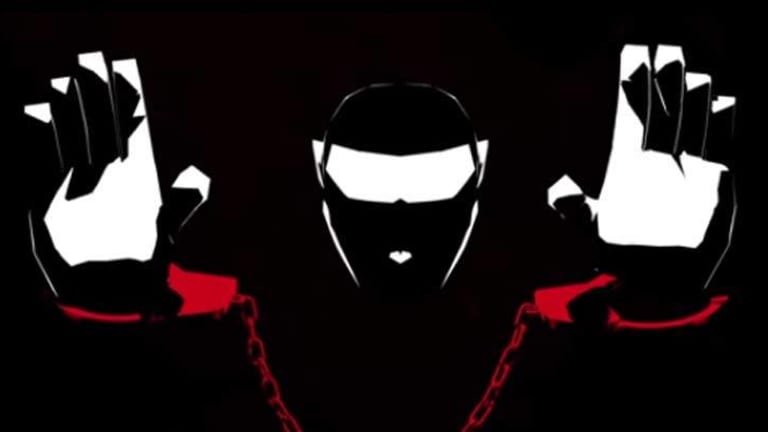 World Class Hip-Hop Act "Run The Jewels" Protests Police Brutality With New Music Video
While many mainstream hip-hop artists spout out lyrics about champagne and cars, some vigilante artists still use their platform to shed light on the darkness in society.

Run The Jewels is a quickly rising hip-hop duo featuring Killer Mike and El-P. Run The Jewels is known for their revolutionary and politically charged lyrics and themes, and they have recently decided that now was "the right time" to release the music video for their song "Early."
The song includes a number of references to the police state and the drug war, and tells the story of a man who is arrested in front of his wife and children for having a small amount of marijuana. In the song, the man watches through the police car window as one of the police officers pulls a gun on his family and fires.
Both members of Run The Jewels have been very vocal about their political beliefs. This year at Coachella, the largest music festival in the US, Run The Jewels performed in front of thousands of fans, and took a moment to recognize the struggle in Ferguson and to thank everyone who was "out there doing the right thing." Run The Jewels was one of the only acts that entire weekend to actually take the time to recognize real world events.
"I do worry about my gun being taken. I do worry about these roadblocks that are popping up for DUIs illegally, these checkpoints in my community. I worry about that. We're promised not to be treated like that domestically. We're promised that our police cannot act like the military does. But we have allowed not only military machines but military tactics. We're funding local municipalities with drug raids," Killer Mike told Reason last year.
This week, Killer Mike was featured as a guest on Real Time With Bill Maher.
John Vibes is an author, researcher and investigative journalist who takes a special interest in the counter culture and the drug war. In addition to his writing and activist work he organizes a number of large events including the Free Your Mind Conference, which features top caliber speakers and whistle-blowers from all over the world. You can contact him and stay connected to his work at his Facebook page. You can find his 65 chapter Book entitled "Alchemy of the Timeless Renaissance" at bookpatch.com.