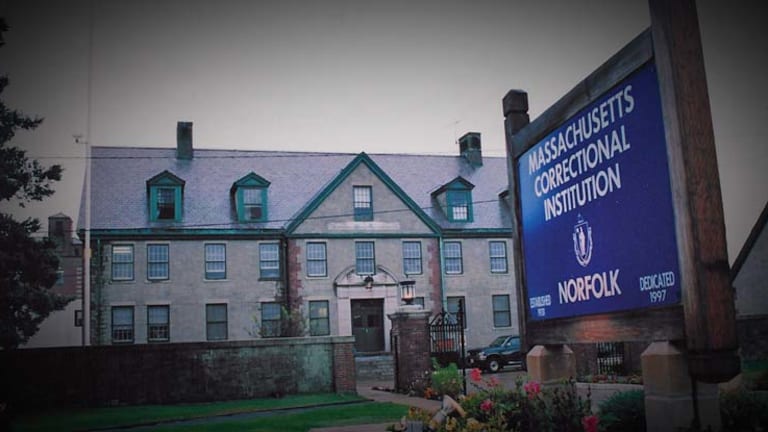 Unique Community Prison Resurrects Debate Team — Beats Boston College in Sensational Debut
The Norfolk Prison Colony -- established as a place for rehabilitation through learning and engagement -- is showing its colors once again -- in debate.
Established in 1929, the Norfolk Prison Colony in Massachusetts was meant to be a "community prison" where rehabilitation was the goal, not just punishment. A school, a quad and an auditorium were built to help inmates engage with the world.
The Norfolk Prison Debating Society took shape in 1931 and began debating top university teams, with outstanding success. They racked up 144 wins and only eight losses before the debate team – where Malcom X found his voice in public speaking – was shut down as a "tough on crime" mentality rose with the War on Drugs.
Now, a half century later, the spirit of knowledge and rehabilitation has been revived at Norfolk Prison. For two years, a group of inmates tried to get the debate team up and running again, and their efforts finally paid off with a debate -- and a win -- against Boston College.
Five members of the Boston College debate team met six members of the Norfolk Prison debate team at the prison auditorium, the same stage where Oxford University famously lost in 1951. Hundreds of spectators watched the showdown.
"We're gonna bring this back and we're gonna do this," said inmate Ronald Leftwich. "This is important. To let people know who we are, what we're about."
"This is a humanizing event to me," said James Keown. "I mean, this is about we have a place in this world and we have a voice and we have something to share."
"It's gonna be an honor to debate them," said Boston College senior Sean MacDonald. "We know that they've beaten Oxford and plenty other very, very competitive debate teams so it should be fun."
While the Boston College team had the full suite of research tools at their disposal, the prison debate team only had articles sent from their families to rely on, and had only one day a week together to practice.
The topic was climate change. The question was whether the U.S. should impose a tax on greenhouse gas emissions, with Norfolk Prison arguing in favor.
"James Keown [Norfolk Prison] speaks first.

"There's a storm coming," Keown says in his opening statement. "When it first hits the Boston area the ocean will surge into East Boston, the seaport, and parts of the downtown waterfront."

Dan Throop, captain of the prison's debate team, adds some spectacle, coming on stage in a surgical mask.

"After listening to our opponents' first two arguments, we may have to check the carbon dioxide levels in this auditorium today," Throop says to the audience.

But when Boston College's MacDonald comes out, it starts to look like these college students could win over the judges, maybe even the audience.

"If you want I can hand you back the surgical mask, because under your plan we're going to have even dirtier air than we have right now," MacDonald says."
After it was all said and done, the judges announced Norfolk Prison as the winner by just 0.6 points. For the prison debate team, it was less about competition and more about the opportunity to engage with the outside world and show the rehabilitative value of knowledge.
"It shows that there's value. And there's intelligence. And it's not just animals and good-for-nothins and people that know nothin' behind the wall because I know that's the stereotype," said George Vicente, who is up for parole in a few months. "If we lose, that's what the world expects. But if we win, the world's not expecting that."
Even the prison superintendent, Sean Madeiros, acknowledged the transformative power of learning and debate, saying, "If you saw these guys when they probably first started their sentence they're totally different men now."
With the increased attention on the epidemic of mass incarceration and locking people in cages for victimless crimes, the revival of the Norfolk Prison Debating Society is another sign that the times are changing.