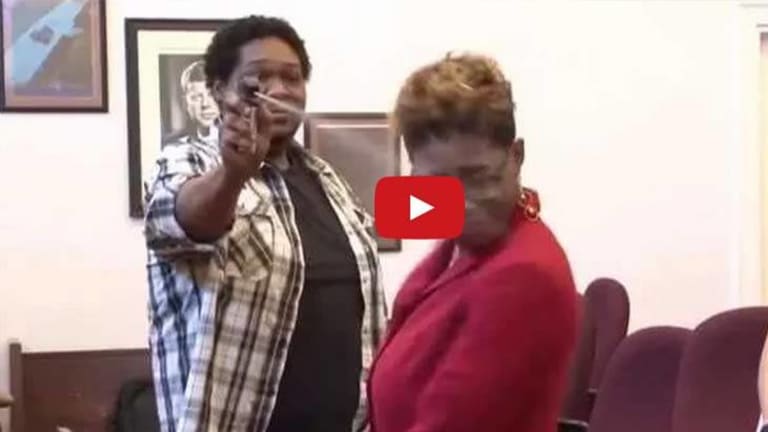 Eclectic Judge Offers Choice to Defendant: 30 Days in Jail or Pepper Spray to the Face
An Ohio judge handed out an unusual sentence in the case of an assault - either 30 days in jail or pepper spray to the face, to be decided by the defendant.
Painesville, Ohio -- A criminal case in Painesville Municipal Court took a strange twist on Thursday. After pleading guilty to an assault charge, Diamond T. Gaston, was given a choice by Judge Michael Cicconetti, between 30 days in the county jail or being pepper sprayed in the face.
The court case stemmed from an incident in which Gaston pepper sprayed Burger King worker, Franz Rolles, in the face.
"It hurt. It burned. It stung. It was scary at first because I didn't think I was gonna get my eyesight back," worker Franz Rolles said.
This is not the first time Judge Cicconetti has given a defendant a rather creative punishment, as he has previously handed down a sentence of playing drums in Lake Metroparks for a criminal mischief charge.
In another case the judge gave Victoria E. Bascom, 18, two choices. After pleading guilty to theft for failure to pay for a cab ride from Cleveland to Painesville, she was given the option of either 60 days in jail or walking the 30 mile distance of the cab ride, according to the judge's secretary.
From the bench Judge Cicconetti issued a stern warning to Gaston stating,
"You understand that this is a criminal offense, an assault? I could put you in jail for six months."
Cicconetti then laid down the gauntlet, telling the 20-year-old defendant that she had the choice of either allowing the assault victim to spray her in the face with pepper spray or serve a 30 day sentence in the Lake County Jail.
"I'll allow Mr. Rolles to have his vengeance and that is to give you a shot of pepper spray," Cicconetti said.
Gaston chose the 30 days without hesitation, with Judge Cicconetti quickly chiming to inform the defendant that she should really think about the choice.
Upon further consideration, Gaston changed her mind and chose the pepper spray.
The victim, Rolles, took his position in front of the defendant readying himself to spray her. As he released the stream of supposed chemical agent into Gaston's face, she was startled by the burst but without the accompanying painful side effects.
"There's nothing in there. It's water. It scared me," Gaston said.
"Enough to teach you a lesson?" asked Judge Cicconetti.
"Lesson learned," Gaston replied.
The judge then handed down a sentence of three days community service and four months of probation, according to Fox 8.
The victim was aware that a non-harmful, water based substance, which police use for training, was going to be used. Rolles actually made his preference to use real pepper spray known, with the judge refusing to allow it.
"I wanted to do an eye for an eye. That's my thing. But he was fair and I like the way he did his decision making," Rolles said.
Gaston was completely unaware that it wasn't pepper spray until after being sprayed, with the incident being captured on video.
" width="789" height="447" frameborder="0" allowfullscreen="allowfullscreen">
Jay Syrmopoulos is an investigative journalist, freethinker, researcher, and ardent opponent of authoritarianism. He is currently a graduate student at University of Denver pursuing a masters in Global Affairs. Jay's work has previously been published on BenSwann.com and WeAreChange.org. You can follow him on Twitter @sirmetropolis, on Facebook at Sir Metropolis and now on tsu.