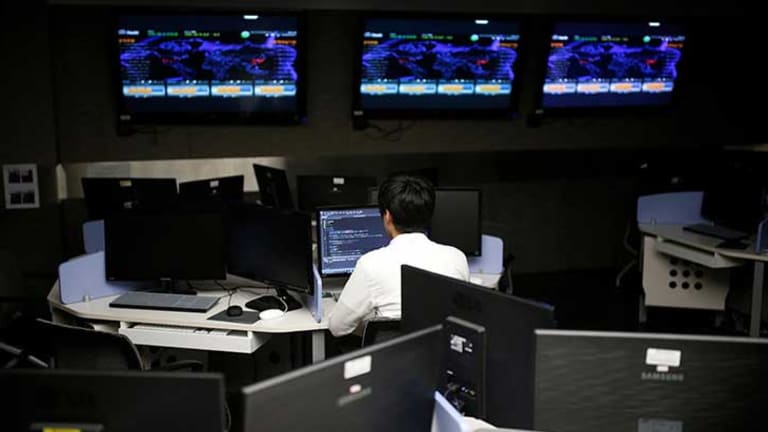 Leaked Global 'Terrorism' Database Reveals 2.2 Million People Tracked by Intel Agencies
A security researcher just found 2.2 million people's names in a terrorism database -- many of whom have no reason to be there.
New York, NY - A security researcher claims to have a copy of a Thomson Reuters database that contains 2.2 million records from their 'World Check' database of "heightened risk individuals and entities," which is used by governments, banks, and law firms around the world.
The security researcher says the database is from mid-2014 and contains millions of "heightened-risk individuals and organizations," which it places in one or more of a number of categories, including terrorism, money laundering, organized crime, bribery, corruption, and "other unsavory activities,"
according to reports.
Reddit user Chris Vickery says he obtained a copy of the database, although he won't reveal how until "a later time."
Terrorism Blacklist: I have a copy. Should it be shared? from privacy
On its website the company describes the database as a tool to "screen for heightened risk individuals and entities globally to help uncover hidden risks in business relationships and human networks." They claim the tool covers 240 countries and territories, while monitoring over 530 "sanction, watch, regulatory and law enforcement lists."
The database has come under scrutiny by critics who claim that the list is inaccurate and there is a risk that some individuals are classified incorrectly.
Highlighting this phenomenon, in 2014, a number of British citizens had their bank accounts closed after they were judged too risky by HSBC. These individuals appeared on the 'World Check' database, which the British Broadcasting Corporation (BBC) found was sourcing some information from inaccurate sources such as Wikipedia, blogs, and unsubstantiated news reports.
Similarly, an investigation by VICE found that a number of inaccuracies, including a former World Bank and Bank of England advisor, an American civil rights leader, and a respected British anti-extremism campaigner - all three of whom are Muslim - were all flagged for "terrorism" in the database.
The sheer scope and breadth of the list astounds the mind, and the fact that there are 2.2 million people flagged as "heightened risk individuals and entities" is nothing less than alarming. When secret lists are used to designate individuals as a security risk, with no appeal to prove one does not belong on the list, they become a clear danger to a free and open society.