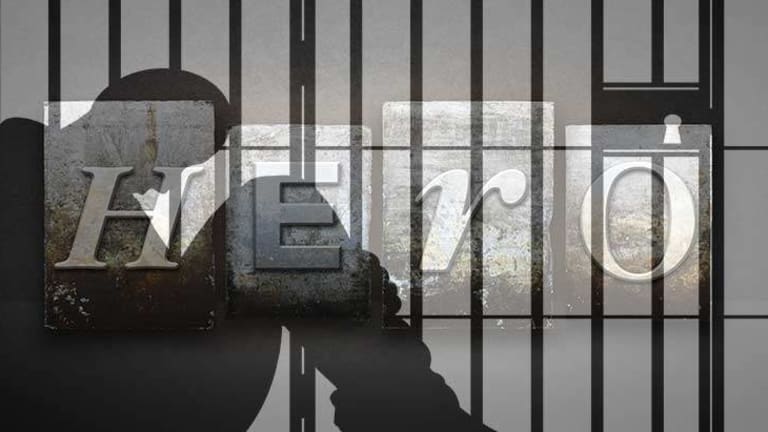 Heroic Man Stops Armed Robbery, Police then Charge HIM with a Felony
Because of the state's ridiculous laws, a Wisconsin man is facing jail time for stopping an armed robbery.
La Crosse, WI-- A Wisconsin man is facing a felony charge after bravely intervening and stopping an armed robbery at a local bar just before closing, early Monday morning.
The bartender, who was occupied at the register, had her back to the bar, just before closing. When she turned around, a masked woman was pointing a handgun at her and demanded all the money from the register.
The bartender was complying with the robber's demands, when Jeff Steele began to walk towards the armed woman with a taser. He fired the weapon but is not believed to have made contact. Fortunately, the attempt alone was enough to scare the woman off, and she was arrested minutes later.
What happened next is nothing short of pure insanity.
Instead of being thanked for the heroic deed, Steele was charged with felony possession of an electronic weapon. Because he doesn't have a concealed carry permit, police on the scene brought the charges against the would-be hero. WKBT reports:
"You can have it in your home and on your private property without a concealed carry permit, but you do need to keep a concealed carry permit to carry it out in public," said Officer Lisa Barrix, with the La Crosse Police Department.
Before the passage of Act 35, a Wisconsin law passed in 2011; it was a felony for anyone but law enforcement officers or the military to possess Tasers. Under the recently passed law, a permit is required for buying or carrying a Taser, concealed or not while a loaded handgun or long gun can be openly carried without a permit.
"When I bought it off the Internet it said basically that it's legal to have in the state of Wisconsin, but didn't go into any depth on it, so I assumed that it was legal to carry around, otherwise why would you buy one to leave it at home? How is it for defense then?" Steele told WKBT.
If one is allowed to openly carry a loaded, deadly weapon, without a permit, on what planet is it logical that a safer and less lethal alternative option should have stricter guidelines?
"I don't think my wife would ever carry a gun, but she'd carry a Taser," State Rep. Jeff Mursau told the Journal Sentinel in 2011. "You carry a gun and pull that trigger, it's something pretty serious. A lot of people wouldn't carry for the reason they just couldn't handle it if they killed someone."
Not every self-defense situation requires deadly force, and as Steele demonstrated, you never know when you may need to protect yourself or save the day.
The department says that since Steele was trying to help he was not immediately taken to jail. He is currently free on a signature bond, and it will be up to the district attorney's office if they choose to proceed with the charges.
The alleged robber is currently being held on a $10,000 cash bond. She is facing charges of armed robbery and disorderly conduct.