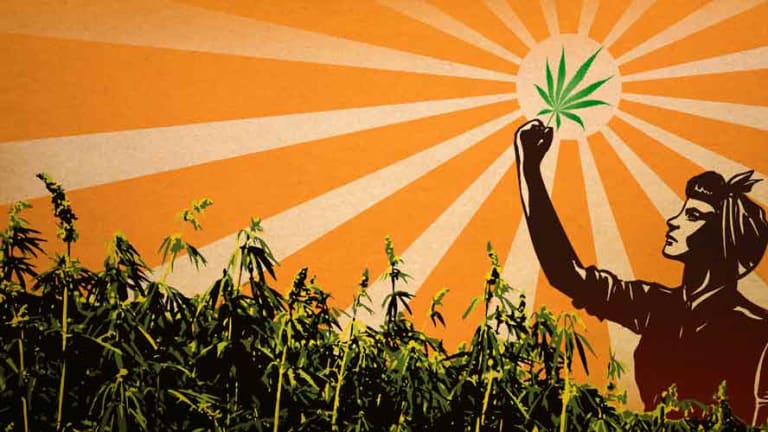 Nevada Disobeys the Feds, Passes Revolutionary Law to Grow Commercial Hemp
Despite all commercial hemp production remaining banned under federal law, Nevada and others are revolting against this tyrannical prohibition.
Nevada became the latest state to defy the federal government's apparent "War on Nature" by legalizing commercial industrial hemp production on Friday.
Gov. Brian Sandoval signed Senate Bill 396 into law, authorizing the cultivation of industrial hemp for commercial purposes and the production of agricultural hemp seed in Nevada. The bill was created by a group of 12 bipartisan senators, and was initially introduced in March. After receiving unanimous approval in the Senate, it went on to pass the full assembly by a vote of 34 to 5.
While state law previously allowed institutions of higher education or the Nevada Department of Agriculture to grow industrial hemp for approved research purposes, the new law will open licensing programs to growers, handlers, and producers of hemp seed.
Because industrial hemp is the product of a variety of the cannabis plant, it is treated as a drug in the United States. However, it is important to note that hemp is non-psychoactive, and has the potential to be used in more than 25,000 products, including fibers, textiles, paper and construction and insulation materials.
The latest federal action related to industrial hemp occurred when President Obama signed the Agricultural Act of 2014. It included a section that gave universities and state departments of agriculture the clearance to begin cultivating industrial hemp for limited purposes.
The law from 2014 noted that the permission would only be granted if "the industrial hemp is grown or cultivated for purposes of research conducted under an agricultural pilot program or other agricultural or academic research," and if "the growing or cultivating of industrial hemp is allowed under the laws of the state in which such institution of higher education or state department of agriculture is located and such research occurs."
The new law that now governs industrial hemp in Nevada states that an individual who "wishes to grow or handle industrial hemp or produce agricultural hemp seed" must register with the Department of Agriculture, and must test "commodities or products made using industrial hemp by an independent testing laboratory."
Nevada became the seventh state to legalize marijuana for recreational use on Jan. 1. Senate Bill 396 acknowledges hemp's role in the flourishing industry.
It states that Nevada will allow "a facility for the production of edible marijuana products or marijuana-infused products and a medical marijuana dispensary to acquire industrial hemp from a registered grower or handler," and will also allow "a facility for the production of edible marijuana products or marijuana-infused products to use industrial hemp to manufacture edible marijuana products and marijuana-infused product."
A Congressional Research Service report from 2005 noted that the U.S. was the "only developed nation that hasn't developed an industrial hemp crop for economic purposes." In contrast, "farmers in more than 30 countries worldwide grow industrial hemp commercially for fiber, seed, and oil for use in a variety of industrial and consumer products, including food."
In 2017, it appears that while federal law is still outdated, some individual states have begun making a change by standing up for their rights. The Tenth Amendment Center noted that by rejecting the need for federal approval, Nevada is joining states like Colorado, Oregon, Maine, Massachusetts, California and Vermont, all which have "simply ignored federal prohibition and legalized industrial hemp production within their state borders."
Hemp can transform the world.. if we let it! Time to End the Drug WarJoin Us: The Free Thought Project

تم نشره بواسطة ‏‎The Free Thought Project‎‏ في 9 سبتمبر، 2016