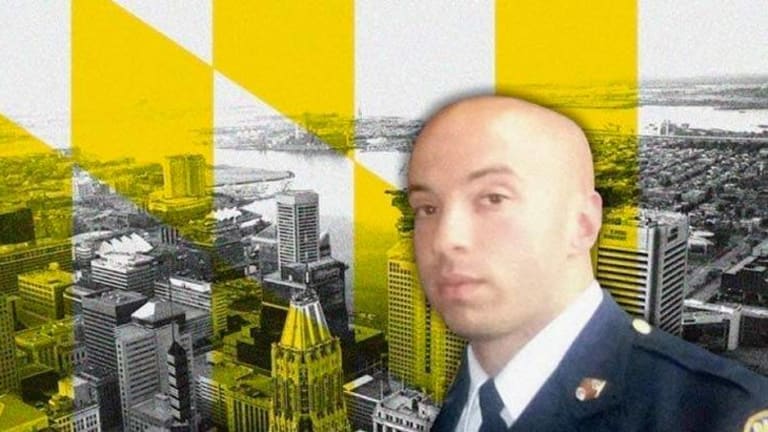 Community Starts Petition to Bring Back Good Cop Ousted for Exposing Corruption in Baltimore PD
After exposing fellow officers for their brutal behavior, Det Joe Crystal was forced out of the Baltimore PD, but the community wants him back.
A petition has recently surfaced requesting that the Baltimore Police Department reinstate former police officer and whistleblower Joe Crystal, after he was forced out of the department for attempting to expose corruption within its ranks.
Detective Joe Crystal became a target of intimidation for his entire department after testifying against other officers in a misconduct case. Following his testimony, he received threats from other officers, and even found a dead rat on his car one day.
Crystal then filed a lawsuit against the department for the intimidation that he has encountered, but the department has responded by opening up an investigation into Crystal's activities while on duty. In the course of their investigation, they accused Crystal of misusing his take home vehicle, stemming from a time where he took his wife home in the car. The department then offered to drop their investigation if Crystal would drop his lawsuit against them, but he has refused and resigned as a result.
Now, in the wake of the recent firing of police commissioner Anthony Batts, a petition has surfaced, requesting that the police department reinstate Crystal.
Former Det Joseph Crystal was a rising star in the department, and he took his job seriously. That all changed the day he witnessed a handcuffed drug suspect beaten and his ankle broken by a fellow officer. When he reported it to his superiors, his nightmare began. Det. Crystal, testified against two officers who were involved, and helped secure convictions. Soon afterwards, he was labeled a rat, and he eventually found a dead rodent placed on the windshield of his car. Crystal was not only harassed by his 'brothers in blue', he was ostracized, and denied several promotions. Crystal became so overwhelmed with the harassment at the hands of his peers, it subsequently lead to his resignation in 2014. We applaud Crystal for coming forward and reporting misconduct. Baltimore is in desperate need of officers with strong integrity, such as Crystal to police our streets. We strongly urge the Baltimore Police Department to reverse Mr. Crystal's resignation, so he can continue to serve the people. The City of Baltimore needs Joe Crystal.
Petitioning to rehire a cop who was responsible for exposing corruption in his department is a bold move which speaks to the level of frustration felt by the people of Baltimore and also the rest of the country.
When the Free Thought Project asked him about the petition, Crystal said, "I would love the chance to help the people of Baltimore."