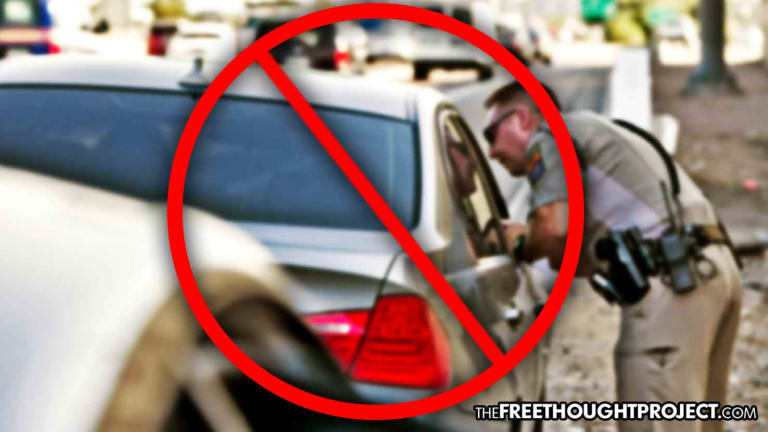 In Major Move, First Major US City Bans Cops from Enforcing Victimless Traffic Laws
Philadelphia has become the first major US city to ban cops from enforcing victimless traffic laws like expired inspection stickers and license plate lights.
In what's being touted as a first for a major US city to do so, lawmakers in Philadelphia have passed legislation banning cops from making minor traffic stops. The law is expected to go into effect within the next 120 days after Mayor Jim Kenney signs it this week.
By a 14-2 majority vote, the city council approved the Driving Equality measure which they say will deter and reduce disparate, unequal police practices in how minority motorists are stopped by police for minor offenses like broken tail lights and expired inspection stickers.
According to the Councilmember Isaiah Thomas, who worked with the Defenders Association, and the city Law Department to draft the bill, it is designed to "significantly reduce car stops by police for minor infractions that advocates believe discriminate disproportionately against Black and Brown motorists."
"I am grateful to my colleagues for voting to pass my Driving Equality bills," Councilmember Thomas said, "but more so, I am humbled by every person who told my office of the humiliation and trauma experienced in some of these traffic stops. To many people who look like me, a traffic stop is a rite of passage – we pick out cars, we determine routes, we plan our social interactions around the fact that it is likely that we will be pulled over by police. By removing the traffic stops that promote discrimination rather than public safety, City Council has made our streets safer and more equitable. With this vote, I breathe a sigh of relief that my sons and my friends' children will grow up in a city where being pulled over is not a rite of passage but a measure of the safety of your driving and vehicle, regardless of the skin color of the driver."
The 120 day period before it goes into effect is specifically designated as a police training period so officers can be educated in how not to prey on the poor and minorities through predatory laws like license plate lights, window tint, seat belt laws, expired stickers, and other laws designed to extract revenue from citizens.
Unlike other legislation, which claims to aid society by limiting certain prosecutions for thefts and other petty crimes with actual victims, this bill truly does stop the persecution of a myriad of real victimless crimes.
This measure will only help to avoid future tragedies by limiting the amount of interactions between the police and the policed.
As TFTP has reported, of the 1,127 people killed by police in 2020, only 277 of them were suspected of a violent offense. The majority, 658 were suspected of a non-violent offense or no crime at all, while another 121 were killed over a traffic violation. While 121 people were killed over traffic violations, millions of others are extorted, arrested, caged, and beaten for traffic "offenses" which have no victim — like no seat belt, dark window tint, and even something as trivial as having an air freshener hanging from their rear view mirror.
Traffic stops in the land of the free, are a means of bolstering the prison industrial complex by extracting revenue from those who can pay and incarcerating others who cannot. When someone attempts to resist being forced to pay, they are beaten, imprisoned and killed.
For those too poor to pay their tickets, routine traffic stops end up in repeated imprisonment due to mounting fines or even violent encounters. It is a vicious cycle that ends with debtor's prisons, hospital stays, and funerals.
As the legislation in Philadelphia points out, while most everyone in America commits these same traffic infractions designed for revenue collection instead of safety, most of the people targeted by police for these crimes are the poor and minorities. Often times, officers treat these stops as gateways to fish for drug activity or other victimless crimes. While ending the drug war would have a much more profound effect, this is a good start.
Traffic revenue collection, persecution of the poor, and debtor's prisons take place in every county, in every city, across every state. This institutionalized cruelty is little more than a day's work for the millions of bureaucrats involved in the racket. Fortunately, Philadelphia is leading the way in changing this paradigm.