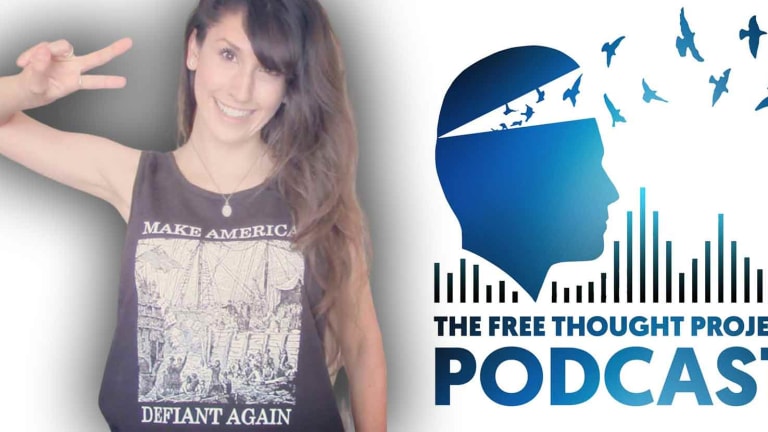 Podcast—Carey Wedler—How The Establishment Perfected Surpressing Dissenting Information & How To Beat Big Tech
Though it may seem like an impossible feat, we can still beat Big Tech at their own game.
Carey is best known for her countless viral videos challenging the establishment narrative. She has also written for FEE which is the Foundation For Economic Education. Prior to her work at FEE she was the Anti Media's editor in chief from 2014 to 2018 which was TFTP's alt media ally.
On this podcast, we reflected on the third anniversary of 'The Purge' (which was a day when Facebook and Twitter removed hundreds of pages and accounts on the same day.) We also took on the following:
If big tech specifically targeted our organizations because we threatened them.
How 'The Purge' affected the trajectory of our lives.
How alt media affected the way Mainstream media covered protests like Standing Rock.
How Trump didn't realize he was helping push the "fake news" narrative.
How the Washington Post helped sell establishment lies for blatant censorship and targeted independent journalists.
How the newest Facebook whistle blower, Frances Haugen could likely be an establishment plant.
How Facebook is anything but a private company.
How and why a NATO think tank helped target alt media.
The different treatment for corporate and government whistleblowers.
How the Biden administration protects previous administration war criminals.
Why we should stay optimistic about the future of the internet and how the establishment is radicalizing people by censoring dissident thought.
Decentralization and the importance of supporting independent journalism and how we can effectively move past the tyranny of big tech.
Follow Carey on IG: https://www.instagram.com/careywedler/
Follow Carey On FB: https://www.facebook.com/CareyWedler
Follow Carey on YouTube: https://www.youtube.com/c/careyelizabeth824 
Follow Carey on Odysee: https://odysee.com/@CareyWedler
Follow Carey on Twitter: https://twitter.com/carey_wedler
To learn more about Legal Shield, click here. 
If you like what you just heard, please visit us on iTunes and leave a good review to help push this information to the masses. You can do that at this link.
Or, you can listen to our podcast on Spotify as well. Here is the link to our channel on Spotify.
You can find us on MeWe.com at the following links:
If you are not on our email list, please sign up here.
If you'd like to subscribe to our site to aid in the battle against the censors and receive special perks along the way, you can do so at this link. 
We are also working with the folks from minds.com and have created a platform on their uncensored network as well. You can follow us at this link. 
We have police the police on minds.com as well.
And Instagram too.