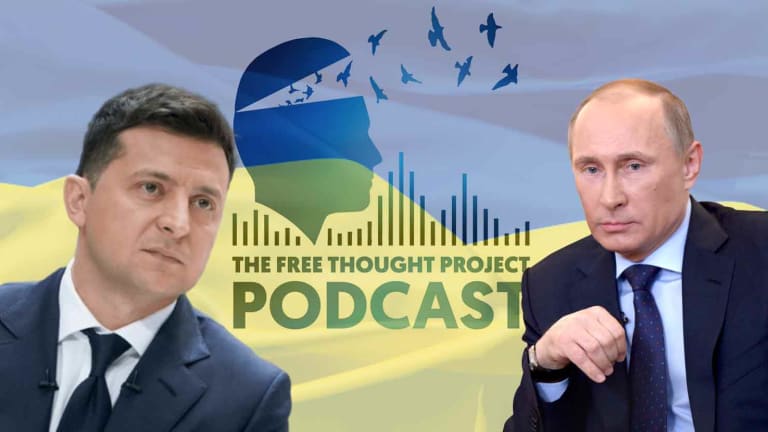 Podcast — The Russia/Ukraine Conflict, The Neo-Liberal Agenda & The Media War Machine
This week we had an impromptu conversation in the midst of tensions stemming from the Russia/Ukraine conflict
This week we had an impromptu conversation in the midst of tensions stemming from the Russia/Ukraine conflict and were joined by alt-media darling, Carey Wedler and TFTP contributor, Don Via Jr.
There was a lot to unpack in this episode with the highly contentious geo-political climate. We talked about media misconceptions, the history and nuance of the conversation, neo-Nazis in Ukraine, speculation of bio weapon labs, how the media targets manipulating emotions, what the left gets right and wrong and the right's romanticism with Putin, Russia hate and new Trojan horse policies to usher in more censorship, the reemergence of the anti-war movement and what it looks like for all this to end or escalate into WW3.
Length: 1 hr 34 secs.

If you like what you just heard, please visit us on iTunes and leave a good review to help push this information to the masses. You can do that at this link.
Or, you can listen to our podcast on Spotify as well. Here is the link to our channel on Spotify.
You can find us on Twitter at the following links:
And Our MeWe pages here:
If you are not on our email list, please sign up here.
If you'd like to become a member of our project to aid in the battle against the censors and receive special perks along the way, you can do so at this link. 
We are also working with the folks from minds.com and have created a platform on their uncensored network as well. You can follow us at this link. 
We have police the police on minds.com as well.
And Instagram too.