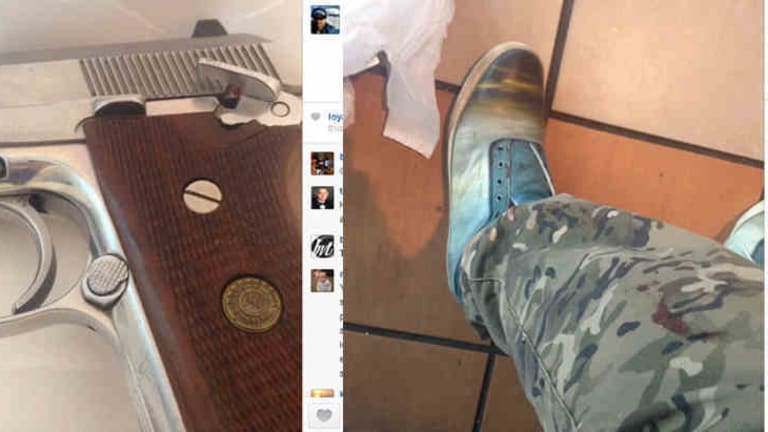 Police were Tracking Cop Killer After Instagram Posts, Found Him Just Prior to the Murders
The gunman who killed two police officers in New York before turning his gun on himself posted assassination threats on Instagram several hours before the killings. The man's phone was traced by police just minutes before the tragedy.
Ismaaiyl Brinsley, a 28-year-old Afro-American, who was identified as the shooter by police, posted a picture of an automatic pistol and threatening messages on Instagram. They bore hashtags with the names of Eric Garner and Michael Brown, who were killed by police officers who were themselves later acquitted, sparking mass protests against police brutality across the US.
"I'm Putting Wings on Pigs Today," Brinsley wrote. "They Take 1 Of Ours … Let's Take 2 of Theirs."
Early Saturday morning, hours before the attack on the police officers, Brinsley shot and seriously wounded a woman, presumably his ex-girlfriend, in Baltimore. He stole her phone and posted the threats from her Instagram account, Commissioner William Bratton of the New York City Police Department said at a press conference. It was the victim's mother who first noticed the posts and alerted Baltimore police, who were able to track the phone in the 70th precinct of New York and pass that information together with Brinsley's description on to the NYPD.

At approximately2:45 in the afternoon, Baltimore authorities sent a fax, a wanted flyer, to the NYPD and other agencies," Bratton said. "Tragically, this was essentially at the same time as our officers were being ambushed and murdered by Brinsley".
Instagram said Saturday it was quick to take down Brinsley's posts as soon as the network became aware of them, apparently after they went viral in the wake of the murder, Reuters reported. Screenshots of the posts are circulating online.
Both the families of Eric Garner and Michael Brown, whose deaths Brinsley was apparently threatening to avenge, as gathered from his Instagram posts, have condemned the killings of police officers.
"I have spoken to the Garner family and we are outraged by the early reports of the police killed in Brooklyn today," civil rights advocate Reverend Al Sharpton said in a statement. "Any use of the names of Eric Garner and Michael Brown, in connection with any violence or killing of police, is reprehensible and against the pursuit of justice in both cases."
A statement released Saturday by the Parks & Crump law firm says Brown's family rejects "any kind of violence directed toward members of law enforcement. It cannot be tolerated," AP reported.
Republished with permission from Russia Today