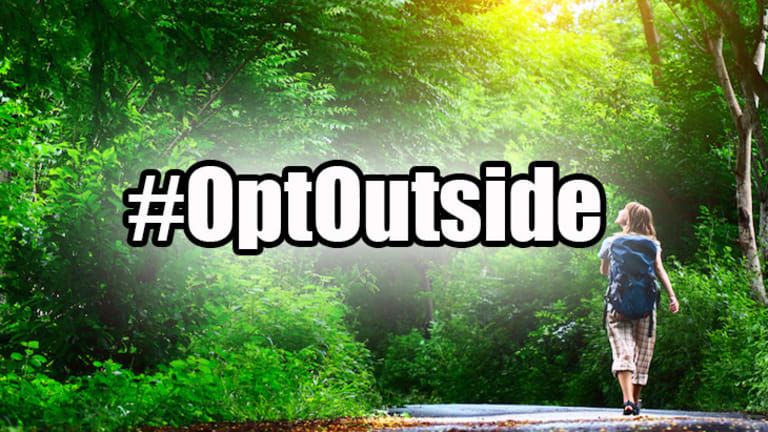 REI's Choice to Close on Black Friday Goes Viral, Makes Bold Statement Against Consumerism
REI has made a powerful statement by closing stores on the busiest days of the year to encourage customers to focus on nature.
REI, the top supply store for outdoor enthusiasts, made a bold decision to close their stores during the mad rush of consumerism known as Black Friday.
"While the rest of the world is fighting it out in the aisles, we hope to see you in the great outdoors," REI wrote in its announcement. It also created a website to help people get outdoors on Black Friday.
This move is ironically proving to be a "stroke of marketing genius." In 24 hours, their #OptOutside hashtag has gained a following of more than 500,000 people. REI is encouraging people to spend time outdoors instead of joining the crazed crowds of shoppers. The retailer is putting its money where its mouth is by paying its 12,000 employees to take the day off and go hiking.
Black Friday has a notorious reputation for bringing out the worst in people. Stabbings, shootings and beatings have all taken place in the frenzy to buy the last products at super low prices or even to get a parking space.
This was no easy decision for REI, as Black Friday is one of its top 10 shopping days. Their status as a co-op made the decision possible, but it still shows that companies can encourage a greater purpose.
"At the end of the day, it really was for us not about dollars and cents, but what's right for this co-op, what's right for our employees, what's right for our customers," said Ben Steele, the company's chief creative officer. "At the risk of sounding corny, it was the 'doing the right thing' that became the focus for us.
It suddenly becomes pretty powerful and pretty human in a different way. Letting people really focus on what Thanksgiving is about, being with the people you love, taking stock of it."
While other retailers have been criticized for starting their shopping wars on Thanksgiving day, REI is taking the lead in pushing against this juggernaut of consumerism.
Other retailers are making efforts, too. Patagonia is encouraging customers "to celebrate the stuff you already own" and is offering repairs on old Patagonia products on Black Friday.
The refreshing sentiment being displayed by retailers hearkens to a time before society became addicted to buying stuff, captivated by psychological manipulation perfected by Edward Bernays. The outpouring of support for REI shows that people are aware of the malady of consumerism and will support those in the market that recognize the need for change.