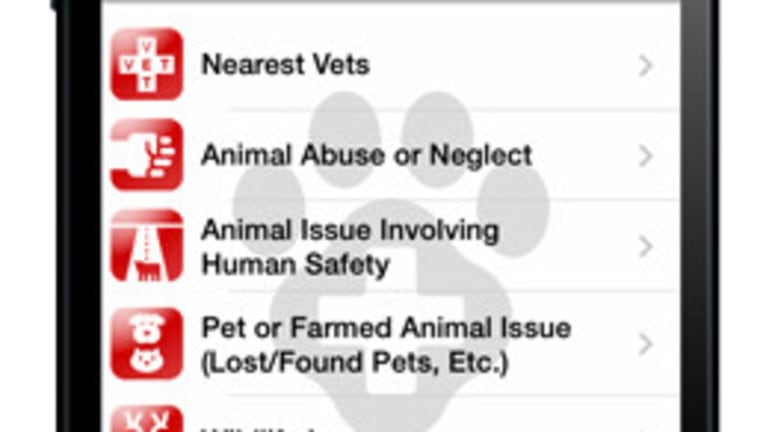 Revolutionary Free App Saves Animals Lives
Colorado 501(c)3 nonprofit Animal Help Now features a phone app and website that people can use when their companion animal needs a vet or when they encounter an animal in need (a lost dog, injured wildlife, neglected horses, etc.). The program immediately provides the user with contact information for the nearest helpers, whether those helpers are veterinary clinics, wildlife rehabilitation centers, animal shelters, law enforcement, etc.

Animal Help Now works 24/7 and covers both companion animals and wildlife. The program currently serves Texas and Colorado, and its national expansion is under way, beginning with its wildlife functionality, to be completed late Spring 2014.
Animal Help Now relies on financial support from the public. This support enables Animal Help Now to offer its services - including its phone app - at no charge.Animal Help Now operates on a modest budget, directing a high percentage of its funds to the continuous improvement and expansion of its services, while paying its small staff a living wage.

Your contribution is leveraged by Animal Help Now's volunteer culture; with a solid volunteer base, Animal Help Now stretches every donor dollar.
Download the free app today, and please use their Facebook page to share your animal rescue success stories!
Free AnimalHelpNow Android App