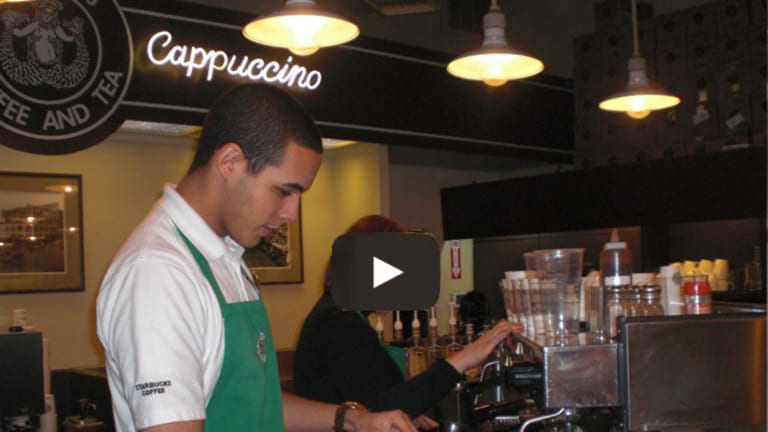 Starbucks Offers All 135,000 Workers Free College Tuition
June 16, 2014
Starbucks employees nationwide will be eligible for a free college education through Arizona State University's online program beginning this fall.
The new initiative, touted as the first of its kind, will allow many of Starbucks' 135,000 workers to graduate debt free from ASU with no requirement to repay or stay on with the company. The funding will come from a partnership between ASU and Starbucks.
ASU President Michael Crow appeared in New York on Monday morning with Starbucks CEO Howard Schultz and U.S. Secretary of Education Arne Duncan to launch the Starbucks College Achievement Plan.
In a webcast of the event, Schultz called the program a "monumental historic moment" for the company and says the plan fits in with Starbucks' history of trying to build a company with a conscience.
"The only way you can create long-term value for the shareholder is to create long-term value for your people," Schultz said.