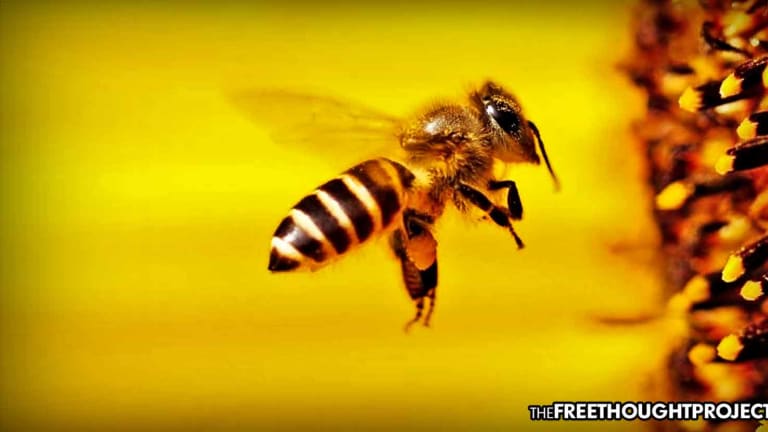 To Fight Bee Die-Off, State Now Offering All Citizens Their Own Beehives
One state is hoping to preserve the bee populations by offering beehives to residents who qualify for its new program.
The state of Virginia has announced an initiative to help reverse the decline in bee populations. "The Beehive Distribution Program" promises to give away beehives and the necessary related equipment to any eligible applicants over the age of 18.
Earlier this month, the Virginia Department of Agriculture and Consumer Services (VDACS), issued a statement that read:
The Beehive Distribution Program (Program) provides beehive equipment directly to eligible beekeepers. Residents of the Commonwealth of Virginia who are 18 years of age or older at the time an application is submitted are eligible to receive up to three beehive units per year. Individuals who submit an application for a beehive unit through the Program will be registered as a beekeeper with the Virginia Department of Agriculture and Consumer Services (Department).

Individuals interested in applying to receive beehive units through the Program should review the Program Guidelines. Application instructions are included in this document.

Applications will be reviewed in the order in which each completed eligible application is received by the Department. In the event funds have been exhausted and all beehive units distributed for the fiscal year (July 1 thru June 30), the Department will cease accepting applications and notify applicants. Applications from beekeepers who do not receive beehive units will not be carried forward to the next fiscal year.
There has recently been some good news for the honeybee populations, after several years of alarming reports that their numbers have been making a steep decline towards a possible extinction.
Numbers released by the U.S. Department of Agriculture in 2015 show that there has actually been an increase in the number of bee colonies. Beekeepers across the country have been diligently working to preserve and redevelop bee colonies, and according to these recent numbers, their efforts are actually working.
The report indicated that the number of bee colonies in the country has finally seen an upturn, increasing from an all-time low of 2.4 million in 2006 to the current figure of 2.7 million.
This is certainly good news, but it strangely contradicts reports that came from the same sources just months ago.
In 2014, the U.S. Department of Agriculture reported that between 40% and 60% of the country's bee colonies were disappearing, which created a panic among environmentalists. Luckily, it seems that efforts to reverse these trends have actually worked, and new numbers suggest that these efforts to replenish the colonies are still working. The timing of these reports is strange because they are so close together and show such different results, but it is possible that the earlier figures had not been able to account for the recent surge in numbers.
Luckily, you can be a part of the solution also, even if you don't have the ability to keep a beehive. You can make a difference by avoiding over the counter pesticides that are known to hurt bees. Two years ago, the Center for Food Safety released a list of 68 garden pesticides that are dangerous for the bee population.
Most of these products contain chemicals called "neonicotinoids," which are the most damaging pesticides for bees. The following list contains most of the known products containing neonicotinoids, but even if a product does not appear on this list, it is important to check all packages to see if the product contains this chemical.
The list of products to avoid are as follows: