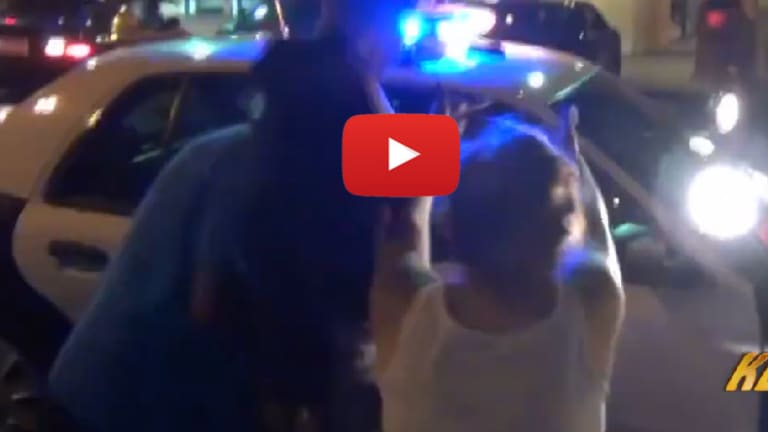 Insane Video: Bystanders Block Police To Let a Ford Mustang Escape
In a very interesting scene, a group of racers hang out in a parking lot while a Mustang draws the attention of the police.
What happens next is amazing.
A cop car turns its lights on to pull over and arrest the driver of the Mustang, but the driver refuses to pull over and attempts to outrun the cops by burning out and weaving through the parking lot to evade the officer.
In an amazing scene to behold, the cop tries to give chase but the bystanders stand in solidarity of their own. They let the Mustang pass but immediately block the path of the cop car as it attempts to give chase.
While extremely dangerous, seeing citizens protecting and serving one another is a beautiful thing to witness.
Will people do the same thing when they see an officer wrongfully brutalizing other citizens?
If everyone would take a stand against the abuse of authority, similarly to how these people stood to assist that driver, we would be well on our way to a better tomorrow.
Jay Syrmopoulos is an investigative journalist, freethinker, researcher, and ardent opponent of authoritarianism. He is currently a graduate student at University of Denver pursuing a masters in Global Affairs. Jay's work has previously been published on BenSwann.com and WeAreChange.org. You can follow him on Twitter @sirmetropolis and on Facebook at Sir Metropolis.