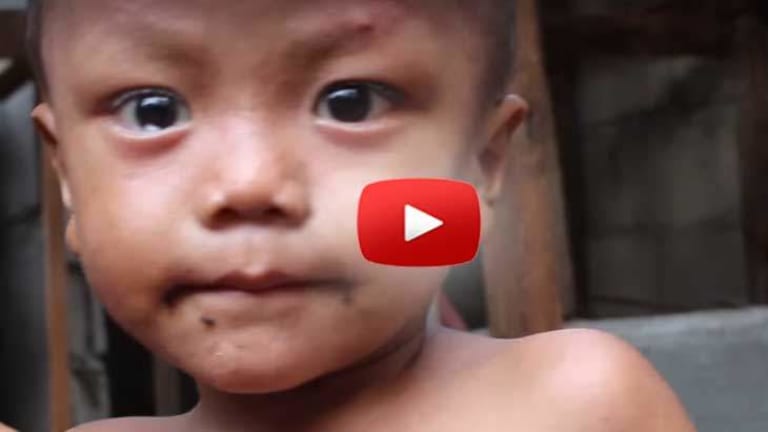 A New Form of Activism - How Watching this Video Will Literally Save the Lives of Children
Independent Journalist and activist, Luke Rudkowski recently had a life-altering experience in Manila and has innovated a new way to help those in need.
While visiting the Philippines, Luke Rudkowski from WeAreChange recently met a local father of two and several generous foreigners dedicated to helping children in impoverished communities. After recording a video of the group helping low-income families and feeding hungry children, Rudkowski, agreed to send $1 to the charitable organization for every 1,000 views on YouTube.
Instead of escorting foreigners to lush and extravagant tourist traps, Edwin Nombre Pamañan of True Manila offers a glimpse into unseen areas of the capital while experiencing the true culture of his homeland. Founded by Edwin on September 26, 2011, True Manila was inspired by a Swiss friend who was utterly appalled at seeing the poor living conditions endured by Edwin's community. Edwin also credits two American missionaries that he met as a child and considers his foster parents.
"When I was a kid on the streets and those foreigners helped me, I only had one question: 'Why are they doing this?' It all boiled down to kindness," Edwin told CNN Philippines. "Because of the kindness and care they showed me, I survived. Now I'm just paying it forward, I'm just continuing my experience."
According to True Manila's Facebook page, Edwin gives people a chance to visit different communities throughout the city, learn local dialects, eat local foods, and visit the homes of families living in parts of Manila not in the guide book. They also buy food, school supplies, toothbrushes, and clothes for children in need.
By taking them "off the map," Edwin exposes foreigners to underground homeless settlements and communities living beneath bridges and using the water as both a public toilet and laundry area. During the tours, Edwin encourages True Manila members to purchase food and goods from local small businesses to donate to the children of these communities. Instead of fulfilling their selfish desires while relaxing on vacation, these kind-hearted foreigners choose to help those less fortunate than themselves.
Born into poverty, Edwin decided to give back to his community by creating the "Education for Street Kids" and "Build a Home for Street Kids" programs. His "Education for Street Kids" program has reportedly helped at least 29 kids continue their schooling, while the "Build a Home for Street Kids" project has helped place roofs over the heads of several homeless families.
"When you guide children who've been exposed to poor living conditions, chances are they'll grow up and fix their lives because they'll see their value," Edwin explained. "They'll see their value because someone gave time to help them and make them feel important."
After witnessing Edwin's generosity firsthand, Luke Rudkowski posted a recent ">video highlighting the sacrifices made by members of True Manila for innocent children and families suffering from shortages of food and clean water. Agreeing to donate $1 for every 1,000 views, Rudkowski currently owes Edwin $18. By watching his True Manila video, hopefully you can induce Luke to cough up a bit more cash for children ensnared within abject poverty.