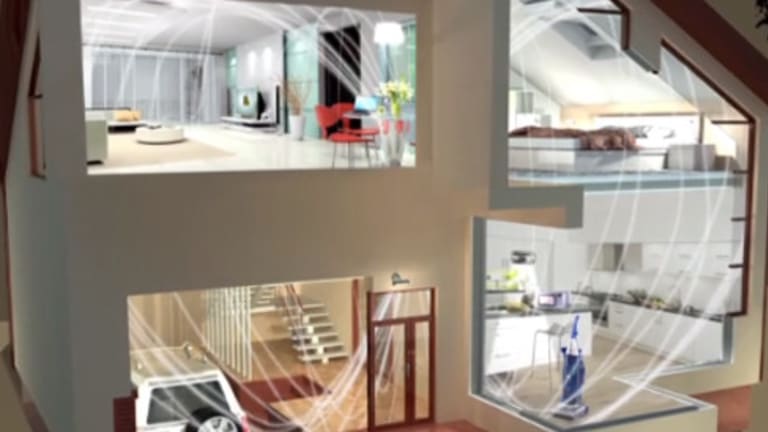 Wireless Electricity? It's Here!
(CNN) -- Katie Hall was shocked the second she saw it: a light-bulb glowing in the middle of a room with no wires attached.
Looking back, it was a crude experiment, she remembers: a tiny room filled with gigantic copper refrigerator coils -- the kind you'd see if you cracked open the back of your freezer.
She walked in and out between the coils and the bulb -- and still the bulb glowed.
"I said: 'Let's work on this. This is the future.'"
What's the trick?
"We're going to transfer power without any kind of wires," says Dr Hall, now Chief Technology Officer at WiTricity -- a start-up developing wireless "resonance" technology.
"But, we're not actually putting electricity in the air. What we're doing is putting a magnetic field in the air."
It works like this: WiTricity build a "Source Resonator" -- a coil of electrical wire that generates a magnetic field when power is attached.
If another coil is brought close, an electrical charge can be generated in it. No wires required.
"When you bring a device into that magnetic field, it induces a current in the device, and by that you're able to transfer power," explains Dr Hall.
And like that, the bulb lights up.
Read the full article here.