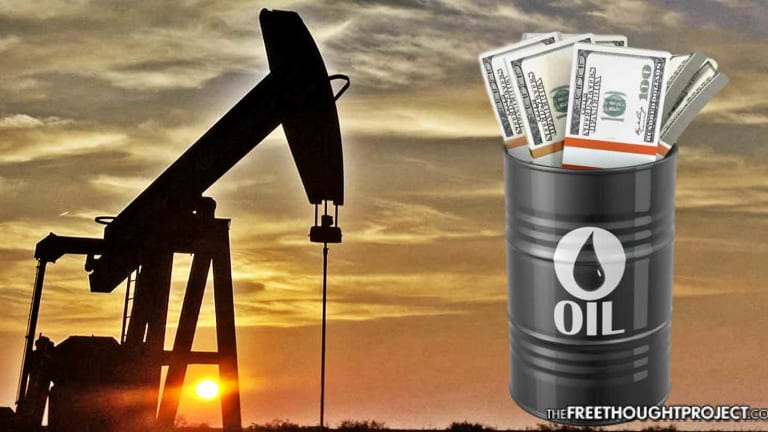 Major Energy Paradigm Shift: World Bank Announces It Will No Longer Fund Oil & Gas Projects
In a significant policy change, the World Bank announced that it will stop funding most of its oil and gas exploration and extraction projects after 2019.
Paris, France – A major shift in energy policy was announced on Tuesday, as the President of the World Bank, Jim Yong Kim, made a statement during the One Planet Summit in Paris that said the bank will largely stop funding oil and gas exploration and extraction projects after 2019.
The World Bank provides loans to developing countries to foster economic growth, but which also give the bank an inordinate amount of power over domestic policy these countries.
The Bank ceased lending for coal-fired power stations in 2010 but has been under pressure from lobby groups to also halt the $1 billion a year it has been lending for oil and gas in developing countries, according to The Guardian.
A statement released by the World Bank said that it "will no longer finance upstream oil and gas," citing a need to change in a "rapidly changing world."
Previously, in 2015, the World Bank committed to have 28% of its portfolio dedicated to climate action by 2020, with the bank's most recent statement on fossil fuel financing showing it set to achieve that goal.
The World Bank's plan does lay out a caveat for "exceptional circumstances," noting that "consideration will be given to financing upstream gas in the poorest countries where there is a clear benefit in terms of energy access for the poor and the project fits within the countries' Paris Agreement commitments."
During the summit, Dutch bank ING announced that it intends to phase out investments in coal power generation by 2025, while the massive Storebrand pension fund of Norway disclosed plans to increase investments in fossil-free to $3 billion.
The executive director of Oil Change International, Stephen Kretzmann noted that it was "hard to overstate the significance of this historic announcement."
"Environmental, human rights, and development campaigners have been amplifying the voices of frontline communities for decades in calling for an end to World Bank financing of upstream oil and gas projects. [Now] the World Bank has raised the bar for climate leadership by recognising the simple yet inconvenient truth that achieving the Paris agreement's climate goals requires an end to the expansion of the fossil fuel industry. It is time for all of the institutions, countries, investors and individuals who are still in the Paris agreement to stop funding fossils—once and for all," Kretzmann said.
Critics of fossil fuels welcomed the move.
"This seismic shift away from fossil fuel extraction shows that the divestment campaign is winning at all levels. But there is still a long way to go, with some of the biggest offenders, including Barclays, still funding the Keystone XL pipeline, tar sands in Canada and other projects worldwide," Annie Pickering, a campaigner at UK student campaigning network People & Planet told Sputnik.
"With Axa insurance divesting from coal and tar sands, two Chinese banks pulling out of the Adani Coal mine in Australia and (Jeremy) Corbyn and the Labour party throwing their weight behind the Divestment Parliament campaign, all in the last week, it is clear Fossil Fuels companies are losing popularity and legitimacy," she added.
The Greenpeace International climate campaigner Gyorgy Dallos said he believes, "The end is clearly coming for the oil and gas industry as the pace of change accelerates."
"The world's financial institutions now need to take note and decide whether their financing is going to be part of the problem or the solution," Dallos added.
The phenomenon of divestment in fossil fuels is largely being driven by the economics surrounding the energy sector, as it is increasingly making renewable energy more attractive and precipitating these major energy/financial players to move from fossil fuels into sustainable energy.
Globally, it has become cheaper to build new renewable energy installations than to operate and maintain existing coal power plants.