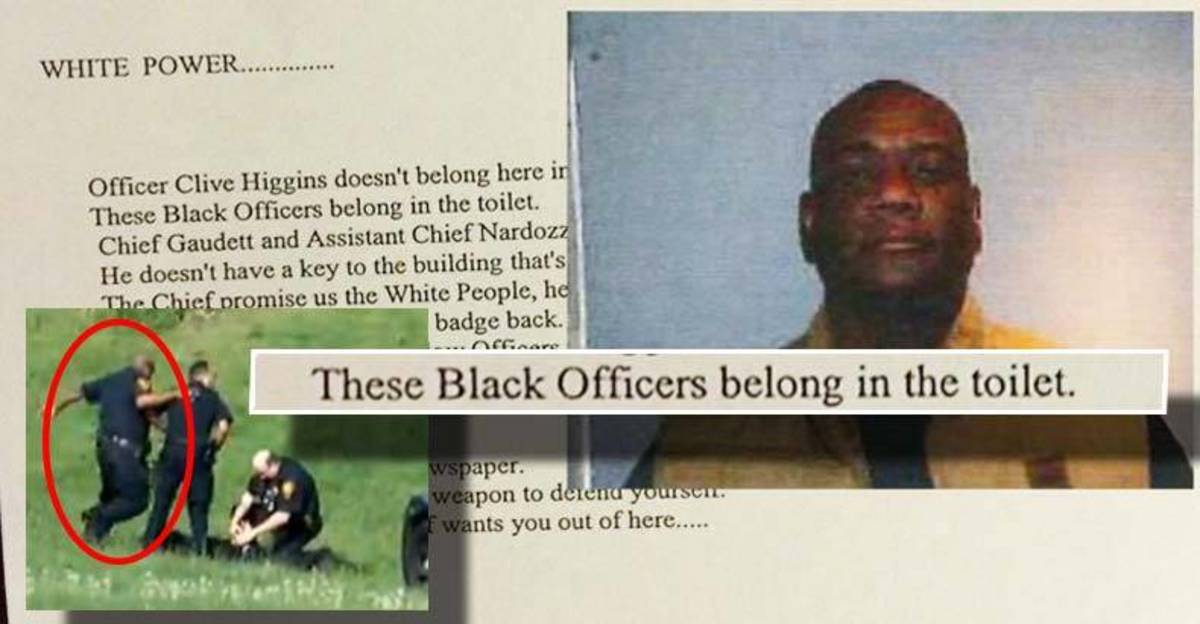 Bridgeport, CT — Connecticut officer Clive Higgins of the Bridgeport Police Department admitted he himself was the author of a racist letter which was titled "WHITE POWER" and called for him to be fired.
The officer found the letter in his mailbox at the police department earlier this year on February, 9th.
The racist letter stated, "Officer Clive Higgins doesn't belong here in this Police Department" and "These Black Officers belong in the toilet."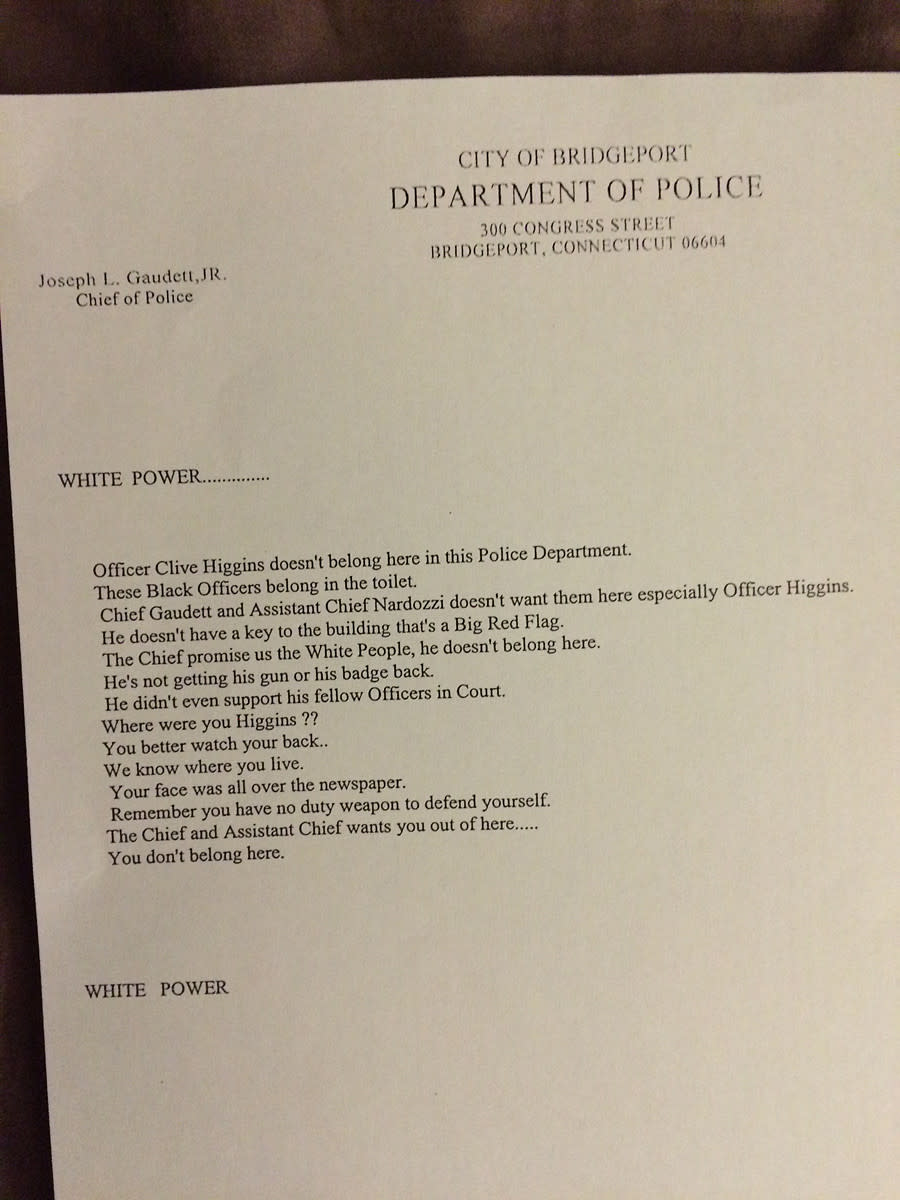 The letter also chided him, saying, "he didn't even support his fellow Officers in Court," referencing a 2011 police brutality case in which two of his fellow officers were convicted for beating and tasering drug suspect Orlando Lopez-Soto.
Officer Higgins was also captured on video kicking Lopez-Soto in the face, yet despite mass outrage he was acquitted by a jury. His fellow officers pleaded guilty to violating Lopez-Soto's civil rights and resigned, but Higgins refused to admit any guilt and after his acquittal managed to keep his job, though he was relegated to desk duty.
After the letter initially surfaced, a press conference was held demanding that whoever wrote the letter be fired:
When police investigated the incident they caught Higgins on surveillance video in the department typing and printing out documents, then saw him entering the room where he found the letter. Despite Higgins saying he "feared for his life" after finding the letter, police report he was seen smiling and talking when he returned from the room.
After confronting Higgins with photographic evidence, an affidavit from the Office of Internal Affairs' states "Higgins looked at the photographs and began rubbing and shaking his head."
"Higgins then admitted that [the racist letter in question] was, in fact, the hate letter he claimed to have found in his mailbox."
NBC New York reports he resigned from the department on July 6th and he is due in court on December, 16th.
---
Chris Menahan runs the alternative news site InformationLiberation.com, you can read more of his articles here. Follow @infolibnews on twitter.
DASH cryptocurrency and The Free Thought Project have formed a partnership that will continue to spread the ideas of peace and freedom while simultaneously teaching people how to operate outside of the establishment systems of control like using cryptocurrency instead of dollars. Winning this battle is as simple as choosing to abstain from the violent corrupt old system and participating in the new and peaceful system that hands the power back to the people. DASH is this system.
DASH digital cash takes the control the banking elite has over money and gives it back to the people. It is the ultimate weapon in the battle against the money changers and information controllers.
If you'd like to start your own DASH wallet and be a part of this change and battle for peace and freedom, you can start right here. DASH is already accepted by vendors all across the world so you can begin using it immediately.