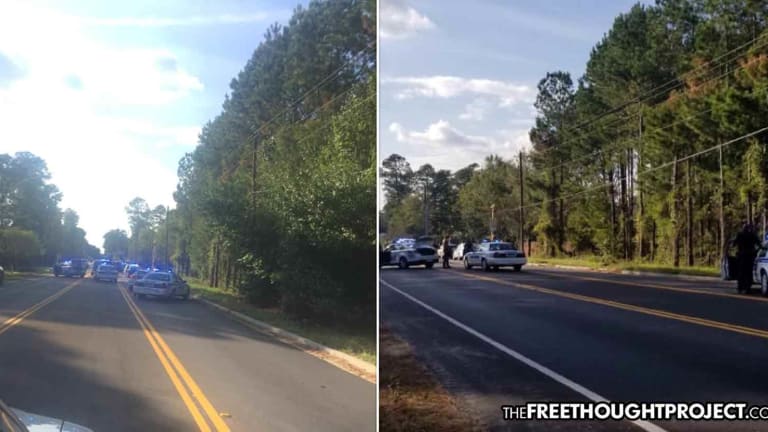 BREAKING: 5 Police Officers Shot, School Locked Down in Active Shooter Incident
Two police officers and three deputies have been shot in an active shooter situation that took place in South Carolina Wednesday afternoon.
Florence, SC — On Wednesday afternoon, two city police officers and three sheriff's deputies were shot by an active shooter in Florence, South Carolina.
Around 5 p.m. local time, the Florence County Emergency Management Dispatch put out the following statement warning residents of an active shooter situation.
"Due to a high priority call in Vintage Place off of Hoffmeyer Rd in FLORENCE, South Carolina. There is an active shooter incident in progress at this time. We are advising everyone to stay away from this area. We have Sheriff Officers along with City PD and other first responders handling this situation."
According to reports, the active shooter emergency was declared just before 5 pm local time, and the authorities reported the capture of the suspect about an hour later. The nearby West Florence High School was locked down as a precaution.
Moments ago, police confirmed that the shooter was in custody and the situation is under control. They urged anyone in the area to stay clear.
"The active shooting situation is over and the suspect is in custody. We are asking everyone to stay away from Vintage Place as there is still an active crime investigation in progress," the statement read.
Chief Deputy Glen Kirby with the Florence County Sheriff's Office told local news outlets that three Florence County deputies and two Florence city police officers were injured. However, no details on their condition have been released.
Details on the shooter have not yet been released. We will update this story as more information comes out.